Pest Defense
By Joel Nelson on Feb 6, 2023 in News
A feature on bed bugs was one of the most popular postings in the early years of The Balance Sheet. With higher post-pandemic travel volume, resistance to pesticides and other factors increasing the pest's numbers in the U.S., this seems like a good time to revisit the issue.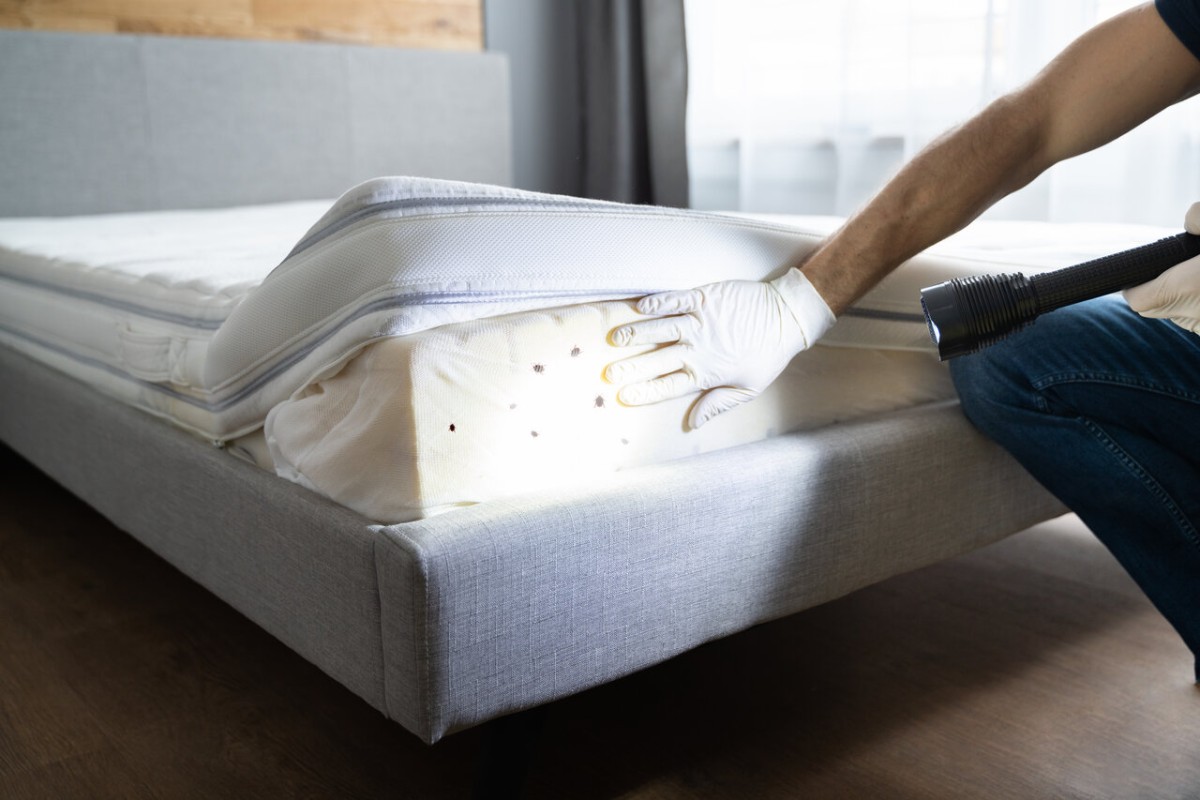 What are bed bugs?
The common bed bug is a crawling, 5-millimeter-long oblong insect that feeds on human blood and causes itchy welts.
Documented in the U.S. since Colonial times, bed bugs were largely eradicated by the 1950s but came back in the late 1990s due to rising international travel and a lack of public awareness about pest prevention.
Where are they found?
Just about everywhere. A National Pest Management Assn. survey in 2018 reported that single family homes, apartments/condominiums and hotels/motels are bed bugs' most common targets. They can hide in couches, bed frames, luggage, stuffed animals, purses and even lamps.
They're also present in nursing homes, schools, daycare centers, libraries, offices, college dorms, hospital and public transportation. In office buildings, they can lurk in cubicle dividers, underneath raised floors, beneath alcove moldings, in folders and in computers and other equipment.
Is there any good news?
Yes, sort of. Bed bugs don't transmit or spread disease, latch onto skin, form colonies or nests (although they do aggregate), fly from host to host, damage building structures or live in human hair.
And the presence of bed bugs is no reflection on a property's cleanliness. They feed on blood, not filth. "They're not cockroaches. They don't feed on debris. You could have a pristine environment and they could still get introduced," says Mike Potter, an entomologist at the University of Kentucky.
Best of all, bed bugs' presence can be curbed with the right measures.
Such as?
Here are a few tips from the U.S. Environmental Protection Agency, WebMD, Washington, D.C.-area pest control company American Pest and other experts:
Know what to look for and how to distinguish bed bugs from other pests. Check with the EPA or other knowledgeable sources.
Use a stiff brush on mattress seams.
Vacuum beds and the areas around them often. Place the vacuum cleaner bag in a plastic bag and put it in the outside trash receptacle.
Repair cracks in your house's walls or plaster and glue down peeling wallpaper to limit the places bed bugs can hide.
Inspect hotel rooms or other places you stay while traveling.
If bed bugs are present in the home, wash bedsheets, clothing, linens and curtains in hot water, then put them in the dryer on the hot setting for at least 30 minutes.
Encase mattresses in bed bug mattress covers. Keep them on for at least a year since bed bugs can survive up to a year without feeding. Same with other infested items. Discard furniture responsibly if you can't get rid of the pests.
Consider engaging a professional exterminator.
Follow a treatment plan for bites.
"The key to getting rid of bed bugs is in knowing your enemy," says consumer product information source Expert Reviews. Having the right information in your arsenal gives you the best chance to prevent and, if necessary, successfully combat an infestation.