No Smoking Units
By Geneva Ives on Jul 19, 2018 in News
Transitioning one property to a nonsmoking policy can be a challenge.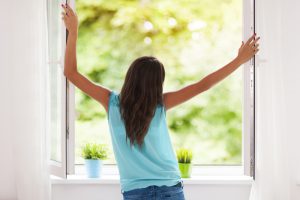 But 49 properties? That's no small feat. NALS Apartment Homes recently undertook this task, using the communication tools in RentCafe to help smooth the process.
Keep reading to learn more about NALS' decision to roll out a nonsmoking policy, the three-phase approached it used and the effect the shift has had on marketing, leasing and retention.
Why Transition to a Nonsmoking Portfolio
NALS began exploring options to reduce and/or eliminate smoking across its portfolio in 2015. After polling residents and staff, researching local laws and engaging with local chapters of the American Lung Association, it was determined that most properties would adopt a nonsmoking policy.
According to the NALS 2017 Annual Report, "While the negative health effects of smoking influenced our decision, we were also motivated to mitigate the increased costs of cleaning a smoking apartment, the increased risk of fire caused by smokers and the disturbance that smoking causes to nonsmoking resident and employees."
Policy Change in Three Parts
NALS approached the transition to nonsmoking gradually, to allow time for clear communication and minimize the impact on residents.
"RentCafe was a huge help in making our nonsmoking policy a success," shared Kayla Campbell, marketing leader at NALS. "We used RENTCafé to send out the initial surveys, and then to streamline what was communicated about the policy in our marketing, online applications and email correspondence. We also used the calendar and announcement functions in the resident portals to ensure the transition date was top-of-mind."
Phase 1 (2015): Surveys
NALS sent out surveys to gauge interest at the properties, determine primary resident questions/concerns to address and to see which specific buildings were already effectively nonsmoking.
Phase 2 (2016):  Notice of Intentions
A notice of NALS' intentions to implement a nonsmoking policy in the coming year was incorporated into the online application and lease agreement through RentCafe. This phase lasted one year so that all new and renewing residents had a chance to review and agree to the anticipated policy change.
Phase 3 (2017): Policy Implementation
Once all residents had signed the notice addendum, NALS provided 60-days' notice that the policy would be going into effect. The upcoming change was communicated via RentCafe resident portals and on social media. From then on, all new leases included the nonsmoking addendum, and the policy was incorporated into NALS' online marketing and onsite signage.
Onsite Impact & Resident Feedback
The nonsmoking policy has been a net positive for onsite marketing and operations. As of May 2018, NALS Apartment Homes has:
Forty-four nonsmoking properties
Three 100% smoke-free properties
Two properties with common area restrictions only
The strategically executed gradual policy rollout helped NALS avoid a noticeable impact on leasing velocity. "We didn't experience a spree of unexpected notices or a dip in interested prospects resulting from the change. Everything was smooth!" said Campbell.
Beyond mitigating turnover costs and the fire hazards of smoking inside NALS' apartments, NALS residents say they are able to enjoy their outdoor patios and walk the property more often without being bothered by smoke. The team also had some residents share that this gave them a reason to quit smoking. Some prospects and renewing residents have also mentioned the policy as something that tipped the scale in their decision to lease with NALS.
"I love Mariner's Glen!… I also love that it's smoke free now, I always hated opening my windows in the spring and smelling cigarette smoke so thank you for making it smoke free!"
-Verified Resident, ApartmentRatings.com
"I have lived here since 1992. I've been very pleased to be a resident here for all of that time…I also appreciate the fact that as of April of 2017, Sonoran Terraces has become a nonsmoking community."
-TWinTucson, ApartmentRatings.com