New Student Housing Standards
By Erica Rascón on Jun 7, 2021 in News
Experiences shape our approach to built spaces. In 1992, Hurricane Andrew irreversibly changed building codes in Gulf states. About 20 years later, Hurricane Sandy prompted code and regulation shifts in New York and mid-Atlantic states. While natural disasters are often the catalysts, the pandemic has made its own mark upon built environments.
Student housing experts weigh in on the pandemic-inspired trends that are here to stay. They earn their staying power as they increase convenience, improve functionality and appeal to student demands.
Modular construction expedites projects, appeals to students
Labor shortage, shelter-in-place mandates and leaps in material costs are just a few causes for delayed project completions in 2020. Projects lag even as campus life returns to normal. Stick-built construction may prove too costly and time consuming to meet projected timelines for future projects.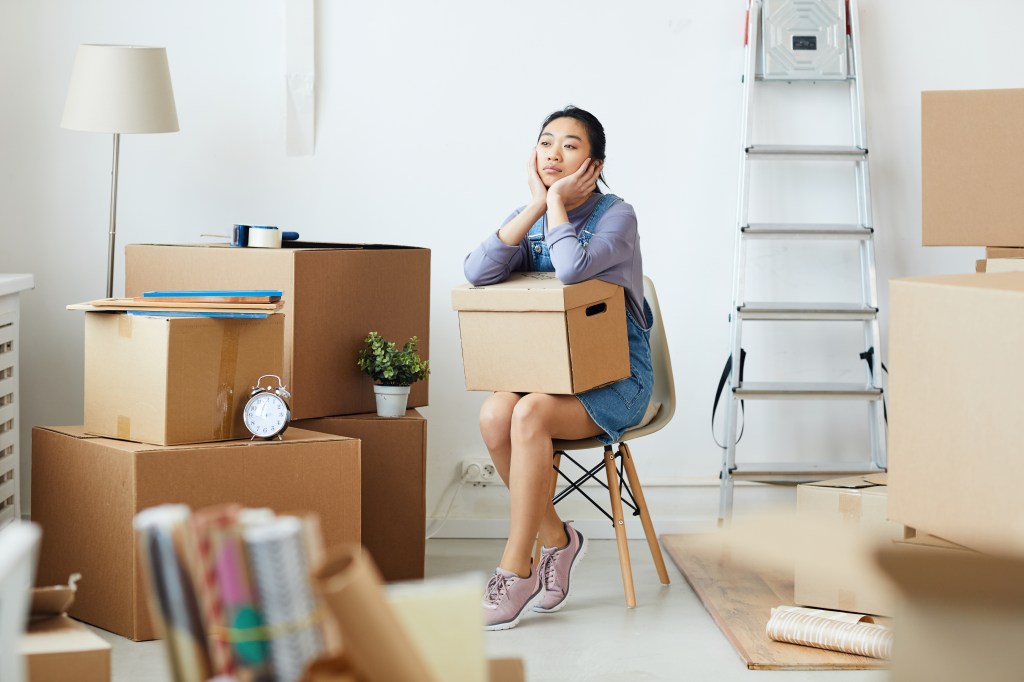 Experts believe modular design will become more mainstream in student housing. "While upfront material costs may be similar to stick-built construction, modular can result in significant time savings, allowing developers to catch up on projects that might have been delayed and deliver new projects faster. This is especially beneficial in markets with high labor costs," says Kelly Naylor, director of interior design and senior partner at BKV Group.
Additionally, modular design places sustainability at the forefront of building. Building construction and operation contribute to roughly 33% of global energy consumption and 39% of greenhouse gas emissions, notes Naylor. Modular construction and light steel framing can reduce a carbon footprint by 20%. Student populations vastly support sustainability measures, and green housing will be well received.
Improved ventilation makes a comeback
Whether conventional or modular construction, air quality has resurfaced as a top priority.In past decades, an emphasis on tighter building envelopes encouraged greater energy efficiency at the expense of natural ventilation practices. A new program by the U.S. Environmental Protection Agency (EPA) combines the efficiency of ENERGY STAR® with improved air quality through Indoor airPLUS for residential properties.
Additional building standards also support improved air quality. HVAC systems containing filters with Minimum Efficiency Reporting Value (MERV) ratings of 13 or higher are among best practices, per the American Society of Heating, Refrigerating and Air-Conditioning Engineers (ASHRAE). To maintain optimal ventilation, the organization recommends the use of CO2 sensors that trigger ventilation purge cycles.
Maintaining a higher standard of clean becomes a line item
To no one's surprise, heightened cleanliness standards will remain a priority for the foreseeable future. To promote resident and staff health, student housing providers are implementing hospital-grade electrostatic sprayers to sanitize public surfaces, reports Justin Wybenga, vice president of asset services at GMH Capital Partners.
The cleanest surface, of course, is one that no one has to touch. "Many residents are also looking for convenient contactless or concierge-focused amenities," says Wybenga. "Prior to the pandemic, owners were installing package locker systems and refurbishing buildings with keyless entries, but they have been making significant investments to upgrade amenities with new efficient software like Bluetooth entry for package lockers that has become expected and the norm."
Shared spaces must share the spotlight…
Before the pandemic, shared spaces were a staple in new construction. They will continue to be a part of design but play a significantly smaller role, projects Naylor.
"For many, studying within their residence or building, rather than on-campus, translated to improved productivity, which they will still want coming out of the pandemic. As designers, we want to facilitate these behaviors by creating spaces within residences and throughout the building where students can focus on academics while feeling connected to the greater community," she says.
Research on the impact of COVID-19 on higher education students that was shared by the University of Nevada concurs. During the pandemic, a higher number of students craved quiet places to study and designated desks. Without access to those resources, they reported "below average satisfaction" with their school and experience.
…when students want to share at all
Wybenga and his team also observed, "an increase in demand and interest for more privacy, personal space and less sharing of bedrooms and bathrooms." He adds, "Across all markets, we've seen more desirability in studios, micro, and one- and two-bedroom units as opposed to traditional big-group units with up to six friends living in one dwelling."
As a result, shared spaces will shrink and personal spaces — often private bedrooms with en suite bathrooms — will become larger.
Connectivity remains in the forefront of design
The typical student owns about four devices. In fact, one renter study found that Gen Z renters value high-speed internet even more than on-site parking and laundry. Service plans must accommodate the load. "To create an environment more conducive to online classes, we've seen many providers spending capital dollars on improving internet bandwidth designed to support students' academic and recreational needs," says Wybenga.
Additionally, connectivity must be consistent between units and between rooms within units. Student housing providers are routinely improving consistency in coverage by adding network points.
Explore tools to gain a competitive edge with student housing software tailored to your unique needs.