Looking Ahead in Senior Living
By Yardi Blog Staff on Dec 17, 2020 in News
How have sales teams adjusted to reduced face-to-face consultations during the pandemic? How do clients stay connected with leads? What product offerings will Yardi focus on in 2021?
Richard Nix, senior director of senior living sales for Yardi, covers these topics and more. Below are excerpts from an interview that was published in Senior Housing News.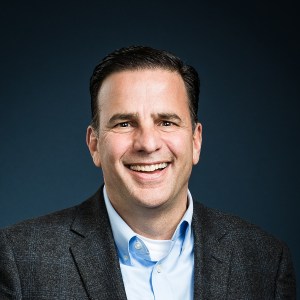 Q.: You've spent your career in technology with a lot of time in the senior space and you've been with Yardi since 2014. What lessons do you draw from most frequently in your current role?
A.: The main lesson is to always talk to people. A lot of folks like to communicate using technology, such as emails and text, but there's nothing like getting on the phone with people and really learning their issues— especially now that we're not seeing them at client meetings and at conferences — and to see what is really driving them and what issues are pertaining to them right now.
The other key point is teamwork. The Yardi culture is all about teamwork. We have a great team, and we work to solve problems together for our clients.
Q.: One of the early outcomes of the pandemic was the increase in technology adoption, including among sales and marketing teams. What are the most important ways that you're seeing technology augment the diminished in-person sales calls in 2020?
A: Salespeople depend on technology for handling many client requests. Since face-to-face meetings have been hard to arrange during the pandemic, continual contact with clients by other means became critical.
In terms of specific technologies, the use of the video meetings has been a shift. This is a personal thing, but I like to put the camera on myself at the beginning of a video call. Some people don't like to turn on the camera and I completely respect that. I like to just keep the camera on for a couple of minutes, to start the conversation, then shut it off, make them feel comfortable and talk through the situation.
You can avoid unnecessary travel by making that video call first. If there is a fit, then you can schedule visits.
Q.: How is Yardi helping families communicate with residents right now?
A.: We have a family and resident portal called RentCafe Senior Living, and it's been vital for our clients. Residents and families use it to make payments with credit cards and ACH or schedule a maintenance request. Families also can opt in to receive text alerts, which is really important now, especially if there's a COVID-related notice or other issue at the community.
Using RentCafe Senior Living, families can check on wellness participation, communicate with the care staff directly and even book activities. They can see if there is a community trip coming up and go online and pay for it with a credit card. That's not something people are doing today with COVID-19, but once things improve, this will really help the communities and families. It's just a nice way to communicate with the community all in one stop, and even sign paperwork electronically.
Q.: What is the connection between those technological innovations and an operator's ability to manage client needs?
A.: I think the most important consideration is giving family members visibility into how their loved ones are doing. Are they active? Are they being taken care of? With the portal you actually can have this view into the day-to-day life if that's authorized by the community, which is becoming more and more common based on resident and family desires.
Q.: What is your favorite success story of how a sales team recently used the technology in a creative way?
A.: Prior to COVID-19, some clients were making the use of our platform fun by having "Yardi parties" that help their team use the platform to work with families who were interested in moving in. Once a resident moves in they use our platform to keep the family engaged.
Instead of just writing, "I left a message for Richard Nix to talk about his mom moving in," the next step was two days later: "Follow up with Rich." There was always something to follow up so that lead doesn't get lost. I think that's one of the biggest fears: losing track of the lead. Our system can actually drive sales teams to make the next step, and that's what clients leveraged.
Q.: How has the pandemic affected technology adoption in senior living?
A.: The pandemic has caused operators to look at using technology to help them become more efficient. Efficiency is especially important now because they have increased costs with PPE and testing and more labor.
How do we use technology to free up more time for our staff to focus on meeting the needs of the residents and their well-being? That's the name of the game at the end of the day. Community operators work 7/24/365 taking care of families' loved ones, and it's tough to carve out time to look at technology and evaluate it. I think maybe some of their team members may have made a little more time to look at it during this time.
Q.: What's next for Yardi in 2021?
A.: We released Yardi Senior IQ, a business intelligence tool that allows community operators to see all of their KPIs. Operators and investors want more and more insight into their data, and Yardi is a data-driven company delivering on that need.
We continue to innovate and make our products stronger and more helpful to our clients. We want to help sales teams be efficient with their time and spend more time actually speaking with prospective residents and their families, helping families in all the steps involved in moving their loved ones in.
We are also expanding into the home health market. We have a new platform for that, Yardi At Home Care, which was announced earlier this year, and we anticipate growing our presence in that space in 2021.
Another big initiative for next year is strengthening interoperability, particularly in terms of our connections to hospitals and other systems to exchange resident health information.