Lifestyle Offices
By Katrina McDowell on Aug 18, 2023 in News
Since the pandemic, companies have had to adjust to keep their customers returning. For example, movie theaters are finally starting to see box office numbers like in 2019, but how are they getting people out of their comfortable living spaces and coming to the movies? Because viewing options at home are limited, and most need more space for a 60 by 80-foot screen, IMAX theaters are growing, but smaller, older theaters cannot keep up with amenities. Sounds familiar for the return-to-office issues companies are having.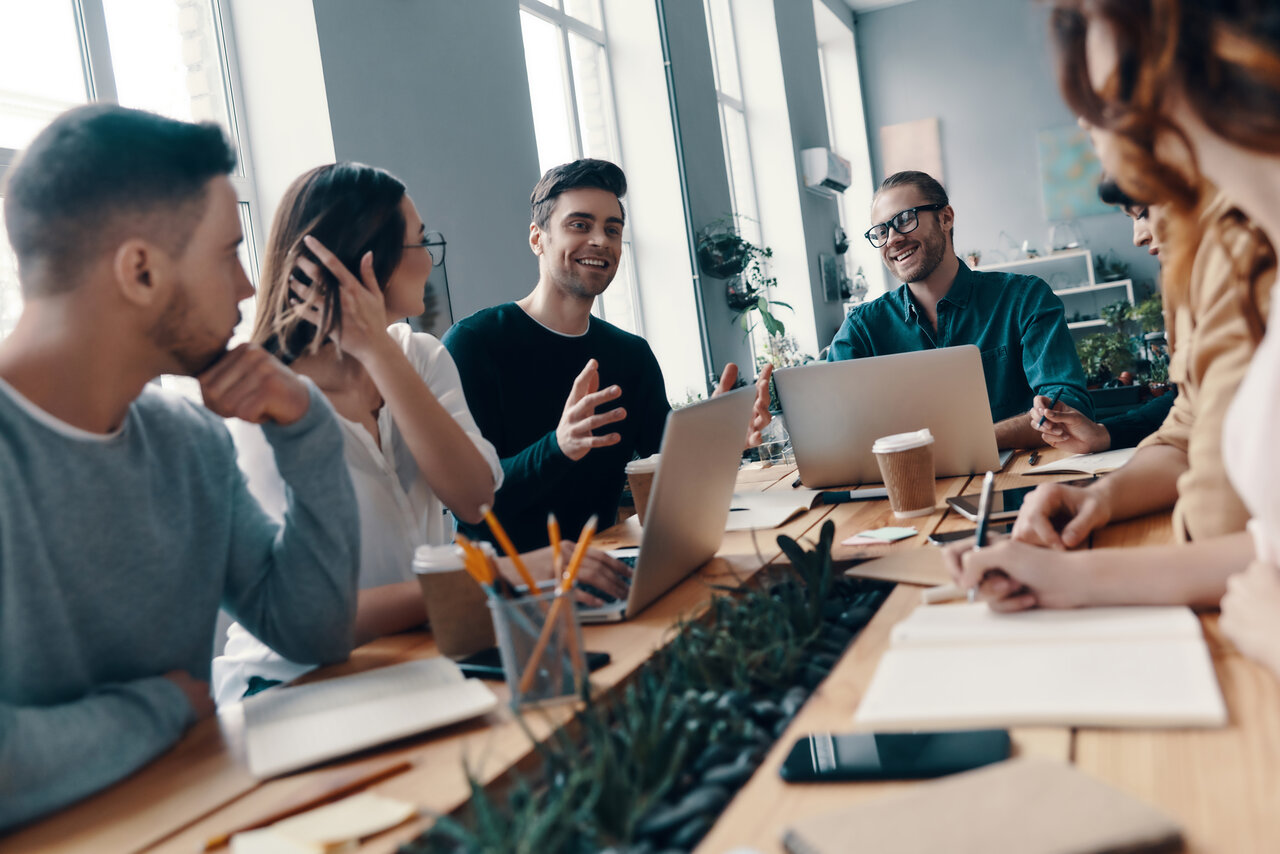 Lifestyle offices have become attractive for top talent seeking a modern and progressive work environment. Let's discuss how traditional rigid office structures and work-life integration play a significant role for talented individuals who value flexibility and freedom in their work.
Lifestyle offices are the IMAX version of an office building, packed with amenities and features that support work-life integration, such as flexible work hours, remote work options, on-site childcare/dog care facilities, and relaxation areas with greenery and wellness programs. These initiatives contribute to reduced stress, increased productivity and improved employee satisfaction. Aesthetically pleasing workspaces contribute to a positive work environment. Open-plan layouts with natural lighting and biophilic design elements promote employee satisfaction.
Many more extensive tech or finance companies are moving to this type of office style since they have the budget to afford the construction and high rent prices. One Brickell City Centre in Miami has done just this. Featuring sustainability and is the first LEED gold-certified commercial building with sustainable architectural features. They offer gorgeous city and ocean views from each building floor, along with flexible workspaces. Other places in New York, California and Boston have ample lifestyle offices for regional transit access, dramatic outdoor terraces, top-of-the-line security and plenty of amenities. Some offer perks for exclusive clubs and lounges for after-work winddowns.
In a post-pandemic world, the traditional office space needs to change to suit the needs of those going into the office. If going into the office is for collaboration and in-person meetings rather than focusing on daily individual work, investigate redesigning the workspace to support these interactions. Eliminate half of the cubicles and turn into more of a modern, open-space design.
However, it gets a bit more complicated when budgets are more of a factor. Improving amenities can give some companies a "generic version" of lifestyle offices. For example, smaller movie theaters have been enhanced by comfortable reclining chairs. If the budget doesn't allow for a reconstruction of the office building altogether, make more minor adjustments for work-life integration. For example, convenience plays a vital role in employee satisfaction. Offer on-site services like dry cleaning, car washes or even haircuts which alleviate the stress of managing personal errands during work hours. Such amenities save employees valuable time and energy, allowing them to strike a better work-life balance.
Connect with like-minded individuals. Added office amenities will also influence collaboration and networking opportunities with nearby companies. Being near similar businesses or industry vendors makes collaborating effortless. This can also lead to idea sharing in the office and professional growth for employees, which boosts job satisfaction and industry longevity.
Remember, most of society working these days are of a younger generation, from Gen X to Gen Z, who all want more flexibility and freedom in their work-life balance. By allowing some of these adjustments to traditional office structures, employee satisfaction will be met, and the "one team, one dream" phrase will still be significant and influential in the future.