Greystar
By Erica Rascón on Jul 23, 2013 in News
G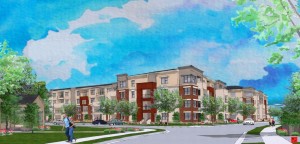 reystar paved the way for an impressive finish to 2013 with multiple national awards.
When National Multi Housing Councill unveiled its annual list of 50 Largest U.S. Apartment Managers, Yardi client Greystar emerged on top yet again. It received the same honor from Multifamily Housing Executive magazine. The company holds several years in the first place with both entities. Recent growth facilitates a promising 2014 as well.
Greystar emerged as an unexpected victor in an arduous and complex acquisition. Greystar, along with partner Goldman Sachs, received a portion of a 27-property portfolio that includes over 2,000 units. It was part of a $1.5 billion dollar disposition; Equity Residential sold a total of $9 billion in assets to fund the purchase of Archstone.
"Given the breadth of our organization and our presence in each of their markets, we were able to underwrite a significant number of assets and had the ability to perform due diligence quickly," reports Greystar CEO Bob Faith. The additional properties will help Greystar stay among the nation's largest managers.
The company also has gained approval for a $50 million plan to revitalize the Linwood neighborhood in Fort Worth (rendering, above right). After purchasing 24 vacant duplexes, Greystar will raze the site and construct 22, three-story row houses, and four apartment buildings with a combined 352 units. If the deal closes in August as planned, the project will be ready for the public in January 2015.
Though the company continues to grow, its members are dedicated to maintaining a community culture that is supportive and personable. This goal is accomplished in part by an engaged and compassionate staff of employees.
Greystar received the 2012 National Resident Satisfaction Award issued by SatisFacts. The award is decided based upon customer satisfaction scores, lease renewal rates, and low resistance to rent rate increases. In short, winners of this award boast residents who are pleased with their housing experience and are loyal to the housing provider. The real estate giant was also ranked as a Top 5 Company among 200 management companies with 10,000 or more units.

The care Greystar staff provides for residents is a reflection of the company culture. The health and happiness of staff members ranks high on the company's list of internal priorities. As a result, The American Heart Association heralded Greystar as a FitFriendly Worksite at its Gold Level. Companies receive FitFriendly awards for creating a workplace environment that encourages physical health. Greystar offers employees physical activity support by implementing nine or more criteria on the American Heart Association's areas of physical activity, nutrition and culture.
"Physical activity and employee wellness are very important priorities here at Greystar and we encourage all of our team members to participate in GetFit," says COO Bill Maddux.
The community-culture extends to non-Greystar affiliates as well. Greystar employees from Corpus Christi made the trek to Oklahoma to help those still reeling from the effects of a devastating tornado. KIII-TV chronicles the volunteers on their mission: the Greystar employees held a fundraiser and collection drive. The goods were then transported to Oklahoma via a vintage military cargo plane. The plane was created in Oklahoma City, creating a bittersweet homecoming for the vessel. Greystar volunteers then hand delivered the goods to local distribution centers for families in need.
Greystar's accomplishments thus far in 2013 provide a promising foundation for yet another great year in multifamily housing. Stay abreast of the latest developments in Greystar's Newsroom.