Model of Adjustment
By Joel Nelson on Dec 13, 2020 in Events
While the industrial sector shows strong occupancy and rent performances, office and retail face a host of challenges including deferrals, concessions, spiraling vacancy rates and, of course, the ongoing COVID-19 pandemic. How can commercial real estate companies not just adjust, but thrive in today's environment?
A recent Executive Briefing hosted by Yardi, invited Tom Sheraden, chief technology officer for the QuadReal Property Group, one of Canada's largest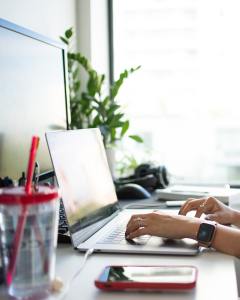 asset managers, to describe how his team used advanced property management software to successfully adapt to the rapidly changing environment.
A major advantage for QuadReal was a company culture that embraces not just accepting change but owning it. "Our workforce embodies a deep personal drive to make things work better and to own change, not just accept it," Sheraden said.
A versatile technology platform capable of handling the breadth of QuadReal's real estate activities also helped make the global real estate investor, operator and developer fully equipped to press ahead with major projects. Through Yardi Elevate, QuadReal can manage the deal pipeline, visualize portfolio health, easily view space availability, analyze risk, complete accurate budgeting and manage construction projects from a single connected solution. "A lot of companies would have taken their foot off the gas. But thanks to our culture of accepting changing technology, we were able to spend our time on forward-looking opportunities versus just surviving," noted Sheraden, who also paid tribute to staff members whose duties required them to remain onsite throughout the pandemic.
Prior to adopting its asset management system, for example, obtaining full operational and financial data typically required a separate business intelligence platform. But Yardi helped QuadReal shift that responsibility to the people with the deepest knowledge of the business. "Our strategy is to empower those analysts with great data, great tools and an understanding of how to use them," Sheraden said.
Sheraden also sees QuadReal's successful pandemic adjustment as a product of the company's focus on innovation and creative thinking. "As property managers, we're always looking for better ways to do things for our customers and our team. And as investors, we're constantly translating our big-picture understanding of what's going on in the world to our portfolio. To be successful in our space, you have to pay attention at the macro level, understand how those events impact your business and adapt the investment portfolio as necessary," he said.
"We have only scratched the surface of what we can do with Yardi. The diversity of our technology platform is an accelerator for us."
Learn about Yardi's platform for comprehensive asset management.