Exceptional Events
By Katrina McDowell on Apr 24, 2023 in Events
Event and conference season is charged with fresh energy for 2023. With so many conferences to attend and/or host, decisions must be made on which are the most important. Whether attending several or just one, the same rules apply to all. Here are some do's and don'ts to remember at your next conference.
DO: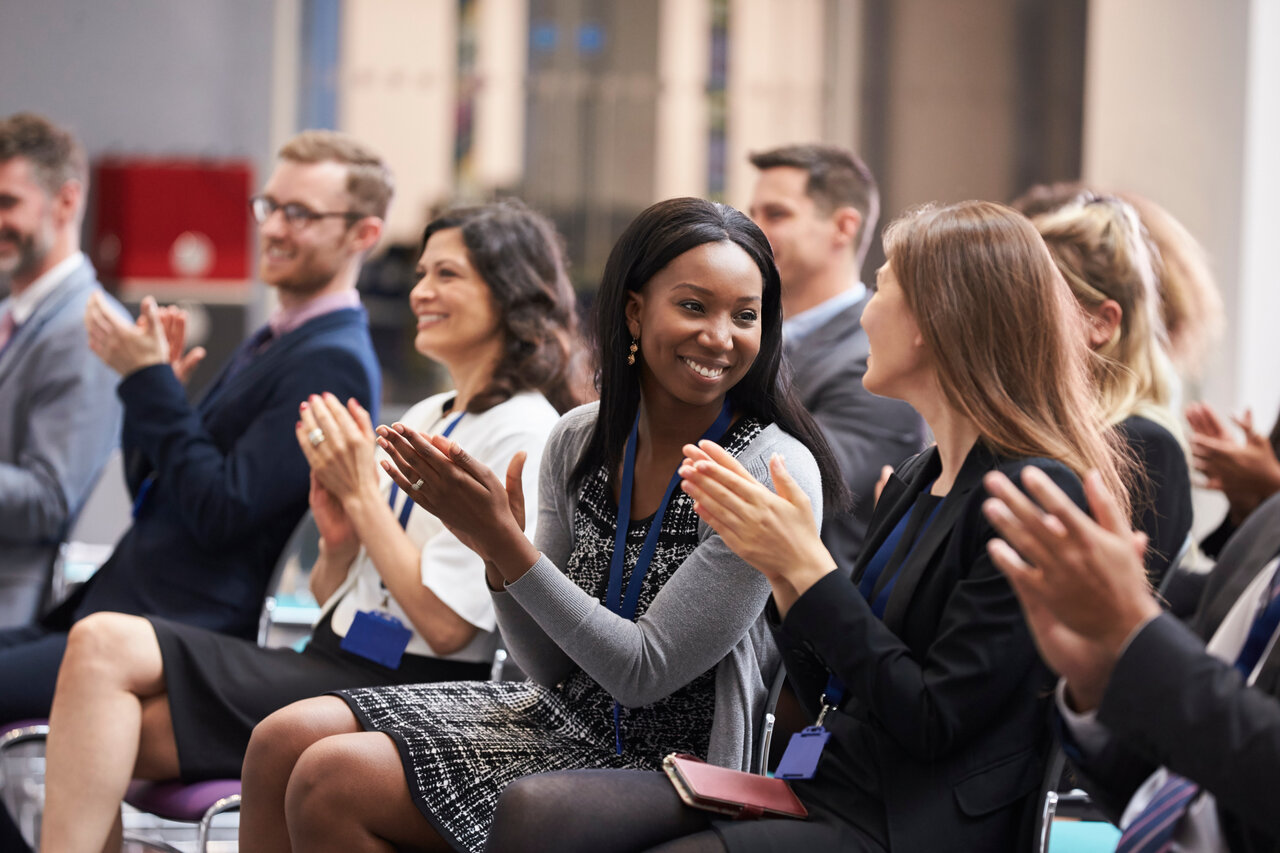 Take many notes. Come prepared with a pen and a journal or smart tablet. Be ready to write anything that you think is important. Repeated information is essential, so write it down.
Explore the floor. Many conferences have an exhibition hall with vendors showcasing products or services. Explore the opportunities for products or services you didn't know existed and won't know until you see a live demonstration.
Network. Conferences are an excellent networking opportunity. Sit with new people when you can. Attend different sessions when possible. It's best not to repeat the same things if you want the most out of any conference, and yes, that includes hanging out with the same people you see every day. This is your chance to learn from other professionals in your field and gain fresh perspectives. Also, ensure you have plenty of business cards. It leaves a good impression and conveys that you are open to communication once the conference ends.
Capture memories. A great way to remember conferences is to take pictures. Pictures are a great way to show appreciation to the conference group by tagging quality photos on social media. However, when attending conferences, pictures can be a tricky task to accomplish. Keep in mind the position of the camera when taking pictures. Keep the camera vertically if you want to post to social media, particularly on live stories. If you are taking a group picture, keep the camera horizontal. You want to ensure you are not taking pictures of the back of people's heads or the side angles of keynote speakers and presenters, so be mindful of that and any empty space. Avoid pictures of alcoholic beverages (unless you are at an alcohol conference). And, of course, keep your camera lens clean and check the lighting to avoid any glares.
Show gratitude. Event planning takes a long time to coordinate and complete. Many people do not know that those same organizers are already planning next year's event once the conference ends. It takes several months of detailed planning to put a conference together. Organizers want nothing more than to ensure everyone enjoys the conference and walks away having gained something of value. So, share your appreciation and let them know. Post on social media and tag the organization. They will be thankful for the feedback and know what to repeat (or avoid) at future events.
Don't:
Take too many samples. Everyone loves SWAG! That said, free stuff should not be the primary purpose of a conference. Keep hands free for handshakes or fist bumps, and your Swag bag open for brochures, business cards, or anything else. The goal is to meet new people and gain more knowledge, not walk away with a bunch of free goodies.
Multitask. Stay calm about trying to get work done while attending a presentation or during breakout sessions. There is a better time to reply to emails. If you bring a computer, use it to take notes. If a computer is too distracting, do not bring it and keep it old school with a pen and paper for note taking.
Miss keynote speeches. Keynote speakers are typically the influencers in their community or industry and can offer sound advice you may not even know you needed. They are there because organizers believe that they have valuable insight.
Forget to follow up. The conference is over, and you are back at your home office. Remember to follow up with those you networked with. You are far from over in building that relationship. Follow up with them and let them know you enjoyed meeting them and look forward to future work together. It is one thing to meet someone along the way casually but to gain value from a conference, you must build new relationships, and following up is the way to do it.
Yardi will be presenting and sponsoring several events this year. We look forward to seeing everyone and hope you all have a fantastic event experience in 2023!