Downturn Ready?
By Lee Ann Stiff on Oct 30, 2019 in Events, News
At Maximize powered by NAA, the annual conference dedicated to asset and revenue management and long-term value creation for apartment portfolios, industry pros talked about how changes in the economy — including an expected downturn ahead — will impact multifamily revenue management.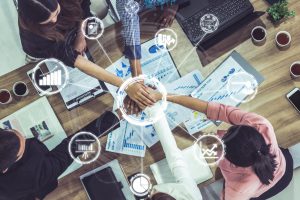 This year's sessions covered renovations and amenities in some detail, with panelists speaking about the importance of flexible strategies when navigating changing markets. For example, there might be less demand than anticipated for high-end renovations. Conversations also turned to smart home technology including self-showing programs, and short-term rentals as a new revenue stream that would be increasingly compelling in struggling rental markets.
While some attendees have only known growth, experienced revenue managers who maneuvered through the last recession shared tactics and valuable lessons learned. Although it's unclear exactly when the next downturn will happen, the consensus at Maximize was it will happen. And the sooner you're ready for it, the better.
Curveballs ahead
So how do you prepare for a downturn? Experts agree that having a well-informed revenue management strategy in place is crucial, and that means having tools to collect data to uncover trends and follow patterns in order to make smart decisions. Beyond finding the sweet spot for rental pricing, auditing your properties for other ways to boost performance is also a great idea — including assessing amenities and reducing unnecessary expenses. In addition to knowing how to price units based on inventory and market conditions, the most effective revenue managers also know every selling point of each property in their portfolio.
With the advent of artificial intelligence and machine learning to guide asset management, sometimes the computer knows what's happening before people do. In times of both growth and recession, the most successful revenue managers will be using a system that helps them analyze big data. Accessing predictive insights for property performance — with prescriptive recommendations to get desired results — can be a portfolio lifesaver especially in unstable times.
Yardi's Dhar Sawh, industry principal of revenue management, moderated "Revenue Management and the Recession" on September 24, and was joined by panelists Trey Lane, vice president of pricing and revenue management at Progress Residential, Michael Lilly, director of revenue management at Weidner Property Management and Jessica Mills, senior consultant at D2 Demand Solutions. These revenue experts shared lessons learned as pricing managers during the last recession and discussed ways to stay ahead in the next downturn.
Sawh commented, "The biggest takeaway from the panel was the importance of having a strategy going into a recession. Having an informed strategy will prepare you and your organization to handle the effects of a recession so that you can position yourself to adjust to the market in a rational, data-driven way and grow out of the recession faster."
Getting ready
Are you prepared for a downturn? Learn more about Yardi Elevate for big data-driven asset management that includes predictive analytics and join an Elevate webinar to see it up close.