Argentum Illuminates
By Joel Nelson on Oct 6, 2020 in Events
The annual Argentum Senior Living Executive Conference Argentum wasn't live with thousands in attendance as is usually the case, but it still lived up to its legacy as a major event in the professionally managed senior living community industry.
Held in September and hosted by a major national trade association, Argentum offered 30 hours of programming over three days. Leaders from Life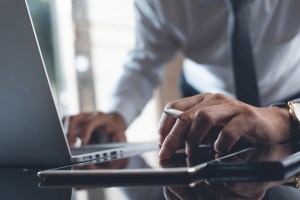 Care Services, Mather, Eclipse Senior Living, Heritage Communities and other providers offered tips on such timely topics as shifting from survival mode to a sales-oriented environment, giving buyers a seamless journey ("omnichannel marketing"), protecting health data from cyberattacks and staying ahead of COVID-19.
Besides sponsoring registration for the event, Yardi's principal contribution was hosting a virtual session that addressed how advanced business intelligence technology can drive informed decision-making. Senior living executives J.R. Southerland and Richard Nix focused on one of Yardi's new contributions to efficient senior living management – Yardi Senior IQ, a BI solution designed for senior living that compiles portfolio-wide information.
Southerland and Nix explained how executives can use Yardi Senior IQ to execute benchmarking, elevate reporting to investors, board members and others, and deliver details on everything from unit availability to current market rates.
Please contact us if you would like to know more about the business intelligence presentation or the Argentum conference in general.