Employee Appreciation Day
By Katrina McDowell on Feb 27, 2023 in News
Employee Appreciation Day is this Friday, March 3, but you can start the celebration anytime! If you haven't taken advantage of celebrating Employee Appreciation Day before, now is a great chance to do so.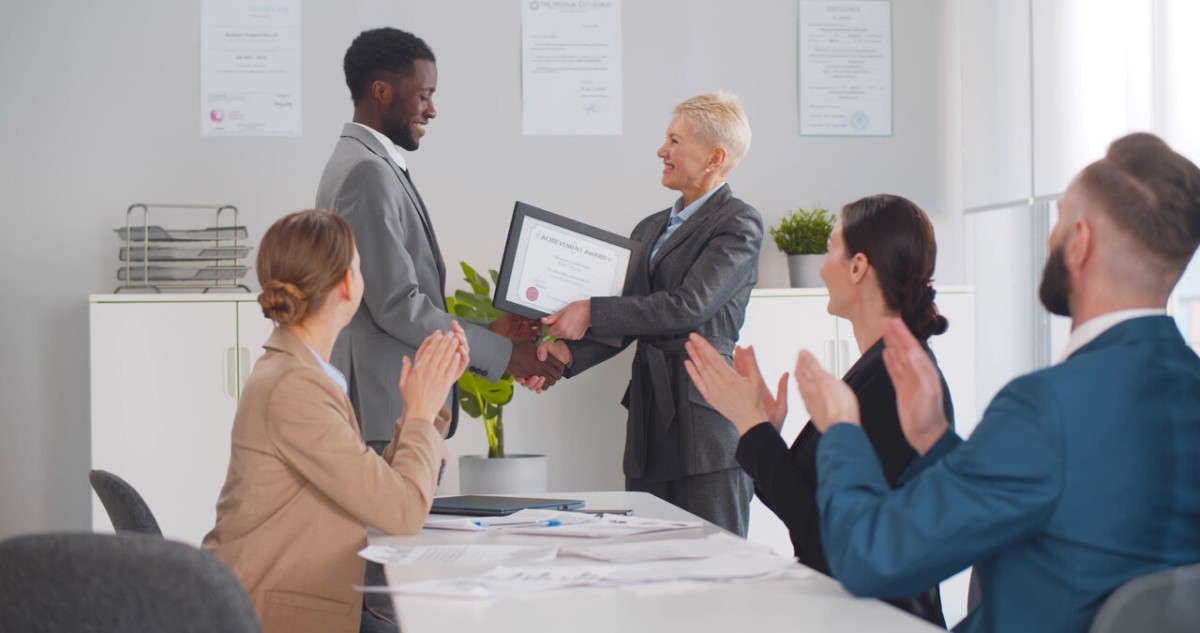 Expressing gratitude and letting employees know that you appreciate them is one of the best ways to keep employees engaged and motivated in the workplace. Here are some creative ideas that will show your employees they are appreciated.
Team building day. If the budget allows, take a group outing to a fun team-building activity. Bowling or TopGolf are great outings with teams to have some friendly competition. Have employees vote on a fun activity to do together. This will create excitement and show employees that the company cares about their input. If your team is working from home, plan a virtual escape room. There's a virtual escape room for every team dynamic with different themes, from art heists to murder mysteries. If spending money is out of the budget, volunteering at a locally supported nonprofit is a great way to get out of the office and doesn't cost anything. If anything, everyone will feel better when doing better.
Bring in a guest speaker. Keep things exciting by bringing in a surprise guest. Find a motivational speaker, hypnotist, or comedian to bring in for a fun break during the workday. Since most of today's world works from home, you can schedule a virtual Zoom meeting with the guest. Bringing in a guest speaker or entertainer is a great way to boost employees' moods and improve employee morale. Plus, it will leave employees with something to talk about for years to come!
Write a LinkedIn Recommendation. LinkedIn is a modern, public-facing resume. When employees consistently perform well, take some time to write thoughtful recommendations on LinkedIn about the value they bring to the company. Include details about how the employee drove business results and how much you enjoy working with them on various projects. This unique way of showing appreciation demonstrates your investment in employees' career development now and in the future. Endorsements for skills mastery on LinkedIn can work the same way.
Recognition ceremony. When he recognized his employees at the Dundie awards, Michael Scott was onto something. What a great way to show that the company cares and recognizes success. Employee recognition is essential to creating strong office culture. Host a recognition ceremony for your employees to celebrate Employee Appreciation Day. Honor each employee for a contribution that they have made to the team. You might not go as quirky as The Office but have some fun and get creative for awards to keep things lively.
Gratitude notes. A little bit of gratitude can go a long way in the workplace. Create thank you notes for each employee that express why you and the company are grateful for having them on the team. Try not to make these cards sound generic—consider how each individual has contributed to the company's success. If budget allows, include a small personal gift or gift card with the gratitude note.
These recognition ideas will communicate to employees and teams that you and the company see and appreciate their hard work. Virtual employees can often feel forgotten or disconnected. By increasing recognition and gratitude, team members will likely feel more engaged and motivated to continue doing their best work daily. With all the benefits and return on investment from appreciation, it's worth the try!