Core Relief
By Mike Sederholm on Apr 27, 2022 in News
The pandemic was a wakeup call, affecting families and businesses and putting pressure on all levels of government to quickly provide financial assistance. One key lesson: without the right technology tools, it's impossible to effectively assist those struggling to keep households and businesses afloat.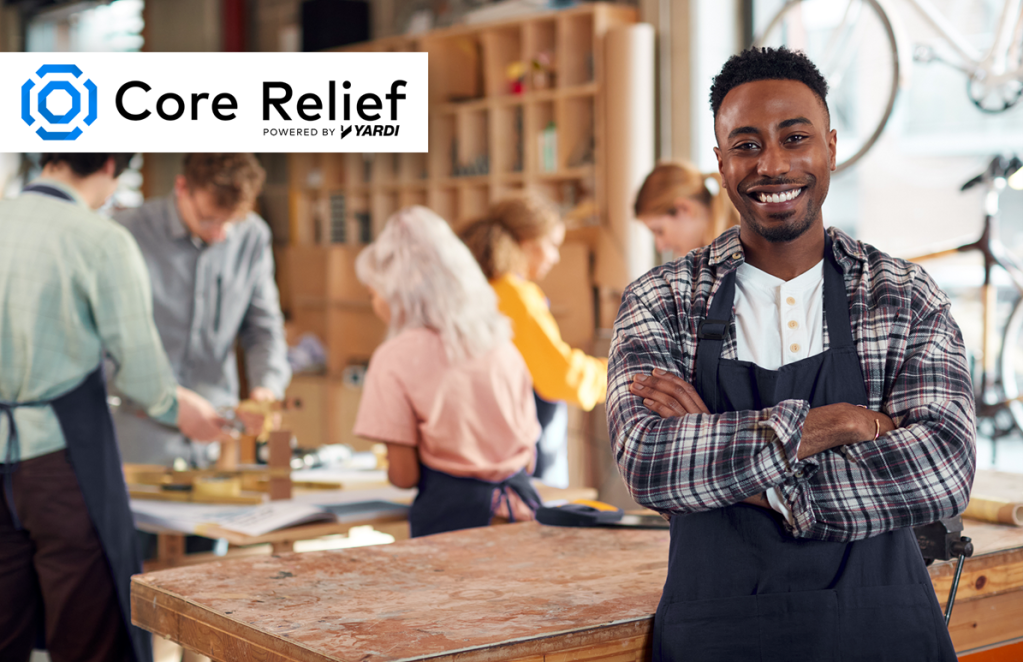 What is your organization's strategy to assist those affected when the next crisis hits? If relief funds are again available from federal, state, or local sources, are you confident that your agency will be able to expediently reach affected households, efficiently qualify them and securely disburse funds?
Here are four factors to consider if you're developing an implementation strategy for a direct-to-beneficiary economic relief program:
1. Outreach is Key
Financial assistance programs are extremely targeted in nature. You need to reach households in qualified crisis quickly and outreach to the affected community is the best strategy. To be successful, you need mobile-friendly software that staff can easily get into the hands of applicants. Relying solely on paper applications and fielding office visits will not be sufficient.
Consider the Connecticut Department of Housing's successful outreach efforts in marketing its $420 million emergency rental assistance program, Unite CT. The Unite CT bus is an outstanding example of using mobile technology to make it fast and easy for potential beneficiaries to learn about available funds and submit digital applications.
2. Offer Live Support
Agencies that make it easy to apply for help are the most effective in assisting their communities. Live telephone support staff are critical in helping families and business owners navigate the application process and ensure they submit necessary information and documentation. Equally important is having trained caseworkers available to quickly and accurately review submitted assistance applications and approve the distribution of assistance. A strong technology platform will make the jobs of these key personnel easier and more efficient, from first contact to final distribution.
3. Make Secure Payments Quickly
Once an applicant is qualified, agencies should strive to deliver approved funds quickly and securely. Over the last two years, it has been proven that the most secure way to disburse funds to qualified applicants is via ACH or electronic check. Digital payments not only reduce the chances of funds being lost or stolen, but also applicants receive assistance more quickly than if a paper check was sent.
4. Leverage Proven Technology
To effectively assist your community, you should select proven technology where the system is available continuously to collect and review applications and process payments. When assistance programs are launched, the community can respond en masse, and your platform needs to be able to handle that load without stalling or crashing. If your system is unavailable or unresponsive, distribution of assistance is delayed, so be sure to select a vendor with a proven track record of providing dependable and reliable solutions.
Running a successful relief program is not a simple task, and these are just four of the factors that need consideration. However, having a partner like Yardi and the Relief Suite of software will ease the burden.
In response to the Emergency Rental Assistance Program (ERAP), Yardi created Rent Relief, an all-in-one solution for agencies to administer emergency rental assistance. Rent Relief provides a configurable application process, dashboards for call center and casework staff, and an integrated payment processing engine. When the Homeowner Assistance Fund (HAF) was announced, Yardi released Mortgage Relief, an end-to-end solution for state agencies to manage homeowner assistance programs. The success of the Yardi Relief Suite is clear, with over $2.5B in assistance funds managed by states, counties and cities over the last two years.
Core Relief builds on the success of Rent and Mortgage Relief, leveraging the same mobile-friendly application workflows, backend dashboards and integrated payment processing to help you successfully manage additional direct-to-beneficiary relief programs. Rental, mortgage, utility, small business, and disaster relief programs can all be administered from Yardi's Core Relief platform and support for additional programs such as homelessness and weatherization are being evaluated.
Yardi Core Relief ensures that in the event of an emergency, your agency is well prepared to assist your community quickly.
Visit CoreRelief.com to learn more.