Better P2P Process
By Joel Nelson on Oct 12, 2020 in News
Employing disconnected procurement processes eats up staff members' valuable time, fritters away resources and creates opportunities for runaway spending. Managers of senior living communities need to direct their resources toward productive activities. So why not find a better way to purchase, approve and pay for goods and services?
That was the purpose of a recent webinar moderated by Senior Living Foresight and featuring Yardi Procure to Pay manager Kim Hensley along with Carmin Tomassi, vice president controller for Silverado, an Irvine, Calif.-based assisted living, home care and hospice care provider.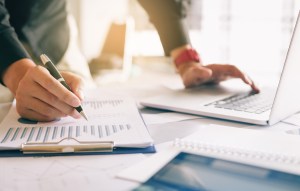 The traditional approach to purchasing goods and services involved manually scanning data and routing paper around for approvals. The lack of formal workflows and repeated manual tasks obscured budget visibility, duplicated payments, and created opportunities for duplicate payments and other errors. The sheer volume of invoices to be processed – up to 35,000 per year for a typical user of Yardi PayScan – made the process even more daunting.
Silverado offers an example of a senior living community operator overcoming the flaws inherent in manual procurement processing. Tomassi recounted how Silverado reduced its payables reversed rate to 0.56%, versus the industry average of 1.8%, and its checks voided rate to 0.43%, versus 2.1% for the industry, by automating the process end to end with Yardi Procure to Pay. The system, he said, produced "a night-and-day difference from where we were just four years ago. Now we have one automated system paying all our bills. All approvals are electronic, we have vendors set up in workflows, and we have centralized a big chunk of the business function, with better results. It's been real win for us."
Silverado uses Yardi Procure to Pay to move its purchase orders through the approval process electronically, with customized approval criteria and automated notifications to approvers. Along with faster invoice processing, the centralized procurement process delivers visibility into spend by automatically capturing all budget details.
"Our goal is to dramatically reduce friction across all elements of the accounts payable lifecycle," Hensley said, noting that Yardi Procure to Pay has been documented to cut per-invoice processing costs by 88%. The system's vendor management element streamlines vendors' submissions of certifications and other tasks by letting them submit invoices, check payment status and upload insurance certificates to a central location.
Learn how senior living operators can streamline procurement and all other business operations with the Yardi Senior Living Suite.