Asset Performance
By Lee Ann Stiff on Jan 6, 2021 in News
Industry leaders from Grubb Properties and MG Properties Group recently shared insights on big data, benchmarking and forecasting with Yardi's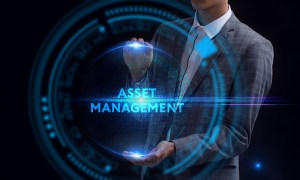 Paul Yount.
"You won't be successful in any market if you don't have the right tools. You need the data. You have to be ready and prepared," said Joe Anfuso, chief financial officer at MG Properties Group. Nothing could have been truer for real estate companies in 2020. With unanticipated challenges brought by the COVID-19 pandemic, real estate operators had to act fast to protect their bottom lines and keep staff and residents safe.
For most companies, that meant adopting technology to transform their businesses. Read on to learn how Grubb Properties and MG Properties Group have been using Asset IQ, Yardi's multifamily asset management software part of the Yardi Elevate suite of multifamily solutions, to guide decisions and improve performance with better data.
Pivoting to online services
With the growing demand for contactless leasing and transactions, many operators have made the pivot to doing business online. And it's likely that contactless leasing — including self-guided tours — will be around long after the pandemic. Additionally, asset intelligence driven by big data has been guiding real estate operators through challenging times and will continue to lead the way.
"2020 budget numbers were very different from what we projected in 2019. We didn't see the normal seasonal changes, and budgets were pretty much out the window which has made competitor and peer data very important to accurately measure performance. We need to know how we're measuring up to our competitors, what concessions and lease terms we're offering and if we're keeping the back door closed to avoid being in a vulnerable position," said Shawn Cardner, executive vice president of Grubb Properties.
According to Joe Anfuso, you need to start with the end in mind. "Work with your teams to figure out what you need to accomplish and plan for it before you implement your tech. Make the correct investments. We built everything we needed, we did the training and we have a dedicated big data expert. Make sure you've got momentum drivers internally and identify stakeholders on your executive teams and site staff. We focused on key early wins using big data to get people more engaged and excited."
Anfuso also said that when you have so much information available, you need to avoid data paralysis. "Keep it simple. Sit with your stakeholders, figure out the pain points and what needs to be done. We looked at eleven reports with critical KPIs and developed our big data to recreate those reports. Every morning we're all reading the same report now and we can see every level of our operations."
Cardner echoed the need to listen to internal teams when it comes to analyzing operational data. "Figure out what your teams need, what their pain points are and what manual methods can be replaced. Develop initiatives around the KPIs they're already using and develop additional KPIs as needed."
Seeing clearly with benchmarking
Cardner said his team uses comps to get a broader picture of the market and understand how the company is doing, with the ability to "dig into the weeds." Benchmarking has also proven their loyalty program is working. "We have a loyalty program that caps rent increases at five years. We've always felt it's the right thing to do but until recently we didn't have analytics for it. When we implemented Asset IQ, we gained visibility into that data. Eligible residents stay an average of 20% longer thanks to the loyalty program and we've reduced turn costs. The data also showed us beating our peers in new lease rent growth, even when we were a little down on renewal lease growth, which wasn't our focus."
Anfuso also values comps. "We benchmark against the market and have different strategies for individual properties in our portfolio. Using the big data at our fingertips, we can figure out if what we've done to a property has really added value. We also look at various regions and do comparisons down to spending
on plumbing and landscaping. Your budgeting is an even more powerful tool when you can hold teams accountable down to line items," said Anfuso.
Using analytics to predict and prescribe
Grubb Properties and MG Properties Group are among the many industry leaders using big data not only for benchmarking but also for predictive and prescriptive analytics. "Using machine learning we're able to pick out patterns and trends in a much broader pool of data. We have lots of data points, including spending on search engine marketing and how it correlates to leasing ratios. The data tells us when to spend marketing dollars to meet leasing goals and hit the desired revenue," said Cardner.
MG Properties Group is an owner-investor with more than 1,200 investors relying on the company to provide distributions. "Using predictive data we know if we're starting the month with a high delinquency rate and by tracking correctly we'll also know what cash we'll have in 30 days so we can predict what we'll be able to distribute to our investors," said Anfuso.
Getting ready for the road ahead
Cardner and Anfuso agree that sharing industry data benefits all real estate businesses and provides value. "Better data gets better outcomes," said Anfuso. Cardner added, "Competitive data sets are very reliable and useful. It's good for our industry as a whole to help each other and share big data for benchmarking."
Want to learn more about how asset intelligence using big data can help your business and show you the way forward? Join a free Asset IQ webinar.