Apple WWDC 17
By Anca Gagiuc on Jun 20, 2017 in News, Technology
This year's Apple WWDC event, hosted by chief executives Craig Federighi, Phil Chiller and Tim Cook, included updates to the company's iOS, tvOS, watchOS and macOS. There were also a range of hardware updates, including a new iPa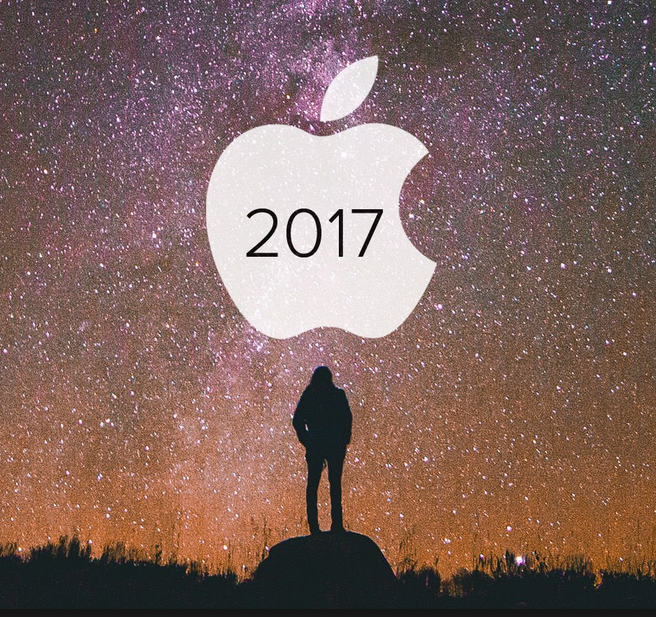 d Pro, updates to the entire Mac laptop line, a new iMac Pro and the new Siri-enabled speaker dubbed HomePod.
iOS 11
The new version of the iPhone's and iPad's operating system, coming this fall, is packed with new possibilities, culminating with the usage of augmented reality in games and apps. The new OS will reveal a system-wide design revamp, tilting towards bolder fonts, borderless buttons, new animations and other small visual tweaks.
The Control Center has been compressed to fit on one page, and aside from its new look, offers new customization options. The Lock Screen and Notification Center have been combined under one entity, thus pulling down access to Notification Center will also bring up the Lock Screen.
The App Store has been redesigned for the first time. It now organizes and separates games and apps into their own sections, while offering a dynamic Today view, populated daily with the newest content.
A much-awaited change is the new Files app. It mimics the Finder on macOS (no surprise there), including the drag and drop feature that allows to reorganize files, links and more between apps. There is also a difference: on the iPhone, drag and drop can be used within apps, while on the iPad it can be used across the entire OS.
Then there's the new Dock, Mac users are familiar with it, but for iPad users is a foundational change. Easy to customize with apps, the Dock changes as you work—the suggested apps, such as the recently opened apps and the last one used on the iPhone or Mac, will appear on the right side of the Dock.
Multitasking has been improved—with the new App Switcher users can open a second app right from the Dock and both will remain active in Slide over as well as in Split View.
Siri is getting a new voice, one with a more natural intonation, pitch, emphasis and tempo. In addition, a new translate feature lets the personal assistant translate English words into Chinese, French, German, Italian and Spanish.
Siri will also be able to use on-device learning, which means that it will be able to offer more personal experiences and suggestions based on Safari, News, Mail, Messages usage. As far as privacy goes, Siri's new functionality is done entirely on-device, so there should be no reason to worry.
iMessages move from the iPhone to the iCloud—conversations will be synchronized across devices and those under the same account can be deleted from any device. Furthermore, users will be able to make and receive payments via the iMessages app.
Taking photos has also been upgraded with better low-light performance, as well as the ability to edit Live Photos—users will be able to select whichever still image as the key image and even trim the video.
A cute but serious feature added to iOS 11 recognizes when a user is driving and automatically turns on Do Not Disturb to prevent distractions.
iOS 11 introduces ARKit, a new framework that's basically the entrance for augmented reality on iOS devices. ARKit blends digital objects and information with the environment around for interactive gaming, immersive shopping experiences, industrial design and more.
watchOS 4
The new operating system for the Apple Watch introduces three new watch faces: Kaleidoscope, Toy Story (Disney) and Siri. The latter automatically displays the information that's most important to the user—for example, at noon there might be a reminder to make a call, while in the evening you might see the sunset time. If it knows you are about to travel, it will provide traffic information, otherwise it will display news headlines throughout the day.
The Workout app has a handful of new exercises, as well as a redesigned menu that allows control of music playback without leaving the app. Some say that the Workout app might soon be customized to receive new sports, such as skiing and snowboarding, and chances are that diabetics might monitor their glucose through the app.
iPad Pro
The iPad Pro will be available in three sizes, with a new 10.5-inch model introduced at the conference. It will be equipped with a 12-megapixel camera (like the iPhone 7), a 7MP front camera, 10 hours of battery life and with support for USB 3.0. The company announced a new feature called ProMotion that reduces the Apple Pencil's latency to 20 milliseconds; it can automatically adjust the refresh rate based on what's being watched (video versus still image) and doubles the refresh rate to up to 120Hz. The new iPad is already available to order now, staring at $649 for a 64GB configuration.
HomePod
Slated to appear towards the end of the year with a $350 price tag, Apple's smart speaker is already on the shopping list for many. Six years after Siri's appearance on the iPhone, Apple has opened the door to the living room.
The device is reminiscent of the Mac Pro's figure—seven inches tall and almost as big around as the powerful computer. It has seven tweeters and an Apple A8 chip, which the company claims it will make it sound better than the average smart speaker.
The HomePod can detect its surroundings, tuning itself to sound good regardless of location. Moreover, the device uses local recognition to hear the Hey Siri command, and encrypts all your communication. Phil Shiller insisted in showcasing its amazing capacities, which makes sense given that Apple owns Beats.
Siri's responsibilities increased with HomePad, adding musicologist to its resources. This means that you can ask specific questions such as 'who is the drummer in this song?' Apple is also working on optimizing Siri to become an in-home assistant, able to control things like podcasts, messages, weather, traffic, sports and alarms. Even though it rivals Echo and Home, Apple's product focuses on music, instead of mishmash of features touted by Amazon and Google.