Amping Up Amenities
By Joel Nelson on Nov 24, 2021 in News
Amenities like fitness centers, laundry rooms and pet services are standard at many residential and commercial properties. So ordinary are they that property managers are striving to deliver increasingly elaborate offerings to attract residents and tenants.
Real estate investment information source Millionacres.com says, "If you want your units to fill up quickly and stay filled, you'll want to offer the best apartment amenities possible for your tenants." That doesn't just mean rooftop pools, private restaurants, pet spas and indoor skate parks for high-end space. "Desirable amenities can be offered at smaller properties, too."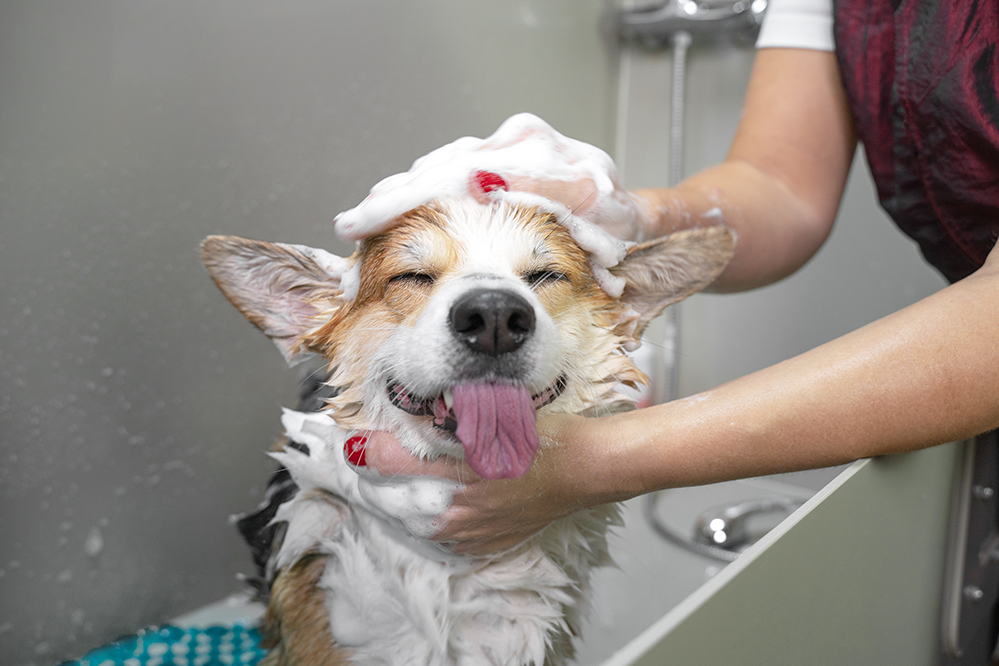 As for commercial space, San Diego commercial real estate investment firm Locale notes, "Spare corner weight rooms have transformed into fully equipped, professionally staffed fitness centers; the corner coffee cart has evolved into a chic, onsite café complete with baristas serving specialty coffee; and outdoor seating areas have expanded to include meditation gardens, dog runs, and sports fields."
Residential: Exceeding the expected
As Millionacres and other property management industry observers suggest, owners and managers might want to consider stepping up their game for residents who expect:
More than just enough space for parking and bikes. Service enhancement options include assigned off-street parking with additional spots for guests and bike storage, and electric vehicle charging-equipped garage parking.
A larger welcome mat for Rover. Consider expanding the pet-friendly policy with a dog park or grooming\spa services.
Energy efficiency. Many tenants seeking sustainability and cost savings opportunities expect upgrades like compact fluorescent lamps instead of incandescent ones, solar panels or fuel cells rather than grid-based fossil fuel power with, LEED certifications, and ENERGY STAR® certifications for refrigerators and other appliances that meet stringent energy-efficiency standards.
Better building heating and cooling systems, featuring central air and heating systems with smart controls.
A private balcony or roof deck, not just a shared yard or patio.
Laundry appliances in the unit or a laundry service, an expansion of standard on-premises laundry facilities.
Clubrooms and other common spaces refurbished as coworking spaces to accommodate the growing number of employees and freelancers working remotely.
Enhanced entrance and exit security with cameras and virtual or human doorkeepers.
Overall wellness features such as green spaces and meditation classes incorporated into fitness facility offerings.
Commercial: Keeping pace with tends
Commercial property owners are similarly engaged in adopting innovative amenities to attract and retain occupants. A 2017 survey by commercial real estate development association NAIOP showed that 91% of building owners believe that adding special amenities increases a building's leasing velocity.
Traditional commercial property amenities include childcare services, bike storage, fitness facilities, building signage and covered parking. But, as workplace food service provider Fooda notes, "Today's tenants seek buildings that allow them to customize their offices with corporate logos and colors, comfortable furniture, and workspace arrangements that can change and grow with the company. To stay competitive, attract new office tenants, and keep current clients even when the commercial real estate market slows, property managers must stay abreast of trendy amenities."
Property operators seeking to set themselves apart from the pack might consider such attractions as:
Rock climbing walls, bocce ball courts and other indoor/outdoor games
Meditation rooms
Common Wi-Fi
Online payment and service request options
Social events with other building tenants
Art exhibits
Landlords can recoup expenses for added service offerings through common area maintenance fees or case-by-case charges.
The benefits of pushing the envelope on amenities include increased occupant retention, vibrant living communities, stimulating work environments, better collaboration, favorable brand image and employee retention.
See how Yardi creates new industry best practices for commercial tenant management, coworking, multifamily property management and energy management for residential and commercial properties.