Affordable Housing
By Cutright Elizabeth on Aug 25, 2016 in News
While senior living options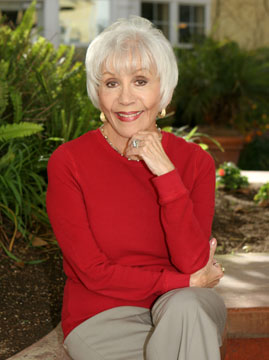 continue to expand and improve, older adults with limited resources often find themselves without affordable alternatives.
For decades, Rona Barrett made a name for herself covering celebrity news – and plenty of gossip – for a myriad of publications and television networks. What began as a prescient vision of the future of celebrity marketing soon grew into a syndicated column, a highly celebrated memoir, and a stint on Good Morning America. But Barrett abandoned the gossip mill long ago, and has recently set her sights on helping provide affordable housing for senior citizens.
Barrett admits to in an interview with Buzzfeed that her time in the spotlight took its toll. After years of dodging misogyny, anti-Semitism, and simple lack of vision, Barrett ditched the press corps and headed to the Santa Ynez Valley.
"The day I left Hollywood, I canceled all my subscriptions: Variety, Hollywood Reporter, Ad Age, everything to do with the entertainment industry. I left it all behind. I came up over the pass here to the Santa Ynez Valley, and I thought, Oh my god, this is exactly where I want to be."
These days, Barrett spends her time and (formidable) energy advocating for The Golden Inn & Village, a "first-of-its-kind" mixed-use development comprised of low-income housing for seniors and local families. The Golden Inn and Village includes 150 affordable units, 60 of which are earmarked for low-income seniors and 60 assigned to memory care and assisted living. An additional 27 rental apartments will be made available to employees and their families.
Funded primarily through Barrett's foundation, the project also received $23 million in tax credits, which will help with a portion of the projects equity funding. Barrett herself has helped raise more than $4.2 million for the project through her foundation.
"It is the Rona Barrett Foundation's intention that [the Golden Inn and Village] remain a viable alternative to our most vulnerable seniors who find their resources dwindling and who are surviving on little more than Social Security," wrote Barrett in a piece for the Lompoc Record.
"These are the folks — our friends, neighbors and loved ones — who are unable to avail themselves of the variety of retirement community options with multiple levels of care and support at market rates the more affluent of our community can afford."
A variety of factors amassing on the horizon threatens to upend traditional ideas about retirement. Not only do many seniors continue working after age 65, many have limited budgets and little investment income. Additionally, longer lifespans open the door to chronic illness and increasing medical expenses. For Barrett, these aging adults are part of a "vulnerable population" often sidelined and plagued by economic instability.
The Golden & Village sits on 7.3 acres in the heart of the Santa Ynez Valley, about 45 minutes north of Santa Barbara. For Southern California seniors, affordable housing is rare and difficult to find. In Santa Barbara County, over 5000 citizens over 75 subsist on nothing more than social security, barely enough for even the most humble housing. Unfortunately, much of the area's affordable housing is not geared towards seniors, and even fewer can provide the spectrum of care – including assisted living and memory care – available at for-profit facilities.
Barrett hopes the Golden Inn & Village can remedy some of the disparity. In addition to the affordable housing units, the village is designed to provide a community of care, including support services from various local agencies. Truly a "village," the project will also include a community center, professional kitchen, and a grouping of small businesses (barbershops, beauty salons, etc.) so that residents can eat and shop close to home. The local hospital is less than a mile away, and the YMCA and bus stop are within walking distance.
For Barrett, the Golden Inn & Village is a mission and a prototype. She tells Buzzfeed she hopes the project will inspire other communities to follow suite.
"I hope others will take a look what we're trying to do here, with the Golden Inn, and think, We could replicate this in Omaha, or Atlanta, or Idaho. The need is everywhere."