Matrix Studies Up
By Leah Etling on Jul 20, 2020 in Matrix, News
As colleges and universities announce varied plans to cope with coronavirus this fall, what will be the impact on student housing owners and operators?
Some definitive answers were delivered in a July 15 webinar from Yardi Matrix, which also marked the launch of the Yardi Matrix Student data service. Market coverage includes over 2,000 universities and colleges nationwide, including the top 200 investment grade universities across all major collegiate conferences. Reports will also include data into shadow markets, defined as campus-proximate housing that often is rented by college students, though it may not be labeled as dedicated student housing.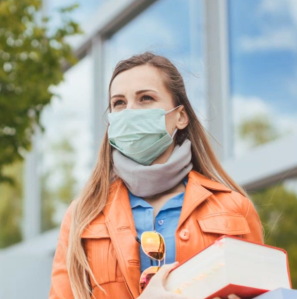 "The college experience is going to change, and has to change until there is a vaccine in place. This is a fall semester issue and probably into the middle of the spring semester," Jeff Adler, vice president of Yardi Matrix, told the over 400 attendees at the outset of the online presentation.
But that's not all bad news for student housing, especially for providers with shadow market properties. Of the 200 universities Matrix researchers surveyed for the first study, many have announced plans to reduce dorm capacity levels to accommodate social distancing protocols. This means that more than 60 percent of students attending schools in the Yardi 200 will be living in such shadow market housing – and the total national percentage is higher.
"Reduced dorm capacity requirements are a tailwind for off-campus housing," Adler said. "Is student housing pandemic proof? I would say that it's pandemic resistant. There is some choppiness expected, but I think overall the sector is going to hang in there."
Long term, the U.S. is expected to see an overall decline in its population of college-age adults, but with more Americans than ever earning four year degrees, attendee figures should remain relatively flat through 2050. Meanwhile, tuition and fees have been growing by leaps and bounds, making living off-campus at a state or public school more attractive and affordable than on-campus room and board.
The pandemic brings unknowns, like how many international students will continue to attend U.S. institutions, anticipated budget cuts and the possibility that more students will opt to attend in-state colleges. But Adler expects that overall, the pandemic will be a one year hit and things should rebound when a vaccine is available.
"Most students want to go back to school, but they may not be able to be in the dorms," he summarized. A Chronicle of Higher Education survey found that the majority of students want to be back on campus in the next month or two, and 62 percent of U.S. colleges and universities (as of now) are planning to reopen their doors.
Quarterly Matrix Student Housing reports will be available beginning later this summer. Sign up to be included in email distributions for their release.