Win at Branding
By Erica Rascón on Jul 28, 2019 in Events, Marketing
Want to amplify your marketing returns and build a loyal customer base? Developing a strong brand identity can help you do both. Whether you're an established midsized business or a burgeoning small company, it's never too late to strengthen your brand identity.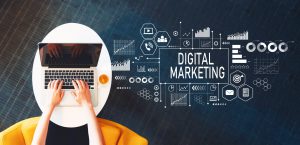 We attended the Canadian Federation of Apartment Associations conference with Sam Amin, marketing manager at Yardi, to learn more about creating a brand.
What is a Brand Identity?
Brand identity is more than your logo and color templates. Those are important, but your brand extends beyond what you can see and touch.
At its foundation, a brand is a distinguishing mark, such a logo and other design choices. It tells us the source (company) behind a product (multifamily community). But as the "father of marketing" David Ogilvy explained it, the brand is "the intangible sum of a product's attributes."  That means that your brand is also a set of associations connected to your business based on facts, emotions, and customers' aspirations.
How to Create Your Brand
There is no need to reinvent the wheel. Amin recommends choosing from several branding formulas online to help you get started. Most formulas will require you to carefully articulate who you are and identify your customers and competitors. You'll need to determine the type of community that you want to provide for your renters, physically and socially.
As you work through each piece of the formula, be specific and authentic. Select messaging that feels natural even if (and especially if) it's an unexplored angle for real estate.
Your Brand—Everywhere, All the Time
For the greatest impact, keep your brand in front of audience's eyes. Be consistent with your messaging and steady with fresh marketing efforts that convey your messaging.
"Use all your marketing tools including SEO, PPC, social media, blog, texting, and emails," said Amin. Small and mid-sized multifamily firms can take advantage of marketing tools that are easy to use and bring notable results. There are several tools that make digital marketing easier, including automated tasks and analyses of your most effective lead sources.
Marketing your philanthropy as part of your brand requires finesse. Marketing your efforts will drum up additional support for the cause and further instill your message. Additionally, your efforts will increase name recognition and help you to establish a positive reputation in your community and amongst consumers.
Yes, you are tooting your own horn to a degree. But when you keep the focus on the work being done rather than who is doing the work, you can find the balance needed to market your philanthropic efforts with grace.
Lastly, be authentic. It's worth repeating. If your messaging feels forced, like you're trying to replicate someone else's tone, review your brand notes and launch a fresh campaign. Authenticity is worth mastering. It builds trusts with prospects and residents.
Overcoming Common Branding Challenges
As you develop your brand identity, you'll encounter challenges along the way. One of the most common challenges includes staff engagement. Your staff reflects your brand and meets with your tenants on a regular basis. If staff members aren't well educated on your brand and passionate about its messaging, your prospects and residents will know it!
Keep your team invested. Provide team members with a positive culture in which they feel valued and celebrated. In doing so, you can promote staff buy-in. When your staff understands and believes in your brand, values and goals, they will deliver consistent results.
Your current reputation may also pose a challenge. Surveys, emails and call response rates are good, cost-effective metrics for branding consistency. Online feedback can also provide necessary insight into your strengths as well as areas of improvement.
Amin encouraged attendees to embrace resident feedback, "When faced with online negative feedback, know it is an opportunity to show that your brand cares. Show that you are responsible and provide quality customer service. Reach out to them. Show that you're responsive and other people will see it."
Watch how Timbercreek Communities solidifies its creative, tech savvy brand with Yardi. And join a webinar to learn more about marketing tools to support and amplify your branding efforts.