W.A.G.S.4 Kids
By Katrina McDowell on Jun 2, 2023 in Giving
Let the magic begin!
Today, we journey to Berea, Ohio, for a Yardi-supported nonprofit, Working Animals Giving Service for Kids (W.A.G.S. 4 Kids), founded in 2004. W.A.G.S. 4 Kids provides mobility, autism and psychiatric service dogs for children throughout 35 northeast and central Ohio counties utilizing an award-winning Ohio Department of Rehabilitation and Correction (ODRC) accredited Cell Dog Training Program.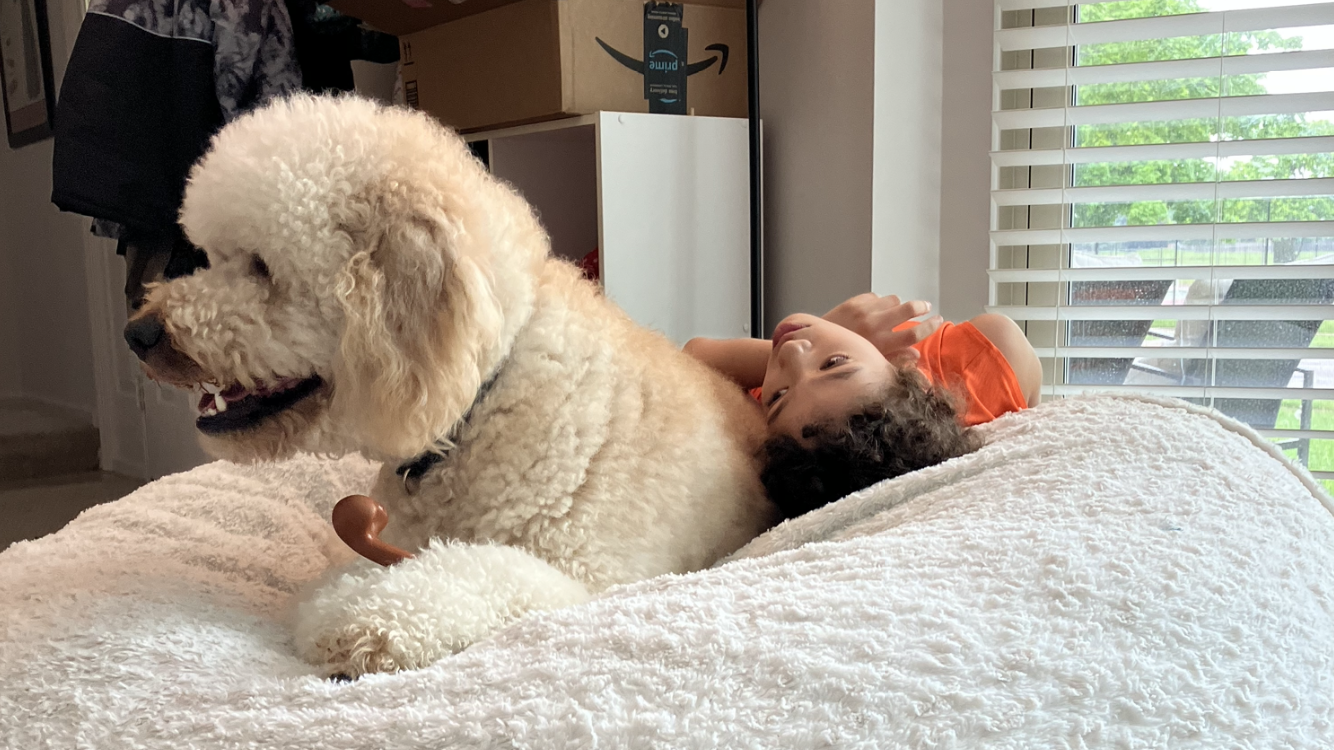 W.A.G.S. 4 Kids hopes to target ten more partnerships with their already 32 families under contract, 23 dogs in training and more than 90 families in the application process.
"In short, our goal is the same as it ever was- more dogs to more kids with shorter wait times," shared Sera Nelson, executive director for W.A.G.S. 4 Kids.
Funding from Yardi goes directly to supplement the cost of each service dog, and this year is rising from $28,000 to $35,000 due to inflation costs of food, travel, dog supplies, veterinary care, medications and training.
"Thanks to Yardi, we remain committed to providing these animals at only a small fraction of that cost to our families, but we cannot do it alone," shared Nelson.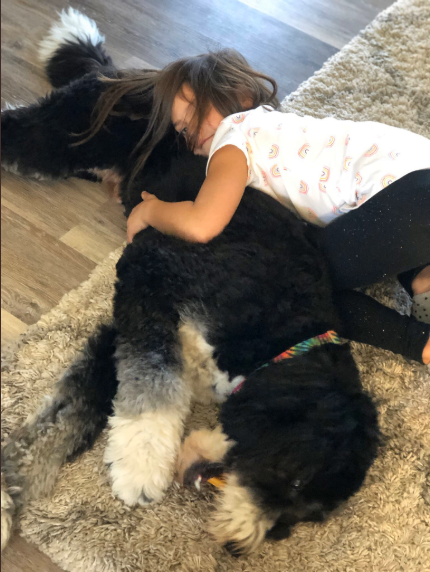 W.A.G.S. 4 Kids presents an opportunity for a child they see spending their life having things done to them and for them to reach out physically and emotionally and engage with the world around them.
With Yardi's support, confidence is shown in what the dogs provide in services for children to gain confidence, independence and empowerment for their futures.
"I don't know if I have words specifically to describe the reaction to Yardi's support. Gratitude, for sure. The feeling of being adopted. The feeling of being understood. Of our kids being adopted and understood…valued. Though our intention is always to enhance a child's wellness, we often cannot quantify our services' effects on the confidence, independence, and empowerment of a child's future," Nelson enthused.
This June, one of the W.A.G.S. 4 Kids service pups in training will be named Yardi- look for pictures and puppy updates soon!
Myles Accomplishment
W.A.G.S. 4 Kids first service was with Myles from Strongsville, Ohio, a four-year-old boy with Cerebral Palsy and paralysis of his left side. Myles was non-verbal since birth and communicated with simple Sign Language. W.A.G.S. dog AJ was partnered with Myles, and in the final phases of AJ's training, trainers worked exclusively with hand signs so that Myles could communicate with AJ using his right hand. After the placement, Myles began to speak. However, his first word was not "Mommy" or "Daddy," as parents hope to hear. Instead, Myles' first word was "Come" because he wanted to talk to his Service Dog, AJ.
"Since that time, when posting photos of children, we serve alongside the dogs we've placed with them, we use the phrase let the magic begin because that's the reality of what these dogs can do and be in the lives of children with disabilities," Nelson shared.
Beyond Myles, W.A.G.S. 4 Kids has repeatedly seen the sense of autonomy service dogs can restore.
Volunteer Opportunities
There are always opportunities to get involved with W.A.G.S. 4 Kids. Interested volunteers can contact them here.
Find future non-profit profiles at https://www.yardi.com/blog/category/giving.