SOAR Outreach
By Katrina McDowell on Sep 27, 2023 in Giving
In 2022, Yardi offices supported more than 350 nonprofits worldwide. For the remainder of the year, we will bring you the stories of those organizations and insight into how they aid their communities.
Meet SOAR Outreach, founded in 2014 in Gerner, North Carolina. This nonprofit organization addresses the lack of primary personal care and hygiene items among homeless youth, promoting health equity, closing the achievement gap and enhancing the quality of life for children in marginalized communities.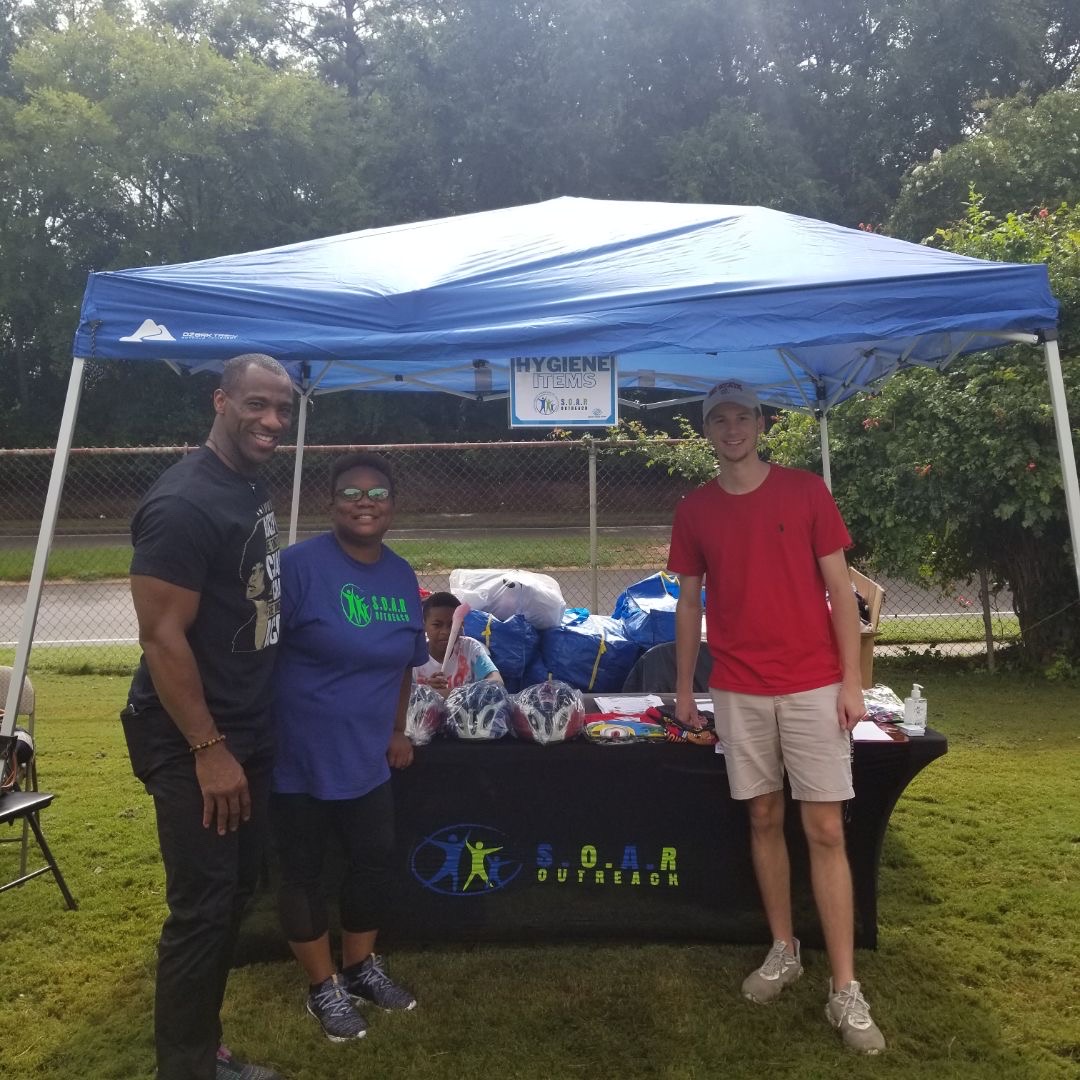 SOAR Outreach plans to implement a STEM Information Technology program in 2024 that will equip high school students with essential digital skills, knowledge and practical experience, enabling them to pursue rewarding career opportunities in the information technology field.
Funding from Yardi helps with the cost of the new STEM Information Technology program.
"The financial support from Yardi and in-kind donations of hygiene products has helped us continue our mission of providing donated hygiene items to low-income and homeless youth and families. We have been able to increase our donation to more clients each year," said Utica Cason, CEO and founder of SOAR Outreach.
Fun Fact! Cason has been employed at Yardi for almost 15 years. She works as a team lead for TDHCA Relief Case Management out of the Raleigh office.
"As of July 2023, our organization donated over 22,000 items within the last five years, which consists of hygiene items, socks, bike helmets, dental kits, gloves, t-shirts, backpacks and Chromebooks," said Cason.
Volunteer Opportunities
SOAR Outreach offers volunteer opportunities with employee mentors, guest lectures, day tours at offices and internship placements for youth in the STEM Information Technology program.
If you are interested in volunteering, please send an email to [email protected].
SOAR Outreach can also always use donated devices such as laptops, headsets, computer monitors, keyboards and mouses.
Keep up with all their endeavors on social media at LinkedIn and Instagram.
Find future non-profit profiles at https://www.yardi.com/blog/category/giving.