MOVE Santa Barbara
By Katrina McDowell on Aug 10, 2023 in Giving
Last year, Yardi offices supported more than 350 nonprofits worldwide. We continue to bring you the stories of those organizations and insight into how they aid their communities.
It's time to get physically fit, Santa Barbara! Today we introduce MOVE, established in 1995, with a mission to promote walking, bicycling and public transit county-wide to create healthy, sustainable and equitable communities. MOVE runs two community bike shops, advocates for safe streets for all users, and coordinates Safe Routes to School programs, including teaching first-time youth bicycle riders how to ride a bicycle and bicycle skills.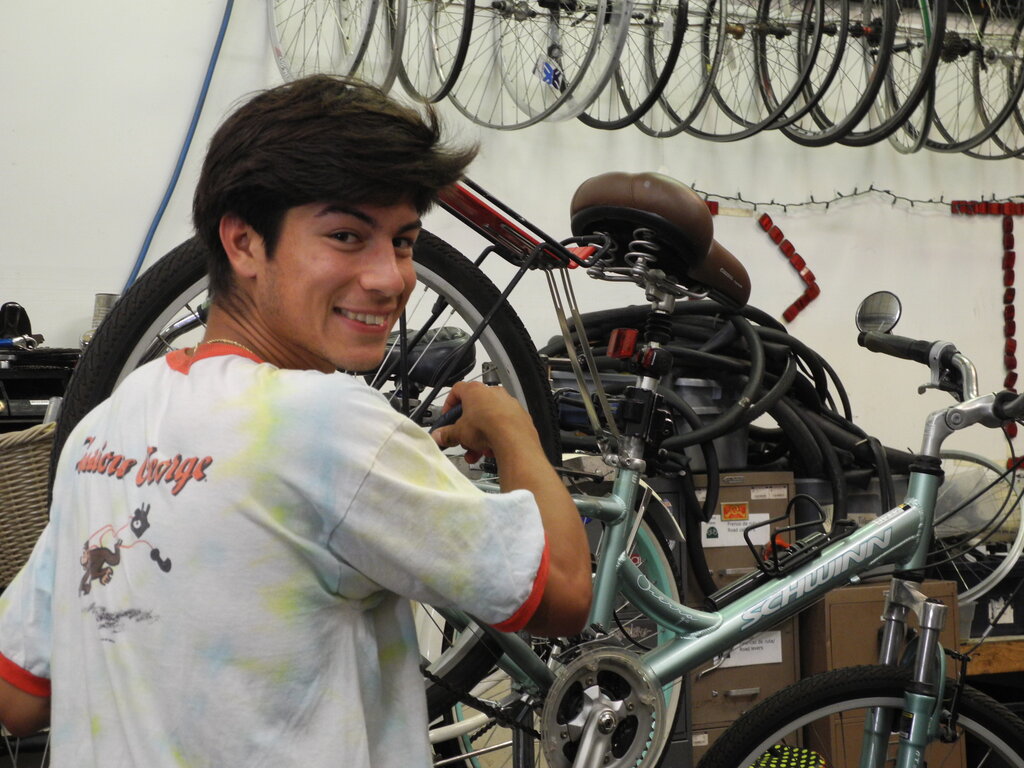 "The impacts of climate change and the pandemic have provided us with a unique opportunity to create significantly more safe and enjoyable places for people to walk, bicycle and demand for a connected transit system," says Heather Deutsch, executive director for MOVE.
Funding from Yardi has helped support MOVE's community bicycle shops. It also helps the staff at MOVE teach more kids to ride for the first time and helps to grow its advocacy program so everyone can safely and enjoyably travel by foot, bicycle or transit.
"Thank you, Thank you! Your support helps us fund our programs and demonstrates that our community is committed to our work," exclaimed Deutsch.
Bicycle Skills and Joyful Adventures
During the 2022-2023 school year, MOVE taught over 3,000 students bicycling skills, with over 1,000 children learning to ride a bike for the first time.
One of its second-grade children told them, "Yesterday, I finally learned how to ride a bike. I went home and asked my dad to take off my training wheels. Today we rode to school together!"
This is just one example of how MOVE's programs lead to children having freedom and enjoying the happiness of riding their bicycles.
"We wish for a future where every member of our community, regardless of age, ability or income, can safely access everything in our communities without having to drive," said Deutsch.
Join the Cause
If you wish to get involved with MOVE's mission to serve the community better, every time you take a trip (work or errands), ask yourself, "Do I have to drive, or could I walk, bike or take transit?" Advocate for others to do the same. It takes a mature tree one year to absorb the CO2 produced with just 50 miles of driving.
Join MOVE's mailing list to learn more about advocacy opportunities in Santa Barbara County.
If you are interested in volunteering and helping children learn to ride bicycles for the first time, email Kim Stanley at [email protected]. Suppose you are more technically inclined and want to learn mechanical skills. Volunteer in MOVE's bicycle shops refurbishing used bikes provided back to the community. Contact Michael Velasquez at [email protected].
Find future non-profit profiles at https://www.yardi.com/blog/category/giving.