Inter-Faith Food Shuttle
By Katrina McDowell on Jun 13, 2023 in Giving
Let's travel to Raleigh, North Carolina and introduce you to the Yardi-supported Inter-Faith Food Shuttle (IFFS). Founded in 1989, the IFFS mission is to feed neighbors, teach self-sufficiency, grow healthy foods and cultivate innovative approaches to end hunger.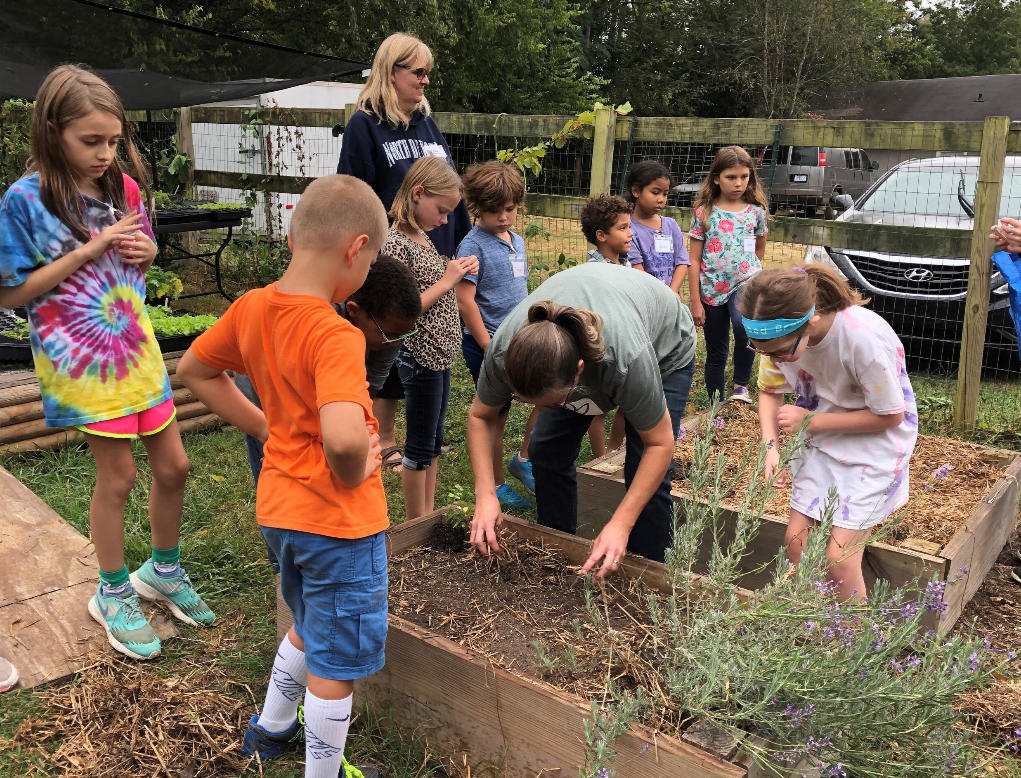 IFFS empowers its neighbors on their path to food security through food distributions, access to retail-quality produce from its farm and community gardens and nutrition and agriculture education.
"We collaborate with over 200 community partners across our seven-county service area with the shared vision of a hunger-free community in central North Carolina," shared Leigh Blancato, Corporate partnerships manager of IFFS.
Last year, IFFS distributed 9 million pounds of food (37% was fresh produce) or 8 million meals across its partner agencies and programs network, including BackPack Buddies, School pantries, Mobile Markets and Grocery Bags for Seniors. They harvested over 70,000 pounds of retail-quality organic produce from its 14-acre farm for distribution to families experiencing hunger. IFFS engaged 758 children, families and seniors in 1,910 hours of nutrition education and built 30 Gardens for Everyone– raised bed gardens for neighbors of the community.
To end hunger, IFFS learns the barriers that create the need for its service. Ending hunger means dismantling and replacing those barriers with an equitable food system framework. This calls for understanding the barriers to food access from those impacted, developing strategic community partnerships and collaborating to grow its programs to better support and serve the community.
"Our goal is to provide 10 million pounds of nutritious food to chronically food insecure neighbors across our seven-county service area by increasing equitable food access in under-resourced communities as we address the barriers that create the need for our services," said Blancato.
Funding from Yardi is directed to the greatest need, providing food access and transformative education programs to chronically food-insecure neighbors in the counties they serve. The power and importance of unrestricted funds cannot be overstated, as it allows IFFS the flexibility to respond immediately to needs as they arise. Strong community partnerships with organizations committed to addressing the root causes of hunger and working together to advance hunger solutions are crucial to IFFS's work.
"We are immensely thankful for the continued generous support we have received from Yardi. Your support has had a transformational impact on the communities we serve. We are grateful to consider Yardi a partner as we work together to Feed, Teach, Grow and Cultivate approaches to end hunger," enthused Blancato.
Sharing is Caring
Gladys is a mother and grandmother who attends a Mobile Market in Durham, NC, every month to pick up free groceries and fresh produce. She uses the food she receives to supplement her family's budget as she cares for the nine family members. She began visiting the Mobile Market after her local grocery store closed, leaving her and her neighbors in a food desert. She especially loves the fresh produce she receives, as it reminds her of the fresh fruits and vegetables she had in Honduras growing up.
In addition to feeding her family with the food received at the Mobile Market distribution, she also prepares nightly meals for neighbors experiencing homelessness, saying, "The things God gives to us, we're supposed to share with others."
Volunteer Opportunities
Volunteers are integral to the Food Shuttle's mission and welcome the opportunity to have Yardi employees volunteer with them. They offer various options for individuals and groups, including Community Gardens in Raleigh and Durham, Food Packing in the warehouses and Gardens for Everyone to assist with building raised garden beds.
Learn more about the different volunteer opportunities IFFS offers. Interested volunteers can contact the volunteer services team directly at [email protected] or 919-390-1974.
"We're thankful for the dedication and commitment from Yardi to create a hunger-free community in central North Carolina," Blancato shared.
Find future non-profit profiles at https://www.yardi.com/blog/category/giving.