STESA Stands Up          
By Katrina McDowell on Sep 26, 2022 in Giving
Yardi is committed to supporting the community in every city where our offices are housed. Each year, the company distributes philanthropic aid to organizations selected by its employees.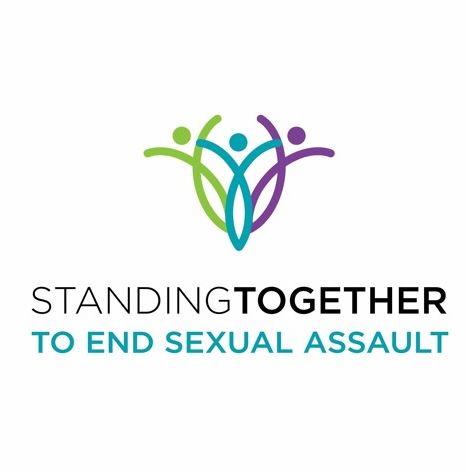 In 2021, Yardi offices supported more than 350 nonprofits worldwide. For the remainder of the year, we will be bringing you the stories of those organizations and insight into how they aid their communities.
Today, learn about Standing Together to End Sexual Assault (STESA), a nonprofit and social change organization established in 1974. STESA is working toward eliminating oppression and sexual violence in Santa Barbara, Calif. STESA transforms lives and empowers people through healing and social change to eliminate all forms of sexual assault.
"We work within a model of empowerment to facilitate the healing process of survivors of sexual assault and their loved ones. Staff and volunteers create social change by educating the community about the incidence and impact of sexual assault in our lives," shares Elsa Granados, Executive Director of STESA.
STESA's core programming has developed strategic goals and objectives in service to its mission for the future. Its goals include:
Ensuring a strong financial position and exploring how the board and finance committee can become more involved in fundraising.
Stabilize staffing within its three vacancies. Filling positions such as training coordinator, office manager, and program director.
Purchasing a new facility since their current lease is up in 2025. STESA wants to offer a safe space for their clients since most do not have privacy at home for telehealth.
Due to the pandemic, STESA is not qualified for many support programs so funding from Yardi has been essential to keeping the doors open and services functioning.
"Yardi's support has helped STESA gain leverage from others since Yardi is known and well respected in the community," said Granados. "When funders see that Yardi has invested in STESA in a significant way, they feel encouraged to invest as well."
In addition to their services, STESA is a key member of the regional Sexual Assault Response Team (SART). SART coordinates the activities of a multi-disciplinary team that includes a first responder, law enforcement, and a sexual assault nurse examiner. SART provides assessments and treatment, aids in forensics, mitigates trauma, establishes a coalition of partner agencies, increases conviction rates, and protects the rights of all parties.
Volunteer opportunities
STESA has a strong volunteer program and would love to connect with Yardi employees. Volunteer opportunities would provide services to survivors of sexual assault in person or on the 24-hour hotline and have opportunities to serve on their board or assist with office duties and special events.
Interested community members or Yardi employees can find more information here.
Find more information about STESA at http://www.sbstesa.org/ and future non-profit profiles at https://www.yardi.com/blog/category/giving.