Community Action Partnership OC
By Leah Etling on Jun 8, 2022 in Giving
Yardi is committed to supporting the community in every city where our offices are housed. Each year, the company distributes philanthropic aid to organizations selected by its employees.
In 2021, Yardi offices supported more than 350 nonprofits worldwide. For the remainder of the year, we will be bringing you the stories of those organizations and insight into how they aid their communities.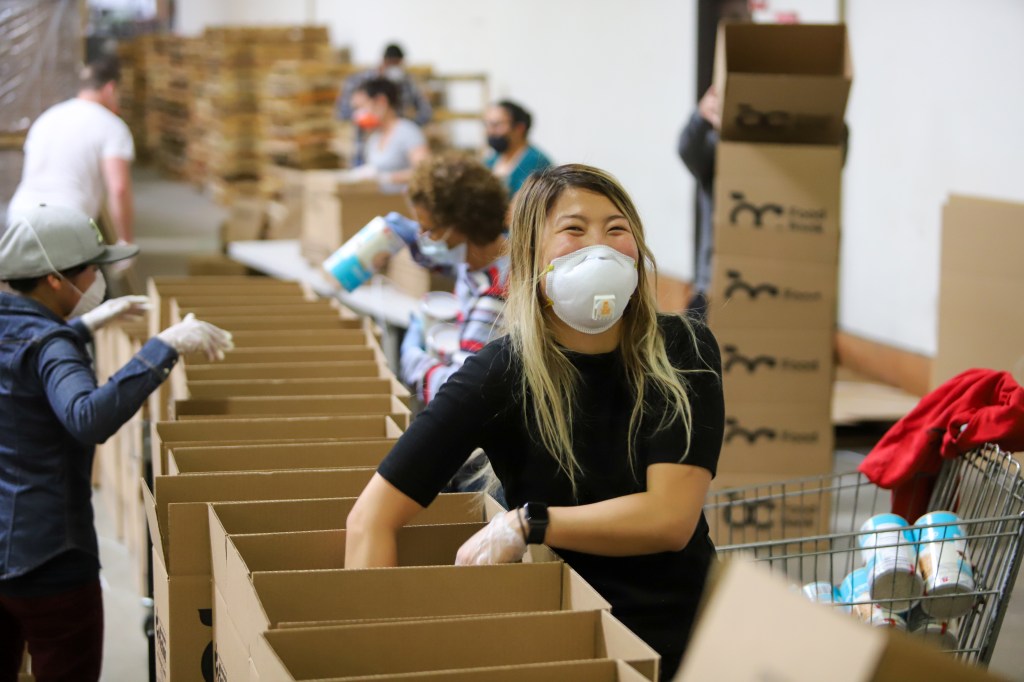 Today, we introduce you to Community Action Partnership of Orange County (CAP OC), which provides resources to low-income residents of Orange County, Calif. that fall into two categories: Immediate Needs (such as food, utility assistance, diapers) and Empowering Communities (such as nutrition education, youth/senior programs, workforce development, financial empowerment).
CAP OC has worked to enhance the quality of life in Orange County since 1965. For more than 55 years, the organization has actively supported individuals and families with food, life skills, resources, community education, and more. Following its vision of generations of healthy communities where poverty ceases to exist, CAP OC walks alongside the people it serves, working at the ground level to connect them with the help they need.
This year, CAP OC is particularly focused on workforce development, equity, investments in human capital, low-income housing, community resiliency, and a new approach in how to move families out of poverty while empowering the communities it serves.
Funds from Yardi will support programs that equip participants with the tools they need to lift themselves out of poverty in two generations.
"We are grateful for this donation from Yardi. We deeply appreciate your support, especially as families are continuing to feel the devasting effects of the economic downturn caused by the pandemic. The work we do could not be accomplished without partners like you," said LaShanda Maze, vice president of philanthropy for the organization.
Major CAP OC accomplishments in the past fiscal year include:
The OC Food Bank distributed 43 million pounds of food—the second-largest amount in the Agency's history, behind only 2020.
The Southwest Community Center served 60,000 hot meals to over 300 participants who are homeless or precariously housed.
The new Success Coaches Program coached 167 senior participants in the Commodity Supplemental Food Program to create SMART goals to improve their lives.
The Diaper Bank program distributed 23 million diapers.
CAP OC supported almost 20,000 participants with utility assistance.
The organization implemented a complete virtual enrollment/assessment and contactless drop off Southern California Edison Energy Savings Assistance program that served over 8,000 families.
CAP OC fulfilled a solar contract, completing certification in installation and design with SunPower and installing solar power in seven homes.
The Housing Navigator program helped permanently house three chronically ill homeless participants.
The Elevate Youth leadership program reached 188 youth.
A new Workforce Development program launched in June, enrolling 92 young adults. By the end of December, 13 were already employed.
Nine participants graduated from the Young Adult Court program and had their felony charge removed from their record.
Fundraising efforts yielded $4.3 million in community support.
Learn more about CAP OC at https://capoc.org/, and find future non-profit profiles at https://www.yardi.com/blog/category/giving.