Chattahoochee Nature Center
By Katrina McDowell on Jun 23, 2023 in Giving
Yardi is committed to supporting the community in every city where our offices are housed. Each year, the company distributes philanthropic aid to organizations selected by its employees.
Let's introduce the Chattahoochee Nature Center (CNC) from Roswell, Georgia, founded in 1976. CNC believes the natural environment should be preserved and protected for future generations by connecting people with nature. CNC provides a safe and welcoming space for community members to connect with nature through education, interpretation, recreation, volunteerism and community events.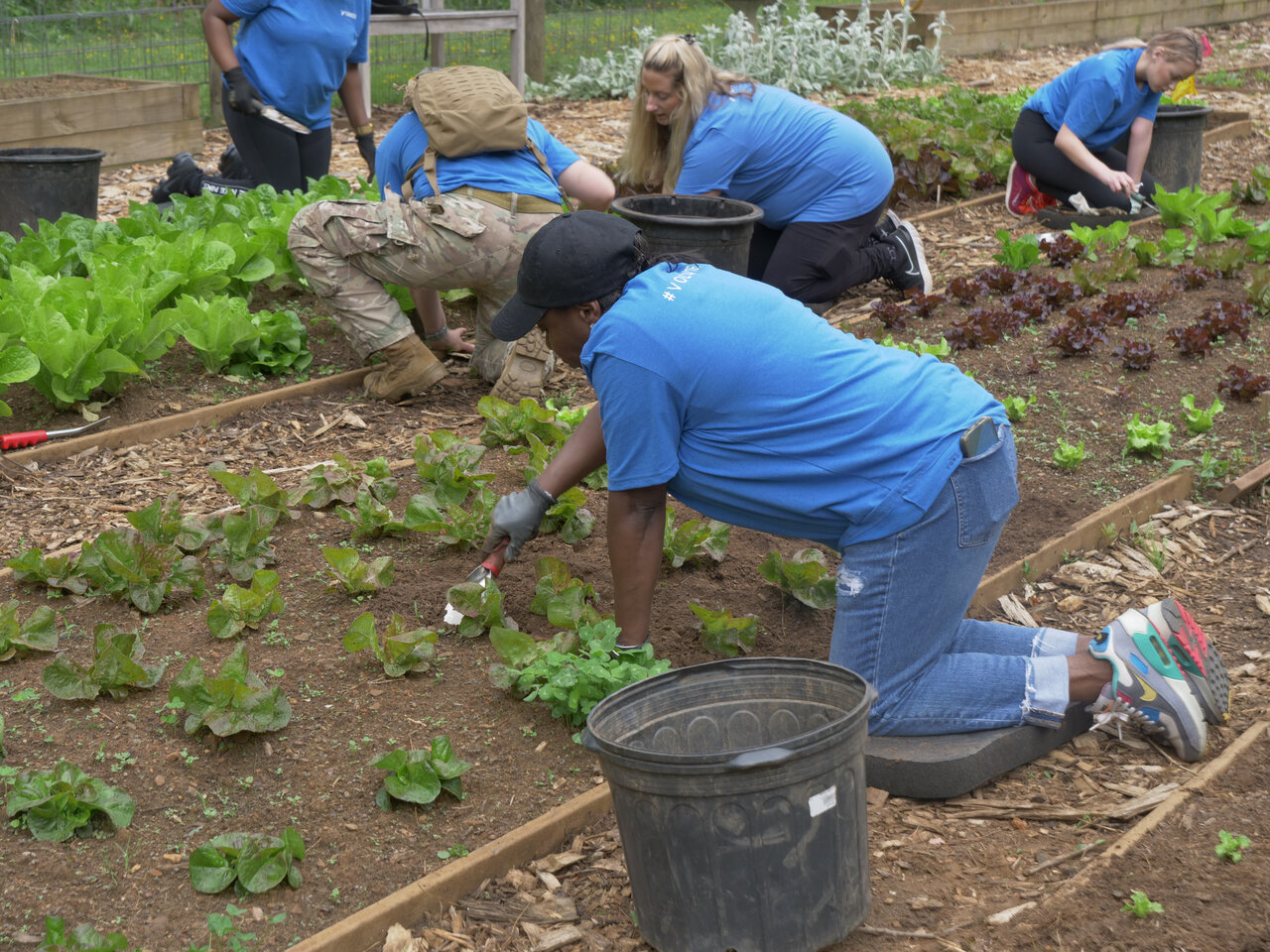 "Environmental education is at the heart of everything we do at CNC. We engage, educate, and inspire visitors, particularly children, in the wonders of nature. As Atlanta's nature destination, we welcome nearly 140,000 visitors annually and provide transformative experiences that inspire an environmentally empowered community," said Kristen Felty, director of development for CNC.
No other venue in the Atlanta area provides direct access to the Chattahoochee River and offers a wide range of education and conservation programming– guided hikes and canoeing to horticulture and wildlife rehabilitation.
With its 50th anniversary approaching, CNC recognizes the need to update infrastructure to sustain its organization for another half-decade. CNC has started to upgrade its IT systems, plan for improvements to the physical buildings, and diversify its workforce, volunteer corps, membership, and visitor base.
"We aim to increase opportunities to interpret the Chattahoochee River and its ecosystems by convening experts, continuing to promote CNC as a strategic resource for the southeast, and expanding recreational opportunities on the river through community partnerships," Felty said.
In addition, CNC plans to expand its adult education offerings and continue to deliver best-in-class environmental education programming for visitors of all ages and abilities.
Funding from Yardi is critical to the operations of CNC since 30 percent of its operating budget originates as contributed income from individuals and organizations. These funds support its efforts to preserve 127 acres along the Chattahoochee River while providing environmental education programs to K-12 students and adults in a safe and welcoming space for wellness and recreation for visitors. Funds also support CNC's work on rehabilitating nearly 700 native Georgia wildlife creatures, conversing native Georgia plants and growing produce for local food banks.
"At CNC, we recognize that our work to preserve and protect the natural environment for future generations is only possible with generous financial support and volunteer assistance from companies like Yardi Atlanta," said Felty. "We are grateful that our organizations and employees share a passion and commitment to the environment and look forward to working together to grow today's and tomorrow's nature enthusiasts.
Educating the minds
CNC's educational programming continues to expand post-pandemic. These programs are proliferating, particularly as further studies illustrate the benefits of children and adults being outdoors. The mounting evidence of climate change has also inspired people to become more environmentally conscious.
Felty shares, "One of our biggest success stories lies in our educational programming, where we maintain partnerships with two of our local school systems, Fulton County Schools Cultural Kaleidoscope Program that serves each of the district's 7,000 second-grade students, and Atlanta Public Schools' Cultural Experience Project (CEP) which provides environmental education field trips to the district's first-grade students."
#TeamYardi Volunteers
In a recent outing, #TeamYardi of the Atlanta office went to Chattahoochee Nature Center and worked in the Unity Garden, where fresh fruits and vegetables are grown from seed, harvested and donated to the North Fulton Community Charities Food Pantry. Nearly 5,000 clients are served by the food pantry annually, and CNC is the largest supplier of fresh produce, donating an average of four tons per year. An extensive network of volunteers and part-time staff members maintains CNC's Unity Garden.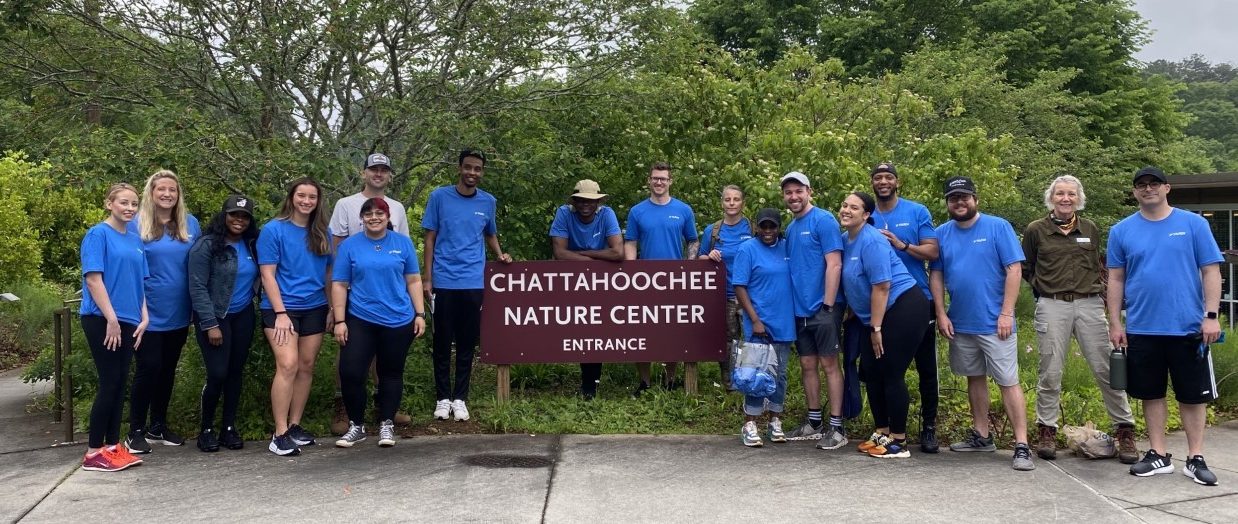 CNC welcomes new corporate or individual volunteers to pitch around the 127-acre campus. Some group volunteer projects include invasive plant removal, habitat restoration and general campus cleanup. Individual volunteers are routinely needed to help at community events, serve as docents or support CNC's horticulture team. To learn more, visit CNC's Volunteer Page or contact [email protected].
CNC has something for everyone. They have three acres of native plant gardens, 100 native Georgia wildlife species, permanent exhibits focused on the surrounding ecosystem and a peaceful and engaging River Boardwalk Trail that allows visitors to observe and interpret the Chattahoochee River ecosystem. CNC also hosts seasonal exhibits, family fun days, 5K and 10K races, adult programs and community events. Visit CNC's Events Page to learn more!
Find future non-profit profiles at https://www.yardi.com/blog/category/giving.