Changing Lives
By Katrina McDowell on Nov 17, 2023 in Giving
Yardi Dubai supports the Al Noor Training Centre for Persons with Disabilities as part of the company's global program of philanthropic support for nonprofits and NGOs.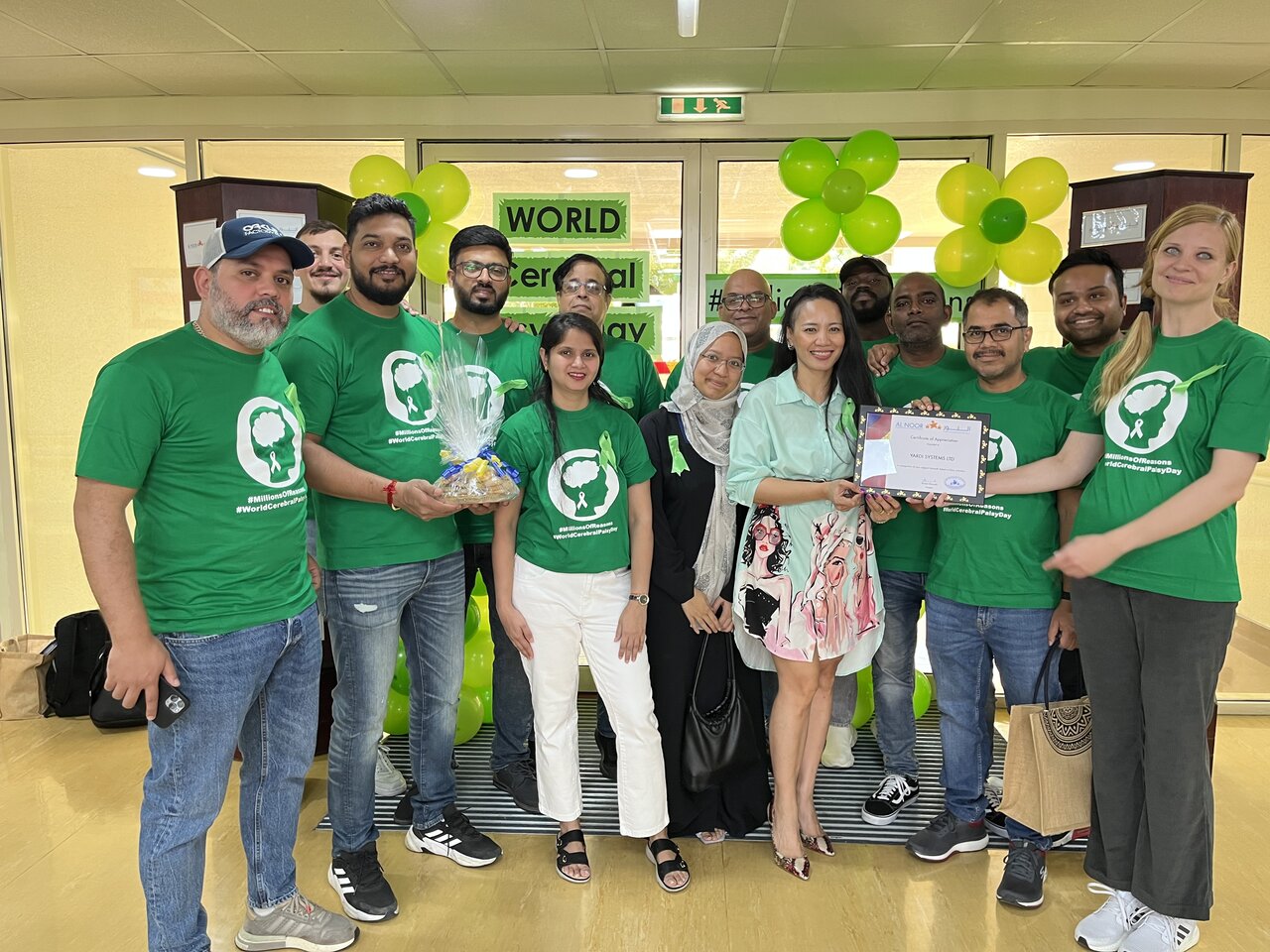 Established in 1981, Al Noor provides special education, care and services to those with neurodivergent challenges such as Down Syndrome, Autism, Cerebral Palsy or a combination of conditions. Among its successes, Al Noor has prepared up to 100 students for work placement in the community.
Al Noor staff have developed a curriculum for students that significantly impacts lives and helps them be independent members of the community. Al Noor plans to establish additional training and services that will enhance and develop the lives of its students.
"We wish to work closely with corporations like Yardi .. to partner with us on our various projects," said Apple Castaneda, senior sustainability and community relations executive for Al Noor.
Al Noor charges subsidized fees to parents or, in some cases, the total tuition fees for parents who cannot afford to pay the fees. They have a no-rejection policy.
"We do a holistic approach to giving our students the maximum quality of training and education to maximize their potential," said Castaneda.
Funding from Yardi helps Al Noor obtain resources through financial support, ensuring the organization can maximize potential care to students. Yardi has consistently provided sustainable financial contributions to the center, enabling the organization to expand its educational programs for children with determination. This has enhanced individuals' learning experience and skill development under Al Noor's care.
"The Centre is very thankful for the continued support of Yardi, as it is helping us fulfill our mission of giving an equal opportunity to our students of determination and being out there in the community," shared Castaneda.
#TeamYardi and Celebrating World Cerebral Palsy Day
Yardi employees actively engage through volunteer programs and activities, fostering a deeper connection between the team and the Al Noor community. They recently came together to raise awareness and celebrate the incredible children with determination at Al Noor for World Cerebral Palsy Day.
"As a community, we must support and empower these amazing kids. We will continue to break down barriers and create an inclusive world where every child can thrive," shared Oksana Goliak, office manager of the Middle East.
Over the years, Yardi Dubai has significantly impacted Al Noor's mission,contributing to the development and well-being of individuals with determination. Yardi Dubai has volunteered time and expertise, fostering a collaborative environment to empower Al Noor's programs.
Aditya Shah, senior director of Yardi Dubai office, shares, "Yardi Dubai takes great pride in our commitment to philanthropy, particularly our partnership with Al Noor, a cause close to our hearts. Our engagement extends beyond financial contributions, involving participation in various community initiatives. Our commitment goes beyond charity; it's about creating lasting change. By aligning with Al Noor's values, we aim to uplift and empower the community, making a positive and sustainable impact on the lives of those we serve."
Shah joined Yardi in 2005 and then moved to Dubai in January 2013, a remarkable journey for him with tremendous achievements.
"The growth and accomplishment of Yardi has exceeded expectations," said Shah. "The company's dedication to innovation, client satisfaction, and community engagement has propelled us to new heights. It's a testament to the collective efforts and forward-thinking approach of everyone at Yardi. We continue to build a brighter, more inclusive future, reflecting Yardi's dedication to social responsibility."
Volunteer Opportunities
For now, the only volunteer opportunities are during Al Noor events. The next major event is the Al Noor Family Funfair 2024 in February.
Find future non-profit profiles at https://www.yardi.com/blog/category/giving.