Aid for Refugees
By Leah Etling on Mar 24, 2022 in Giving, Global
Yardi will contribute $1 million to the relief efforts of non-profit humanitarian aid organizations working to assist and support Ukrainian nationals displaced by the war between Russia and Ukraine.
"We are heartbroken to see the events happening in Ukraine, and as we hope for swift peace, we will be doing everything we can to help our neighbors," said Bianca Geomolean, director of human resources at Yardi Romania.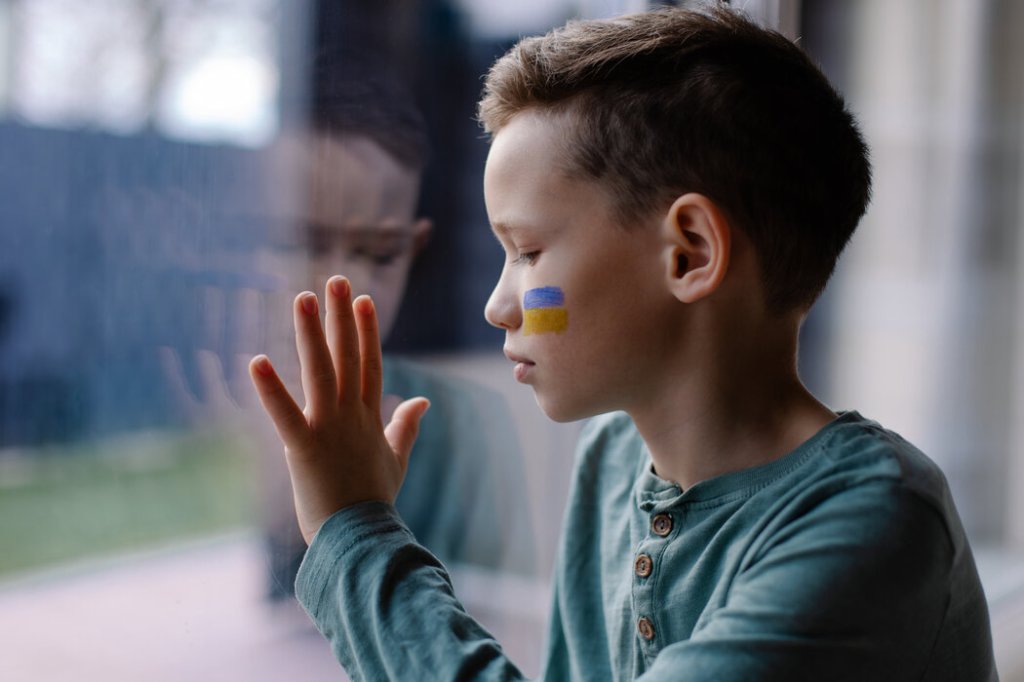 The United Nations estimates that over 3.7 million people have left the country because of the conflict, and up to 10 million are displaced within Ukraine. Many evacuees are attempting to reach neighboring countries, including Poland, Romania, Hungary and others. The United States announced today it would accept 100,000 refugees.
Funds donated by Yardi will be distributed between the following organizations: UNICEF, the Romanian Red Cross, Direct Relief, ShelterBox, and five NGOs that are based in Romania: Fundația Regală Margareta a României, Dăruiește Viață, CERT Transilvania, Beard Brothers, and O Masă Caldă.
"One of Yardi's core values is to take care of the communities where our teams live and work. This time, this extends beyond the borders of our country," Geomolean said. "We stand by Ukraine and its people, we stand with humanity, with freedom and with peace. We wish that our contribution will bring relief and a bit of hope to those in desperate need of it. Together, we are #EnergizedForGood!"
UNICEF focuses on vulnerable refugees
In Romania, UNICEF is supporting the Romanian Government, local authorities, UN agencies and non-government organizations to monitor the inflow of Ukrainian refugees and offer immediate support for urgent needs.
UNICEF's response focuses on establishing and operationalizing Blue Dots at the border crossings. Blue Dot locations are dedicated refugee children and family support hubs. They represent an integrated model that will provide support for the most immediate needs of children and women.
Blue Dots will offer integrated services in child friendly spaces with a focus on the most vulnerable refugees, as well as assistance with family reunification and communication, information/advice desks, dedicated mother and child areas, psychosocial aid, hygiene, first aid and more. Blankets, warm clothing, health and recreational kits along with hygiene products and baby food will be available in Blue Dots as well.
"UNICEF is working day and night to scale-up support for children and women affected by the escalating conflict. There are already three Blue Dots functional at Sighetu Marmatiei, Siret and Isaccea providing support to those crossing the border to Romania. Other Blue Dots will be operationalized in the following days," said Pieter Bult, UNICEF Representative to Romania.
UNICEF in Romania has launched an online appeal to raise funds for children's needs affected by conflict in Ukraine. Personal donations can be made here. A portal for corporate donations is also available.
ShelterBox sends humanitarian supplies
ShelterBox, another organization Yardi has previously supported, is working on three projects – two within Ukraine and one to support refugees fleeing to neighboring countries.
ShelterBox USA President Kerri Murray recently traveled to Poland's border with Ukraine and met with refugees.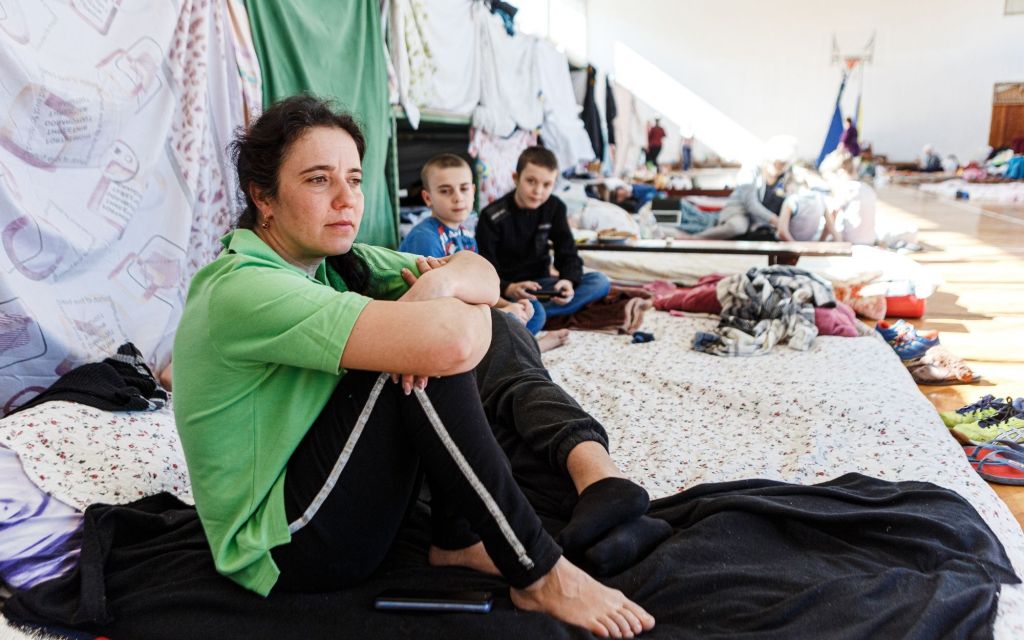 "ShelterBox USA is deeply grateful for Yardi's contribution," Murray said. "This charitable support will enable us to deliver critical relief supplies to Ukrainians who need them most. When I was working in Poland on the Ukraine border, I met with women and children who had to travel for days by foot, bus, and train flee the violence, many of whom had to leave members of their family behind to fight. Yardi's support is critical to helping us provide essential aid to those families."
"Yardi values our long-term partnership with ShelterBox, a fellow Santa Barbara organization with a strong commitment and proven track record for assistance in disaster relief around the world," said Arnie Brier, Yardi senior vice president. "We are reassured to see ShelterBox involved in supporting Ukrainian refugees during this devastating crisis."
ShelterBox provides humanitarian aid in the form of family-sized tents and essential tools to start repairing and rebuilding homes. The organization's kits and boxes are tailored to each response, frequently items such as cooking sets, solar lights, blankets, water filters, and activity sets for children.
It is currently undertaking a major response to the crisis in Ukraine, working around the clock to set up programs for refugees as well as those displaced within Ukraine. It will include sending thousands of mattresses to "collective centers" like schools, churches, and sports centers, as well as thermal blankets, hygiene kits, solar lights, and water carriers. It has responded in Ukraine twice previously, in 2003 and 2008, and has experience in protracted conflict zones, including 10 years of work in Syria.
Direct Relief contributes medical aid
Yardi has often contributed to Direct Relief in support of domestic and international crises. Like Yardi, the international aid organization is headquartered in Santa Barbara, Calif.
"Direct Relief is grateful to Yardi for its generous commitment to help people impacted by the ongoing crisis in Ukraine. Support has come to Direct Relief from around the world to further enable the mobilization and delivery of medicines and emergency medical supplies into Ukraine, but receiving this generosity from Yardi – which is headquartered less than a mile from Direct Relief's global distribution center – brings with it profound appreciation," said Heather Bennett, Direct Relief's vice president of partnerships and philanthropy.
As of today, Direct Relief has deployed more than 48 tons of medical aid to Ukraine since the war began.
"Direct Relief was created out of the ashes of WWII by Europeans who fled. It's stunning and sad that humanitarian assistance is needed again in the same neighborhood, but it's definitely consistent with our organization's roots, initial focus, and longstanding mission," said Thomas Tighe, President and CEO of Direct Relief.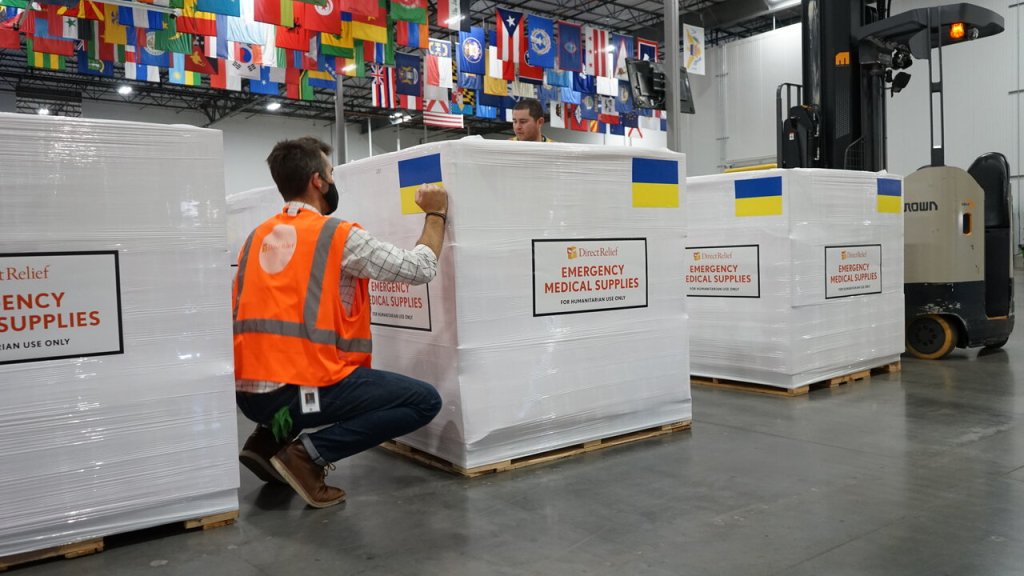 Direct Relief is working with Ukraine's Ministry of Health and other groups in the region to provide requested medical aid—from oxygen concentrators to critical care medicines—while preparing to offer longer-term aid to people displaced or affected by the war. An 777 cargo airlift is planned in the coming days, which will deliver 76 more tons of medical aid including a field hospital, medications for chronic conditions, Covid-19 treatment therapies, emergency medical backpacks, oxygen concentrators, and wound care items.
Direct Relief is also working with the manufacturers of essential medical products to facilitate donations to assist Ukrainians affected by conflict, whether they are still in the country or have fled to one of the neighboring nations receiving refugees.
Learn more about Direct Relief's response efforts.
Red Cross responds in Ukraine and surrounding countries
In response to the humanitarian crisis, the Romanian Red Cross, a member of the International Red Cross and Red Crescent, has delivered aid to the civilians arriving in Romania but also to those in need in Ukraine, according to media reports.
Since Feb. 27, the Red Cross has delivered several aid transports, including food, medicines, medical supplies, blankets, hygiene products, water, and electrical generators to Cernăuţi/Chernivtsi and Ivano-Frankivsk in Ukraine and to the Ukrainian side of the Siret border crossing.
Learn more about Yardi's corporate philanthropic efforts worldwide.