Achievement Centers for Children
By Katrina McDowell on Oct 26, 2023 in Giving
Today, we introduce Achievement Centers for Children (ACC), founded in 1940 in Highland Hills, Ohio, with a mission to empower children and adults with disabilities to achieve their most tremendous potential through holistic and family-focused services.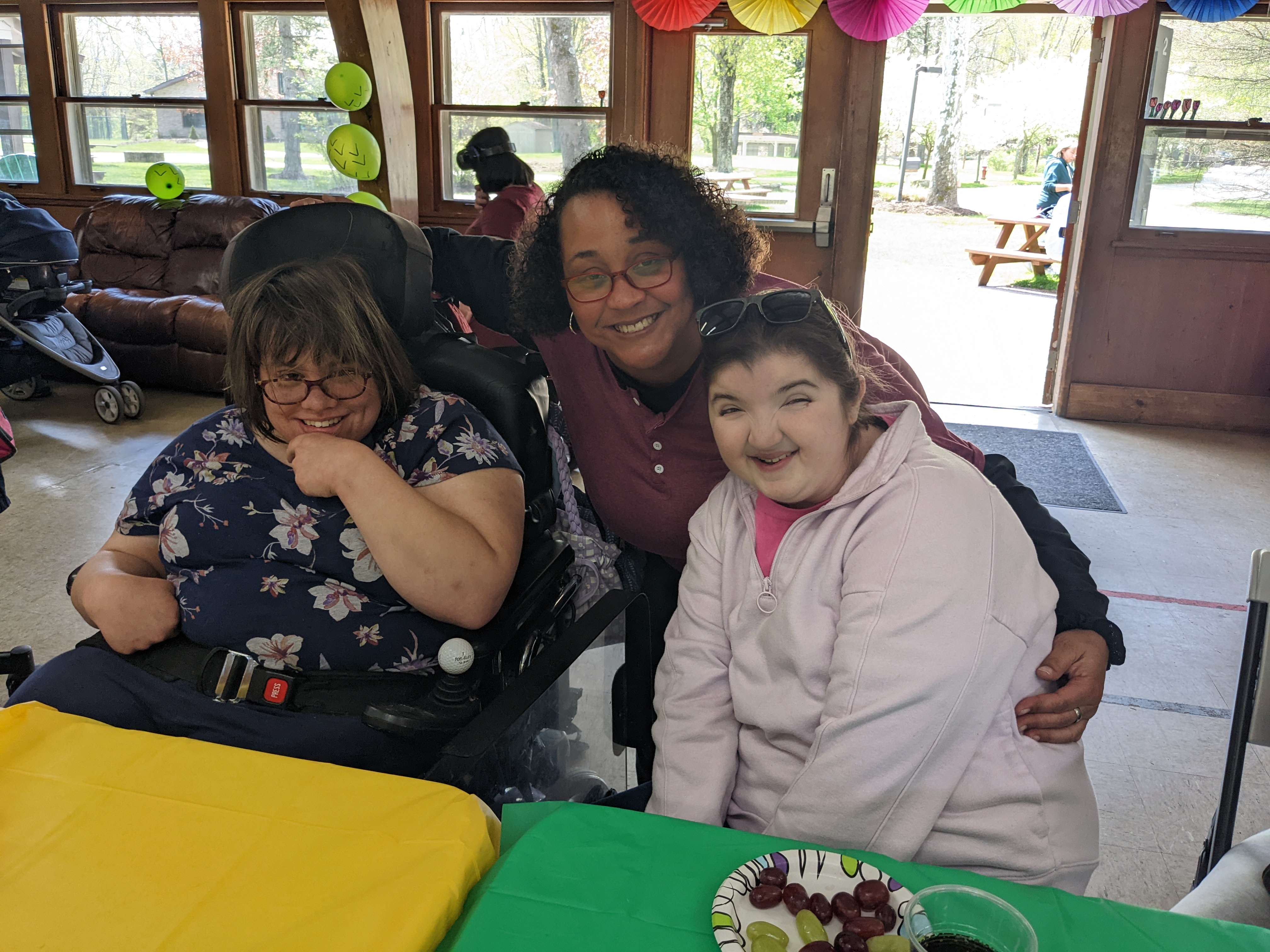 For 83 years, this organization has recognized the importance of recreation for children and adults with diverse abilities. In addition to recreation, they offer a wide range of services to individuals with disabilities and their families in three locations across Northeast Ohio. These locations provide the following services:
Educational services, including autism schools at two sites.
Family support and advocacy services, including home-based and early intervention services.
Therapy services inclusive of physical and mental health
Adult services through its day program at Camp Cheerful (circa 1947).
All services are eligible to anyone regardless of the ability to pay. Over the years, ACC has adapted its work to meet the changing needs of the children and families they serve. The staff is committed to offering campers and athletes new recreational and sporting opportunities to enrich their lives and increase how they can participate via new adaptive equipment or techniques to improve access to a broader range of recreational experiences. Outdoor summer programs encourage children and adults to develop their confidence, independence and self-esteem in a beautiful setting within the Cleveland Metroparks.
"Each year, hundreds of dedicated volunteers provide support, encouragement, and friendship to more than 600 children and adults who enjoy our recreation and sports programs – from day camp to therapeutic horsemanship to adapted sports," says Susan Christopher, director of marketing and communications at ACC.
ACC strives to be consistent for its clients and families. They seek to make their experiences positive and reliable in a world of barriers and irregularity. With the population growing and resources dwindling, especially for low-income families, ACC positions itself to serve the growing families seeking services with a strategic plan they started in August 2022. This three-year roadmap is hope for goals securing the future:
Provide sustainable, exceptional and equitable services for children and adults with disabilities and their families.
Establish and maintain strong partnerships and alliances that support organizational success and achieve broader systemic change for the health of the community and organization.
Maintain a robust infrastructure that fosters a culture of inclusivity, anti-racism, innovation and trust.
Funding from Yardi supports the programs and services ACC provides to children and adults with disabilities in Northeast Ohio, including recreational activities at Camp Cheerful. Philanthropic funds are directed to cover gaps in ACC's budget, as the cost of providing these services is high, reimbursement from third-party payers is minimal, and they do not ask low-income families to pay more than they can for services. Funds are also used to improve sites, directed to maintaining accessibility for all and working to meet and exceed ADA requirements, which can be incredibly challenging in a natural setting like the camp.
"Staff, volunteers, and families of Achievement Centers were thrilled to receive this gift from Yardi – it's through the generosity of individuals and companies such as Yardi that enables our organization to continue to provide robust services to children and families more than 80 years after we were established," shares Christopher.
Camp Cheerful
Children and adults enjoy traditional camp activities at Camp Cheerful, including swimming, canoeing, horsemanship, arts & crafts, and nature.
"We offer adapted riding sessions in our Therapeutic Horsemanship program and the opportunity for athletes of all abilities to play year-round sports in our Adapted Sports program," said Christopher.
Watch the video of Julia's story, her therapeutic horsemanship achievements, and footage of the adapted soccer and the kids in action with their volunteer leaders.
Volunteer Opportunities
ACC relies on corporate groups to help them with upkeep at its three properties, especially the beautiful 52-acre Camp Cheerful campus. Spend a day or a half helping with grounds upkeep and building maintenance projects. Those interested in learning more, please get in touch with Meredith Demczyk at [email protected] or (440) 238-6200 ext. 246.
ACC's Adaptive Sports and Therapeutic Horsemanship year-round programs also rely on the help of volunteers. Volunteers can volunteer for one game or an entire season of a particular sport. To learn more, reach out to Ryan Holesko at [email protected]. Therapeutic Horsemanship volunteers help with everything from caring for the horses to assisting during adapted riding sessions. To learn more about this program, contact Hannah Hayes at [email protected].
"Unsolicited gifts such as yours are especially meaningful, as they demonstrate that our work is recognized outside our immediate community. We are so grateful for your support and count you among our important mission champions," shares Christopher.
Find future non-profit profiles at https://www.yardi.com/blog/category/giving.