The Metaverse
By Katrina McDowell on Mar 30, 2023 in Technology
Is the virtual real estate market the new frontier thanks to the metaverse? Investors are now looking at metaverse real estate, an online platform where people can buy, sell, and lease virtual property, according to recent article in the New York Times.
A general contractor and NFT (nonfungible token) collector, Gabe Sierra, in Miami, offered his latest creation, an 11,000-square-foot mansion, but to spice up the deal, he provided the exact twin home in the metaverse. The property hits the auction block this month, and Sierra is hoping for a sale price of around $10 million.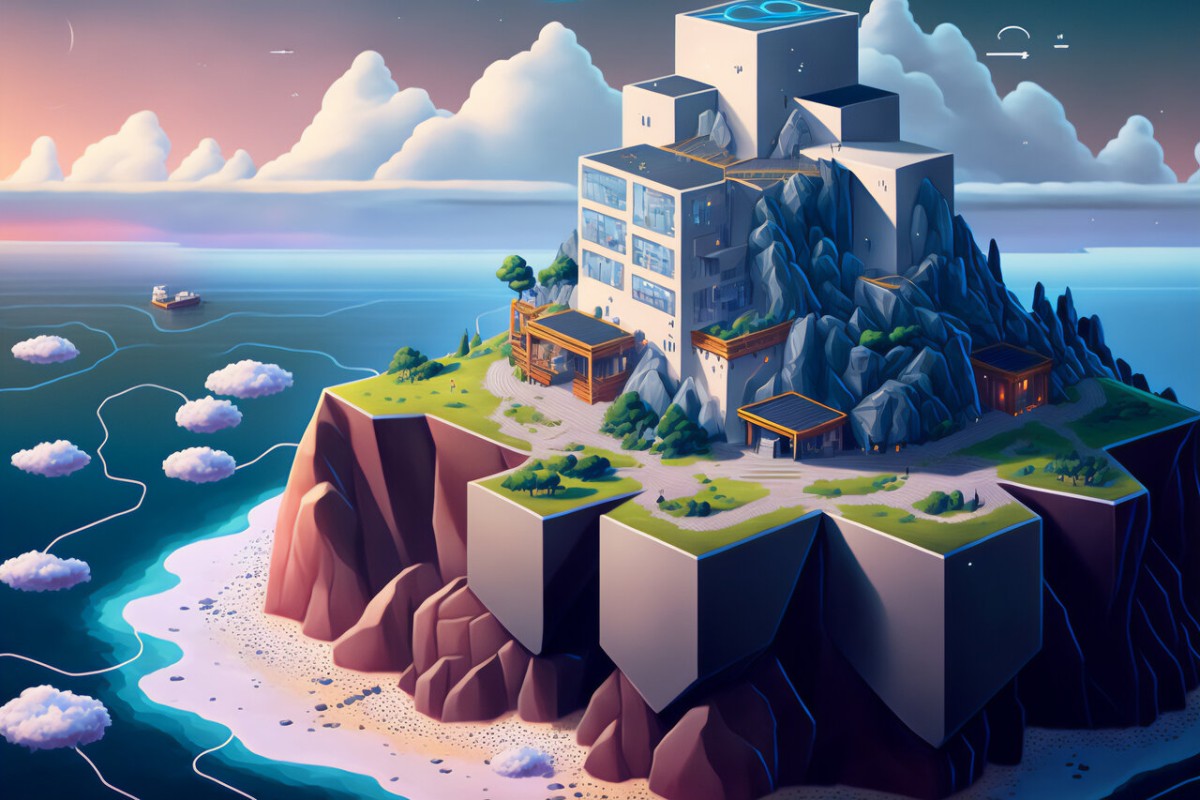 "It's a project that blends the line between physical and digital to the furthest extent that I could go on a residential home," said Sierra. "It pairs a real-world build and expands on it in the digital space. It will make much more sense as these technologies get more immersive."
Financial transactions in the metaverse are handled in cryptocurrency and powered by the blockchain, a digital distributed public ledger that eliminates the need for a third party like a bank. According to Technavio, the metaverse real estate market is expected to grow by $5.37 billion by 2026.
In the Sandbox, one of the most popular metaverse worlds, much of the virtual land has been purchased by global corporations like Adidas, which is there to sell products. The total land value in The Sandbox was estimated to be $167 million last year. While a parcel is sold for about $400, there is a secondary market where prices can be many times that. Proximity to land owned by celebrities and big-name brands drives up prices. One buyer paid $450,000 to become Snoop Dogg's neighbor in "Snoopverse."
"Land is becoming the infrastructure of the metaverse," said Sebastien Borget, co-founder of the Sandbox, in the Times story. "In this ecosystem, there are actors that are developing and offering services for people to find the right land, buy the right land and understand the value of that land."
The metaverse land sales have climbed into the seven figures.
In the metaverse, other companies are having their own spin on virtual real estate. For example, Everyrealm is a metaverse technology and infrastructure company partnered with artists to create a futuristic collection of digital homes with dreamlike floating spheres. These homes anticipate being sold at about $75,000. In addition, buyers will receive a certificate of authenticity and 3-D models of their home and then be able to place it on a plot of land in their chosen virtual world.
Some online companies present a digital earth map, allowing buyers to purchase places or coordinates with sentimental or historical value, like Upland. T.J. Brisbois, 37, a real estate investor in Detroit, owns about a dozen land parcels in Motor City, Upland, but not on IRL. He buys them, marks them up, and resells them. He estimates he's made a 10 percent return on investment since he started in 2022.
"I didn't really get it until I got into it, and I was willing to put in a few real-world dollars," Brisbois told the Times. "It's important for people that are in real estate, because there's a real opportunity here."
Buyers concerned about real estate taxes on virtual real estate can breathe easy, said Mike O'Brien, who heads up the Web3 and Digital Assets team at Ernst & Young. Though tax law on virtual real estate is evolving, "we have yet to see property taxes on real estate that a government would issue." O'Brien is the owner of digital real estate, Superworld, which is another digital earth map.
Some home builders are dipping into the metaverse and using their model homes for potential buyers that can enter, explore, and toy with customization options. Since 2020, virtual walk-through options have increased. The metaverse is now an extension of that, providing enhanced digital tools.
The metaverse presents the real estate industry in a whole new light. So far, it has been highly successful, but as with anything new, time will tell its true practicality.