Tech Trends + Innovations
By Erica Rascón on Jan 10, 2022 in Technology
Technology has permanently changed how consumers search for, tour, rent, buy and sell real estate. Check out which established proptech tools get a fresh twist this year, and which innovations bring greater conveniences to the industry.
Multiple tour options are no longer optional
Today's prospects expect multiple ways to view a property. Technology plays a huge role in the ability to offer multiple convenient tour options.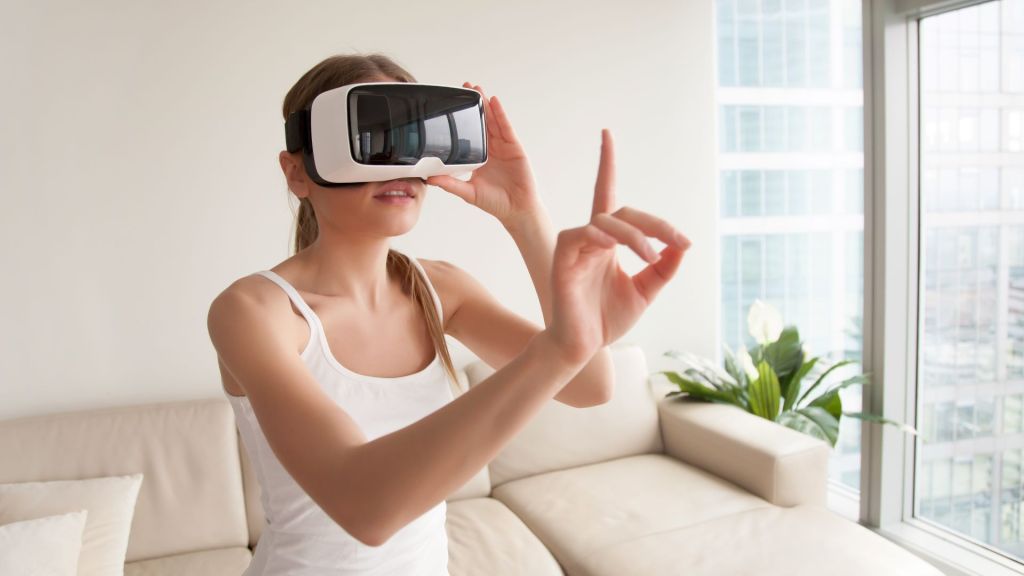 For most renters, the search begins online. A survey reveals that "renters are becoming so comfortable with renting digitally, that 72% say they would rent an apartment without ever seeing the property in person if a 3D virtual tour was offered."
In stead of stagnant photos, 3D self-guided tours use special software to give online viewers a 360 tour of every space in the property. While the majority of renters may sign a lease at this point, for many, this option acts as a filter. It helps prospects identify which units they want to further investigate.
Live virtual tours allow prospects to remotely attend a walk-through lead by an agent. This gives prospects an opportunity to ask clarifying questions about the unit, property and neighborhood. The engagement gives the agent a chance to build a relationship with the prospect.
Not all prospects want the guidance of an agent. For self-guided tours, prospects use online scheduling software like RentCafe Self-Guided Tours to book a tour. After a quick yet secure verification process on their mobile phones, prospects access the unit. They complete the tour at their own pace, unassisted by an agent.
Multiple tour options give forward-thinking property managers an advantage over less tech-savvy competition.
Digital twins have joined the chat
Want to get ahead of the tech curve and offer your prospects something truly unique? Digital twins have a growing presence in real estate. A digital twin is software that uses real world data to create simulations that predict how a unit or building could perform.
The technology empowers prospects with a better understanding of a property: its environmental efficiency, typical cost of utility bills, and the scope of resilience against natural disasters to name a few.
Properties that offer special structural features now have a way to demonstrate those advantages.
Bitcoin establishes itself among flexible payment options
Online payment options have included ACH and debit / credit cards. More recently, text and voice command payments entered the real estate scene. Now, real estate professionals are also integrating cryptocurrency and blockchain-supported contracts.
Bitcoin, the most popular cryptocurrency, began disrupting real estate transactions en masse in 2013. Since then, its popularity and legitimacy has steadily grown. Blockchain, the supporting database, offers secure, anonymous and accurate transactions from start to finish.
Real estate firms interested in optimal efficiency and seamless international transactions may consider cryptocurrency with blockchain-supported transactions.
Chatbots with machine learning improve responsiveness
Responsiveness will make or break a relationship with consumers. Chatbots can answer inquiries 24/7/365 without inconveniencing human agents.
Chatbots with machine learning, like RentCafe Chat IQ, will offer a noticeable difference in customer service. These AI-supported bots "learn" with experience, adapting to the nuances of human vernacular to improve future interactions.
With chatbots, property managers can offer stellar customer service at any time of day.
Staff leans into automated ads
Software can automatically transform ILS listing into detail-specific ads. If needed, staff can adjust parameters to hone in on key audiences. For each automated ad campaign, staff receives data on views, clicks and demographics, allowing tweaks throughout the process.
Automated ads reduce manual labor while improving ad spend control and ROI.
Tech for the win
Tech is a powerful ally for any growing real estate business. Technology improves staff efficiency and reduces menial task loads. The same products serve as differentiators that offer sought-after conveniences to consumers.
Seeking a tech partner to help your business grow? Join a webinar to discover a suite of multifamily tech tools to support your success.