Solar Upgrades
By Yardi Blog Staff on Jun 4, 2015 in Technology
As green features become more and more important both from an environmental point of view, as well as a tool to increase occup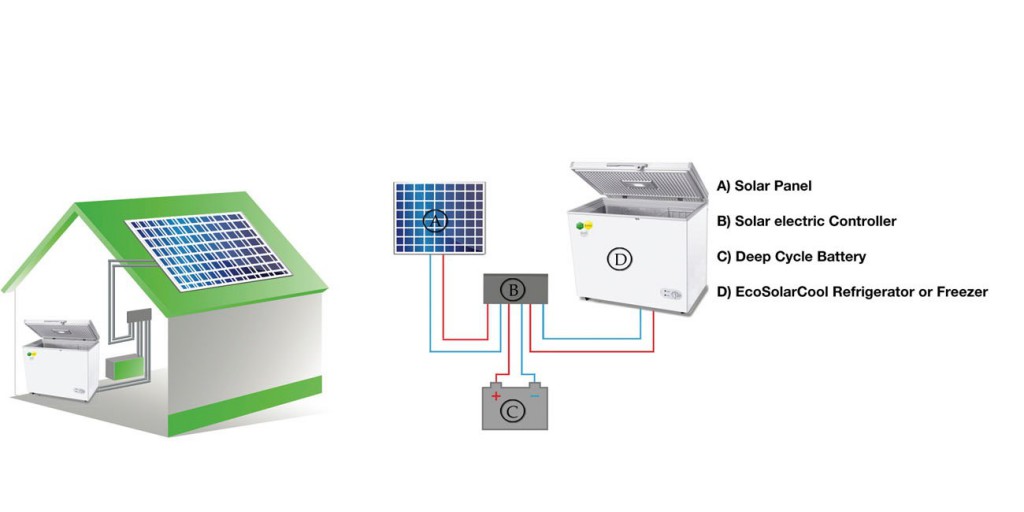 ancy and attract eco-conscious renters, the pressure is on for apartment owners. While many green upgrades do come with a high price tag, plenty of green upgrades can be achieved at relatively low cost and plentiful gains down the line. We explore the easiest solar-powered green solution that you can introduce into your apartment communities right now.
As no BBQ is complete without an ice-cold beer, especially on a hot summer day, the community kitchen area surely needs a solar fridge or freezer, to keep in line with your community's solar-powered green practices.
If the previous suggestion seem like too much of a hassle, start with the easiest solar solution and up your green game by switch to zero-emission lighting? This can seamlessly be achieved with outdoor solar lighting. Whatever your outdoor lighting needs are, solar-powered lights have you covered. Whether you're in need of simple walking path lights, flood lights, motion sensor security lights or holiday/party lights for your outdoor amenity area, you can easily find them in solar-powered versions. Installation usually takes no special skills. In fact, some are as simple peel and stick. While most solar-powered outdoor lights have a higher purchase price than traditional battery or grid-powered ones, they save you big bucks down the line by functioning on free sunlight.
Another simple solar upgrade can be made in the pest-control If your units feature balconies or patios or you have extensive outdoor amenities a neat green feature you can implement is outdoor solar bug zappers. In fact, you can hit two birds with one stone (or, well, mosquitos) and install garden lights that double as bug zappers. This way not only do you get free outdoor lighting, but you can cut down on harsh pest-control chemicals. Snake and mole repellers also come in solar-powered version.
Which of these solar solutions do you already have? Which would you be interested in introducing to your apartment communities? Drop us a comment below.