Snapdragon 835
By Anca Gagiuc on Apr 26, 2017 in Technology
Back in November, Qualcomm was announcing the Snapdragon 835, a brand-new top-end, tiny chip that will be the heart of the most powerful smartphones to be launch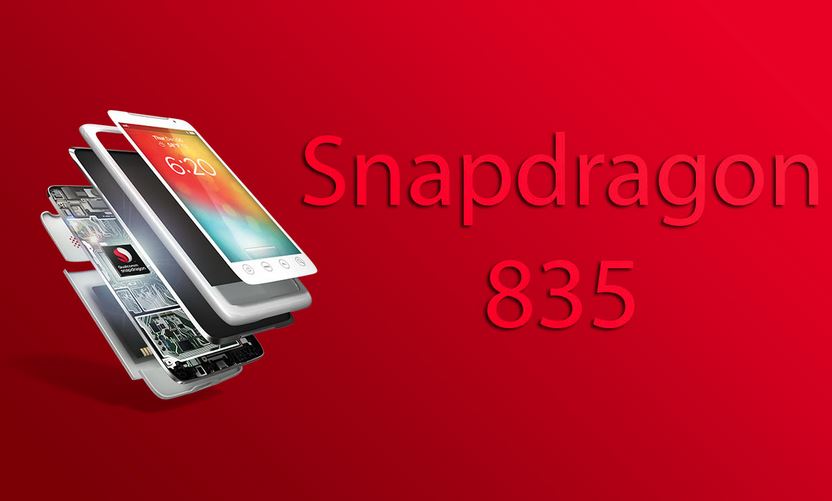 ed this year. Its arrival will replace the Snapdragon 821 as the company's flagship chip.
The 835 is Qualcomm's first 10nm chip. Let's just sit here for a moment and understand what it means. A chip incorporates a circuit and transistors. Think about the transistors as of tiny electronic switches that allow computer systems to get things done. The more transistors you have, the more things you can get done simultaneously.
In short, the more transistors you have on a chip, the more powerful the chip is. 10nm reflects a physical distance, but it is a hard size to imagine—1,000 times smaller than a strand of hair or about the size of a few dozen water molecules. What this distance describes is called in technical terms "device half-pitch" and it stands for the distance between a feature on one transistor and the same feature on the transistor next to it. In other words, it describes how far apart the transistors are, or how densely they are packed together. In addition, the device is 35 percent smaller and uses 25 percent less power than previous designs.
Currently, Samsung and Taiwan's TSMC are able to manufacture 10nm chips, but it is becoming increasingly difficult to keep packing transistors more densely.
Rumors say that the Samsung Galaxy S8 and Microsoft Surface Phone will carry the chip. LG G6, HTC 11 and OnePlus 4 might house it too. However, since Samsung also produces its own processors, the Exynos series, chances are that at least some of their S8 units will feature Samsung's own custom-built Exynos chips.
Qualcomm confirmed that the Snapdragon 835 will use the company's own Kryo 280 processors, with eight cores laid out in ARM's big.LITTLE configuration. This means that four of the cores will be high-power, low-efficiency cores that perform harder tasks, and the other four will be low-power, high-efficiency cores that handle more basic processing. The same setup was used in the Snapdragon 810 in 2015 and has similarities with Apple's latest quad-core A10 Fusion chip.
The SoC will come equipped with Qualcomm's Adreno 540 GPU which, the company's claims, will be delivering up to 25 percent faster graphics and 60x more display colors compared to previous designs. The chip will also feature the X16 LTE modem, which is said to support Cat.16 LTE speeds, or fiber-like download speeds. To put this into perspective, downloading a 4K movie or around 100GB would take roughly 13 minutes. A Blu-ray movie, which averages at around 20GB, would take less than 3 minutes.
Another announced specification is the Quick Chage 4.0—fully compatible with USB Type -C industry standards, the technology can charge 20 percent faster than the previous version and comes with protections against overcharging. In the company's words "5 hours of use from just 5 minutes of charging." In fact, Qualcomm claims that the 835 has a 50 percent power reduction compared to the Snapdragon 801, due to the 10nm fabrication technology.
Outside of Apple devices, Qualcomm's Snapdragon line has been leading the premium smartphone world and the new 835 will most likely continue that trend. It will be interesting to see how the company evolves in devices that aren't smartphones.