Home, Smart Home
By Geneva Ives on Nov 10, 2021 in Technology
Smart home technology is expanding rapidly. Renters want smart home amenities for security and convenience. Property managers are interested in its easy and productive operational management. Smart home technology is also used for risk mitigation and real-time insights to improve buildings' sustainability as well as property managers' understanding of their properties' processes.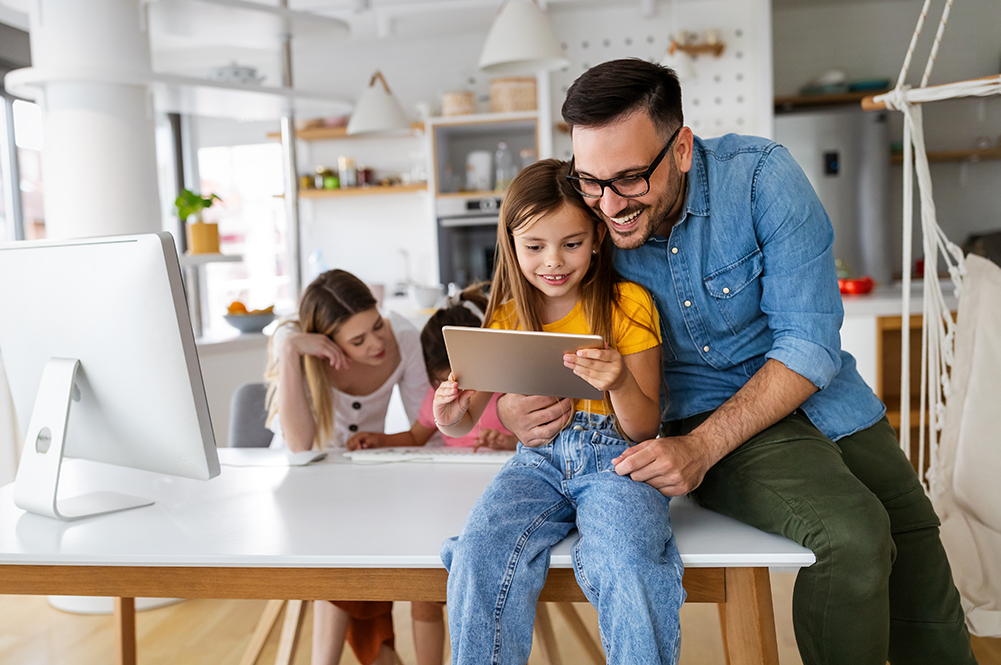 RentCafe Home IQ is Yardi's smart apartment solution for the multifamily industry. It allows for increased revenue opportunity and resident retention by offering advanced technology features and experiences. Home IQ deploys and manages a fleet of connected devices without installing custom or third-party software, making it easy to add convenience, streamline operations and manage risk.
With new technology comes fresh considerations and questions. Here to help is Vice President Greg Smith. He's been with Yardi more than 20 years and has been instrumental in the development of Home IQ. Below he shares a little insight into the smart home market, why we made Home IQ and how it compares to other products for multifamily.
What is the current state of the smart home market?
Smith: Smart home is hopping! And it's not just for the techies out there. We've seen that renters are beginning to look for it and, in some asset classes, expect it. The good news is that smart home tech has as many (or more) benefits for the property owner and operator as it does the resident.
Why is Yardi getting involved?
Smith: Smart home tech is a natural expansion for Yardi. It's easy to think of smart home as just a resident function, but the reality is that it can be a huge efficiency gain for the owners and operators. Yardi is always working on solutions to help our clients improve asset revenue and decrease risk, and smart home tech fits the bill. We wanted to market a stable, reliable option so our clients could partner with a company that they know and trust.
How does Home IQ compare to other smart home technology systems? What sets it apart?
Smith: Home IQ is a seamless system that works with clients' existing property management platform to create an optimal experience for both property staff and residents.
The Yardi database already knows what's happening with the unit — when a resident is moving in or out, when there is a tour scheduled, when there are service requests. By connecting Voyager and our CRM platform with our own in-unit smart home system, actions in the Yardi database translate to actions with the smart devices in real time. When smart devices detect problems, like a leak, Home IQ creates a work order and notifies the maintenance supervisor or the resident automatically. With everything in real time, there is no data exchange to rely on and there's one platform to use.
Another benefit is that residents access the smart home tech through the RENTCafé resident app that they already use, so there's no need to overload your residents with extra apps.
Is the cost of smart home technology justifiable? What is the outlook on ROI?
Smith: There's great news on this front. Not only do property managers get to save time and money by using digital keys (think: no key tracking and lock exchanging), but they also save energy by resetting thermostats on vacant units and prevent water damage by getting instant notifications of leaks. Those changes can stack up to a significant NOI increase.
Excitingly, renters are willing to pay extra for the technology. In some markets, we've seen rent lifts over $50.
Why is centralized software a winning strategy for smart home?
Smith: At this point, it's inevitable that renters and property staff will come to rely on smart tech. Ten years from now it will be ubiquitous and part of the regular landscape of multifamily.
Using a single system like Yardi where smart home, touring, leasing and day-to-day management of the units is all provided by one company prevents the headaches that come with multiple integrations, providers and access points. A centralized system improves reliability, providing teams with the tools they need to excel and renters with a better customer experience.
We'd like to thank Greg Smith again for his insight and participation. For more information about Home IQ, view the brochure or product page.