Senior Living Priorities
By Joel Nelson on Jan 21, 2021 in Technology
Senior living community operators spent much of 2020 working to stabilize their operating environments. Technology has played a major role in that adaptation.
"The need to have technology access in senior living has jumped up a level, and it will stay there," Laurie Orlov, founder of Aging in Place Technology Watch, told Senior Housing News. Zoom meetings, virtual tours, video chats and other capabilities that maximize safe interaction are "likely to continue long after the coronavirus has been contained," adds a blog article posted by Life Care Services, a Des Moines, Iowa-based senior housing community operator.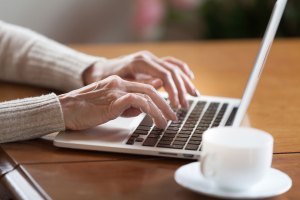 Eighty percent of respondents to a Senior Housing News survey in August reported increasing their tech spending this year to address the COVID-19 pandemic; 68% said their companies implemented telehealth since the beginning of the crisis. Looking ahead, 87% of survey participants expected their organizations to increase their technology budgets in 2021 for resident monitoring, contact tracing, telehealth, virtual activities for residents, virtual tours for prospects and other operations.
"And that's just the beginning," Life Care Services says. New applications coming over the horizon "will make life easier, safer and more engaging for residents," including motion and voice controls that eliminate the need to press buttons or grab handles, virtual reality systems for more immersive community tours, wearable smart technology and even robotic pets for memory care residents.
Other areas that senior living operators are targeting for expanded investment include resident safety and emergency call systems, air purification and other infection control measures, wellness programs, and sales and marketing.
Access to technology will also become a larger factor in families' evaluation of senior living options going forward. "If you go into a community … and there's no Wi-Fi in the room, people will not put up with that," Orlov says.
"A lot of the providers that were skeptical about the value of internet connectivity now see why it needs to be available," adds Majd Alwan, senior vice president of technology and business strategy and executive director of the LeadingAge Center for Aging Services Technologies.
Check out the resources that Yardi has dedicated to helping clients, employees and communities remain productive, safe and connected during the pandemic.