Samsung Unpacked
By Anca Gagiuc on Aug 12, 2018 in Technology
Samsung's annual product conference gathered a big crowd in Brooklyn last w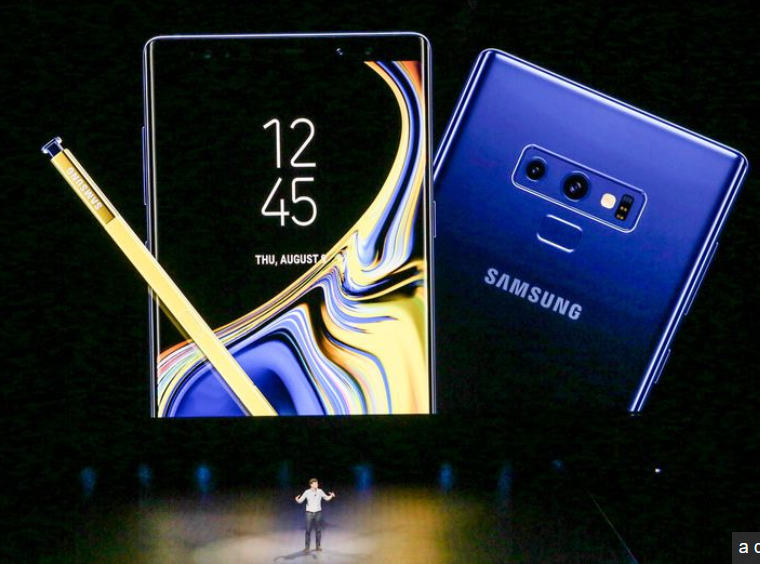 eek. The main focus was on productivity and performance upgrades across Samsung's entire collection of devices.
The most anticipated gadget was the company's phablet, Galaxy Note 9. On the exterior, not much has changed, but under the hood some upgrades took place, including a bigger battery, an even bigger screen (6.4-inch) and a more potent S Pen.
Additionally, Samsung's DeX software is now built into the phone, which means that the phone now can be plugged into any external display for a desktop-like experience. Available in two configurations—a 128GB/6GB RAM model for $999, and a 512GB/8GB RAM for $1,250, the phone will start shipping later this month.
Design wise, the rear fingerprint sensor was relocated below the camera, but everything else is still in its place: water resistance is still a feature, as is fast wireless charging, expandable microSD storage, the Bixby button and the mighty headphone jack.
What's most baffling about this device is the storage capacity—add a 512GB microSD card into a 512GB Note 9 and you'll have 1TB of storage and that is pretty insane. Galaxy Note 9 will run on Android 8.1 Oreo without any changes from the user experience on previous phone versions.
The battery, a hot topic in Samsung's world, has been increased to 4,000mAh, the largest so far in a Note. To keep their customers' cool related to battery safety, Samsung has validated and certified its new batch of batteries through outside companies as well as in house.
The heart of the Note 9 is a Qualcomm Snapdragon 845 processor with new optimization to the GPU. A pretty cool feature we still don't know too much about is the Water Carbon Cooling system, but it sounds interesting and we're curious about its functionality.
Note 9's camera system comprises two 12-megapixel cameras with the same dual-aperture as S9 Plus (f/1.5 or f/2.4). Samsung has been focusing its camera improvements on software and AI. A new Scene Optimized mode analyzes the subject and identifies about 20 different scenarios (pets, food, plants, urban/street, etc.). Before taking the shot, the software automatically applies changes to brightness, contrast, saturation and white balance to ensure the best result.
The S Pen has been upgraded to include Bluetooth connectivity. This means that the pen now can be used as a remote shutter for the camera, a slide clicker during presentations or as play/pause button for your music apps. Samsung integrated a supercapacitor in it for rapid charging whenever it's seated in the phone.
The DeX software is what turns the smartphone into a computer once connected to an external display via an HDMI adaptor. Considering this feature and the 1TB of storage attainable, DeX software might be a feature of the future.
Samsung Unpacked revealed the company's latest smartwatch—it will come in two sizes, an improvement from previous Samsung watches that were too large for many wrists. The gadget comes with LTE functionality and uses Tizen as OS.
Bixby, the company's voice assistant has been upgraded to be able to carry on conversations and follow-up questions. Moreover, it features a series of app integrations with Yelp, Uber, Ticketmaster and more. Using AI, the device will learn from past decisions to better serve requests in the future.
Bixby's revamp led to the unveiling of Samsung's own smart speaker—the Galaxy Home is a built-in subwoofer and eight microphones designed for far-field communication. No news yet about its availability or pricing.
Associated with the speaker was the announcement of Samsung's partnership with Spotify. Another battel in the ongoing war between Samsung and Apple, whose HomePod has exclusive integration with Apple Music.
Last, but not least, Samsung introduced the new dual wireless charger—it has two, 12W charging pads with a flat area meant for the new Galaxy smartwatch and a propped up charging spot to keep a phone display visible during a charge. No news on availability and pricing on this one either.