Revolutionize Learning
By Vianna Mabanag on Sep 20, 2023 in Technology
Are you ready to revolutionize your company's training and onboarding processes? Say goodbye to traditional learning plans and welcome the era of multifunctional, cutting-edge assignments that will take your employees' learning experience to new heights.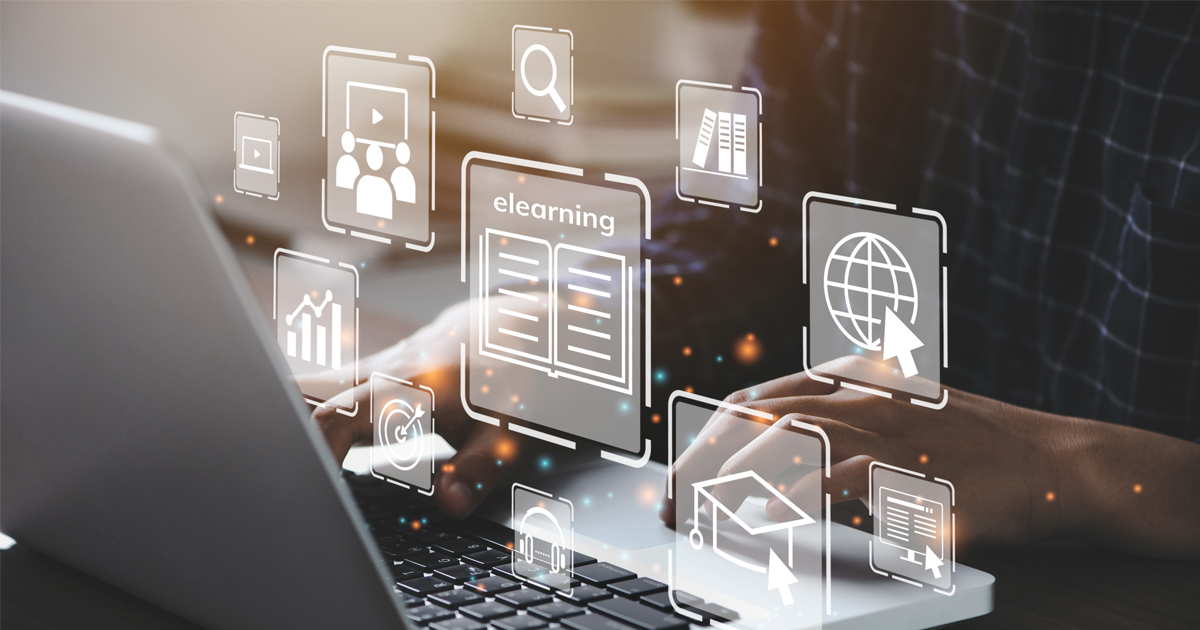 According to Sapling HR, the average new hire is expected to complete 54 activities during their onboarding process. These activities help ensure the employee is set up for success in their new role. With the latest advancements in learning management systems, it's time to unlock the power of consolidated tasks and personalized learning paths.
Gone are the days of cumbersome paperwork and disjointed training modules. Multifunctional learning plans consolidate onboarding tasks, form completions, training and email campaigns, all while seamlessly tracking progress on a single assignment. Imagine the convenience of having everything your new employees need in a centralized learning plan, where they can refresh skills or revisit resources at any time.
So, what exactly can these multifunctional learning plans offer? Let's explore the various elements that can be included in an Aspire learning plan to make it more inclusive of steps that might otherwise be completed outside of the LMS with less efficiency or consistency:
Narrative instructions: Engage your employees through dynamic video and text instructions that provide clear guidance and foster a deeper understanding of the tasks at hand.
Self-paced courses and live training: Combine the flexibility of self-paced online courses with interactive live training sessions. Empower your employees to learn at their own pace while still benefiting from valuable real-time interactions.
Company policies and resources: Ensure that your employees have easy access to essential company policies, procedures and other valuable resources that help them navigate their roles with confidence.
Graded online assignments and quizzes: Assess your employees' progress and knowledge retention through engaging online assignments and quizzes. Provide immediate feedback and promote a continuous learning cycle.
Customizable acknowledgements: Tailor tasks with customizable acknowledgments to recognize your employees' achievements and motivate them to reach new milestones.
Reference content and checklists: Equip employees with reference materials and checklists that serve as handy reminders and support their learning journey.
Esign documents and forms: Simplify administrative processes by integrating electronic signatures for documents, forms and checklists, ensuring seamless completion and reducing paperwork.
Pre-scheduled custom letters: Strengthen communication and engagement by automating pre-scheduled custom letters that provide personalized updates, encouragement and important information.
But why settle for the basics when you can take your learning plans to the next level? Unlock even more potential with these advanced features:
Elective steps with "Choose Your Path" options: Cater to diverse learning preferences by offering elective steps that allow employees to choose their own learning paths. Empower them to explore topics that resonate with their interests and goals.
Pre-scheduled refresher training campaigns: Ensure long-term knowledge retention and skill enhancement by automating pre-scheduled refresher training campaigns. Keep critical concepts top of mind, solidify understanding and support long-term change. Ensure long-term knowledge retention and skill development by adding pre-scheduled refresher training courses that auto-unlock days or weeks after the learning plan is completed.
Surveys, polls and chat groups: Foster a sense of community by creating learning plan task steps. Prompt employees to participate in a chat group or a class discussion thread to fulfill an assignment.
Test out for advanced learners: Customize learning paths to accommodate different skill levels. Let advanced learners demonstrate their proficiency by testing out of certain modules, while beginners benefit from hands-on field trips or experiential learning opportunities.
Step-specific student nudge emails: Keep your employees motivated and on track authorizing the LMS to send nudge email campaigns when unlocked steps need attention. Available nudges include deadline reminders, encouragement, and tips and tricks.
Point rewards and badges: Gamify your learning plans by incorporating point rewards and badges as employees progress through key milestones.
Embrace the future of employee development with consolidated learning plans that deliver highly personalized experiences while simplifying access and messaging.
Ready to embark on this exciting journey? Upgrade your learning management system today with Yardi Aspire and see the transformation firsthand. Embrace the power of multifunctional learning plans and revolutionize the way your organization learns, grows and excels.