Proptech Musts
By Erica Rascón on Jun 26, 2020 in Technology
So, you've decided to invest in more robust property management software to navigate the challenges of remote work and social distancing. One look around the proptech marketplace reveals that there are dozens of options available, many of which seem to offer similar services. With so many options on the market, what should you look for?
Discover five key features to look for when choosing property management software.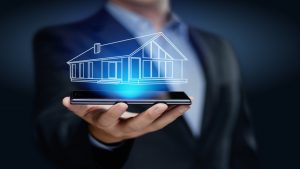 Truly seamless integration
There are plenty of property management systems that are compatible with ancillary services by a different brand. There are, however, a few problems with integration between different brands and different platforms:
Primarily, there is no guarantee of long-term integration. When you're dealing with two separate companies, there are opportunities for acquisitions and other changes that may affect long-term compatibility and availability of either product.
Secondly, there are two software systems that need regular updates. That means more maintenance and headaches for your staff. When those systems are updated, you can only hope that they will update in unison. If not, you may experience delays, lose functionality or accuracy. That's wasted time for your staff and potentially costly errors for you.
Seamless integration occurs when both the property management software and ancillary products function on a single platform by a single company. With seamless integration, you can ensure optimal efficiency in the long-term with less work for your staff to keep products in sync.
Mobile ready and browser agnostic
A web-based property management solution is essential as organizations honor social distancing protocols. Web-based and mobile-ready software allows you and your team to work without being tethered to the leasing office. When working from home, out in the field or travelling, you can securely access the information you need. Your office staff will be empowered to process payments online –checks, money orders, debit and credit cards, and even cash—without prolonged processing times, fewer in-person meetings, and zero trips to the bank.
Residents also benefit from the convenience on mobile products. According to the 2020 National Multifamily Housing Council (NMHC) & Kingsley Apartment Resident Preferences Survey, community mobile apps are in high demand. On average, 58% of respondents prefer to pay rent via mobile app. About 64% of renters want to submit maintenance requests online. Even the lease renewal process benefits from online presentation. On average, 46.5% of respondents prefer to renew their lease via an app and 30% would want to use an online portal.
Your mobile-optimized website makes it easy for prospects to complete the leasing process online. Residents can also submit rent payments, maintenance requests, and lease renewals without entering the leasing office. Such features are beneficial now as well as when business returns to (a new) normal.
Additionally, browser agnostic software (easily accessible with any major web browser) increases user flexibility. You can get the job done on any operating system including Android, iOS, and Windows.
Automated tools
As remote work becomes more commonplace, it can mean more distractions for employees. Staff members that are in the office often have a larger workload with fewer hands to handle it. Both remote and in-office employees benefit from tools that help them focus on what's important and bypass tedious tasks.
Today's automation options are pretty impressive. In property management, automation tools transfer prospect data to a resident file without redundant data entry. Users can automate workflows including leasing, move-ins and move-outs, work orders, purchase orders, and check writing. In marketing, customizable automation tools deliver targeted messages to prospects, sends follow-up correspondences, handles appointment and tour scheduling, and even update your ILS. Those features are just a taste of automated services available through modern property management software and add-ons.
Automation frees up time for staff members to focus on building relationships, closing sales and earning loyalty. Learn how marketing automation can also improve efficiencies and cut overhead costs.
Scalability
Is the software prepared to grow with you? Property management software is a powerful, long-term investment. You want a solution that will grow with you through COVID-19 recovery and beyond. By choosing a platform that can be customized to your current needs and scaled to your future needs, you can protect your investment, skip new product evaluations and training.
Get 8 questions to ask before choosing your property management software