New Look MacBook
By Anca Gagiuc on Oct 29, 2016 in Technology
Apple's October keynote was a relatively small event with low key news, but the new laptops announced were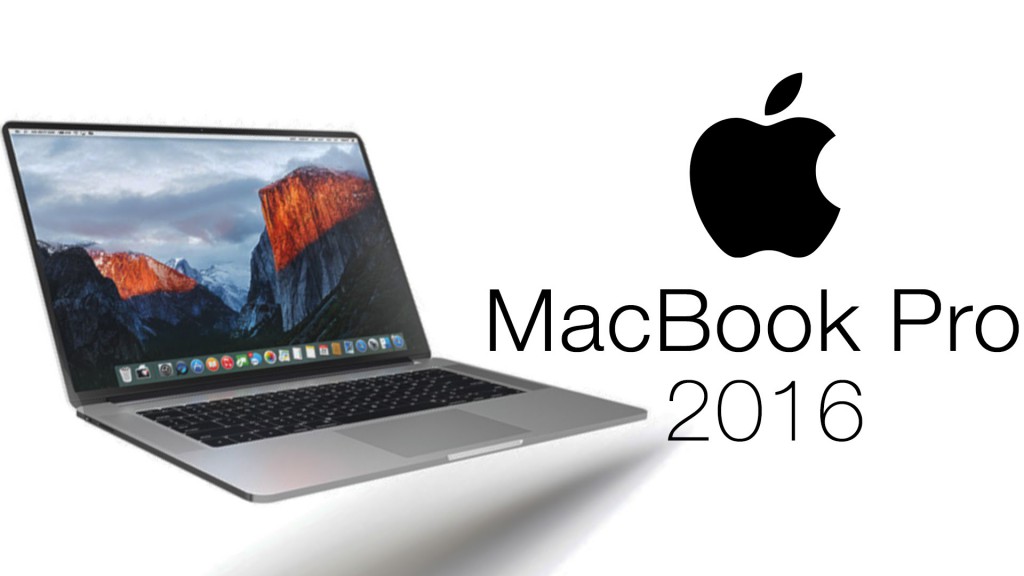 sufficient to keep the audience excited. New MacBook Pros are finally arriving, including one that's thinner than the MacBook Air. It also boasts a new feature called the Touch Bar.
The MacBook Pro, after 25 years on the market since the first PowerBook, has been slimmed down from the previous Retina MacBook Pro, the company cutting 14-17 percent of its thickness and almost a half-pound of its weight. It comes in 13-inch and 15-inch models, in silver or space gray colors.
Specs-wise, the new machine is more powerful than ever before. The 15-inch Pro features a highly-capable Radeon Pro discrete GPU in every configuration, delivering up to 130 percent faster graphics performance than the previous generation. It feeds of a mighty 2.7GHz quad-core Intel Core i7 with 4GB of video memory and up to 16GB of RAM. It's the first model that can be configured to 2TB SSD and is also the first time a MacBook Pro will not include standard USB ports, both sizes featuring just USB-C ports. This means that the MacBook Air is the only Apple laptop left with standard USB ports. It also means that the 4 Thunderbolt/USB-C ports will cause to people some consternation as the number of cables and accessories is going to skyrocket. However, Thunderbolt 3 combines ultra-high bandwidth with the versatility of the USB-C industry standard to bring one advanced port that integrates data transfer, charging and video output in just one connector able to deliver up to 40 Gbps of throughput. Dongles seem to be the future.
The good news is that the headphone jack survived, but unfortunately and unexplainably, the MagSafe charging and the SD card slot port are no longer there. MagSafe was one of those tiny, but brilliant innovations that made everyone question how come no one had thought of it by then. Gone.
Just like the 12-inch MacBook, the new MacBook Pro features butterfly mechanism keys, reducing travel while allowing for a thinner chassis. Apple claims they are second generation keys, supposedly improving the typing experience from the 12-inch MacBook range. The Force Touch trackpad is now much bigger, so much that many wonder whether Apple's palm-rejection software is good enough to support it as your palms will be resting on it all the time.
The marquee feature, the Touch Bar, is a multi-touch Retina Display with brightness on par with the one of the backlit keyboard that replaces the function keys, the row of F1-F12s and the media controls. There's a Touch ID fingerprint reader on the right of the strip that enables instant access to logins, as well as fast, secure online purchases with Apple Pay. The fingerprint reader uses the same faster second-generation Touch ID sensor from iPhone 6S/7 with a sapphire cover and includes a T1 chip with a local secure enclave for Apple Pay security. Another interesting thing about it is that it can be used for multi-user machines to quickly switch between accounts simply by tapping the button.
The idea behind the Touch Bar might need some time to get used to, as each app makes it do different things, in different ways, to different effects. It changes automatically based on what you're doing to show relevant tools. For example, in Mail you can quickly tap on the Touch Bar to compose a message; in Pages it's the fastest way to access the formatting options; in Photos it allows you to scroll through the images and edit them, while in iMessages it features emoji and predictive text. Similar to the Dock, the strip is fully customizable, allowing you to place there your default apps. Siri got her own button on the strip, too. Overall, the Touch Bar feels like an alternative to a touchscreen.
The new Retina display features brighter LED backlighting and an increased contrast ratio, able to deliver deeper blacks and brighter whites. Apple claims it is the first Mac notebook to support wide color thanks to P3 color, which makes 25 percent more colors available than standard RGB, thus revealing a much broader range of greens and reds.
The speakers have been redesigned as well and provide twice as much the dynamic range and up to 58 percent more volume, with two and a half times louder bass. Furthermore, they are connected directly to system power, enabling up to three times more peak power.
Price-wise, the 13-inch model starts at $1,499 for the basic model with no Touch Bar, and tops out at $2,899 for a maximum spec of a 3.3GHz dual-core i7, 1TB SSD and 15GB or RAM. All 15-inch models include the Touch Bar and start at $2,399 for the base model, while the top version sells for $4,299.