Mobile World Congress 2019
By Anca Gagiuc on Mar 4, 2019 in Technology
Barcelona was again the epicenter of mobile tech last week when some 100,000 visitors attended the 2019 Mobile World Congress at the Fira Barcelona exhibition center.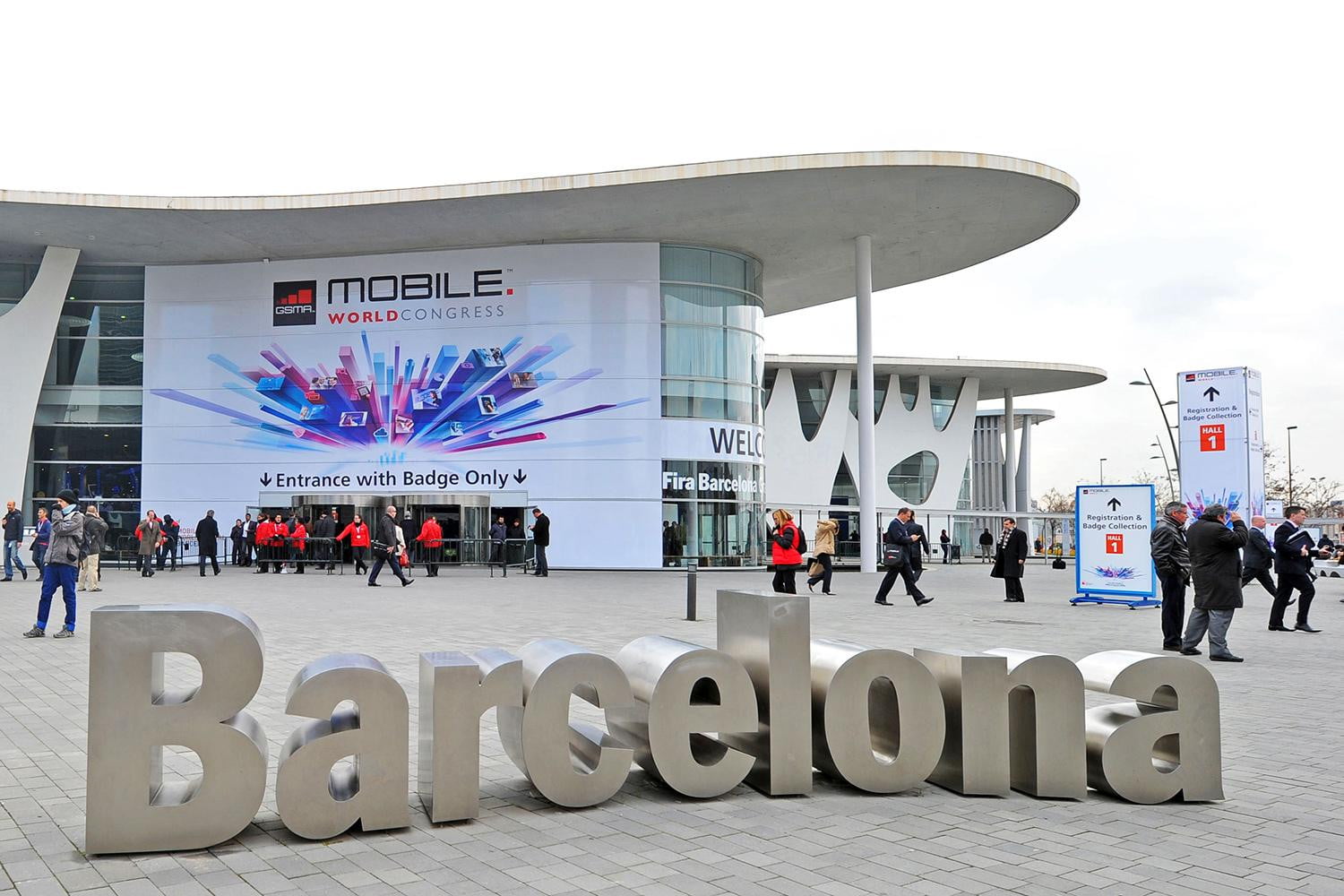 Foldable phones and 5G capability grabbed the spotlight, flanked by new multimedia applications and car updates.
5G foldable phones
Two major smartphone brands presented headline devices: Huawei and Samsung. The Chinese manufacturer showcased the Huawei Mate X, a 6.6-inch device when used as a phone that expands in to an 8-inch tablet-like device. Despite its popularity, it comes with a sky-high price and will retail for $2,600 when it launches later this year.
Mate X feeds off the company's Kirin 980 processor and is 5G-compatible thanks to its multi-mode modem Balong 5000, marketed as the first chipset that supports Vehicle to Everything communications, providing low-latency and highly reliable solutions for connected vehicles.
Additionally, the Mate X has backwards compatibility with 4G and 3G networks.  The internal storage provides 512GB, expandable by up to 256GB through the card slot. Mate X is equipped with a massive 4,500mAh battery, which will get the phone charged up to 85 percent in just 30 minutes. Considering that 5G will consume more power than 4G, the boost in power will be more important than an upgrade.
The device will include a three-camera array for the rear camera with 40, 16 and 8 megapixels, and one for the front camera. The foldable display is made of plastic, which brings some novelty to photographers. The setup means subjects will get a live preview of photos as they are being taken.
A potential issue is the fact that Mate X wears its large screen on the exterior of the device, unprotected. Even though Huawei claims the hinge and the screen are durable, and that a special protector will keep scratches off the screen, skeptics will need convincing.
Samsung's Galaxy Fold is wrapped in mystery (and kept inside a glass case). The $2,000 device was introduced in London during the company's Unpacked event, where nobody was allowed to touch it. Tech fans hoped that the MWC environment will enable them to get closer to it and maybe get their hands on the shiny device. But Samsung's protectiveness remained the same, which led critics to project that perhaps Samsung rushed the launch of this revolutionary concept.
Samsung's foldable smartphone has a 4.6-inch HD+ Super AMOLED display which turns it into a 7.3-inch tablet. It is powered by a 4,380mAh battery—needed for the 5G network—also with fast charging capability. Galaxy Fold packs 12GB of RAM and a Qualcomm 855 processor and internal storage of 512GB, which cannot be expanded.
Galaxy Fold sports six cameras—three on the rear, one with 16 megapixels and two with 12 megapixels, a 10-megapixel selfie camera on the front and two above the 7.3-inch display inside the fold with 10 and 8 megapixels.
When folded, the device looks chunky,  perhaps a better fit for a shoulder bag than a pocket. This leads to one big question: do these foldable phones really give us the best of both worlds? Are these devices innovative enough to make people want to spend thousands for a convertible phone? Or will consumers continue to purchase two devices for communicating and in-depth reading and browsing?
Mobility, AR, AI
Tech giant Hewlett Packard and automotive supplier Continental have partnered in the development of a new platform for sharing vehicle data. Built with blockchain technology to attest data security and transparency, the application will help OEMs and other automotive players trade better and monetize their data, in addition to differentiating their brands.
HERE Technologies and Volvo have also partnered. HERE will provide map data for off-board cloud services that provides the location of cars and other geographical info. Volvo is developing these services in its own cloud environment and plans to deploy them to enhance the driver experience.
Microsoft released Hololens 2, a gadget designed for commercial clients such as medical and manufacturing professionals, educators and their students. The revamped version of the augmented reality headset has remedied the calibration process and enlarged the field of view for a more realistic immersion. It will sell for $3,500.
A Dutch startup called Travis has launched a pair of tiny earbuds that can translate conversations between people speaking different languages at the same time. To do so, the gizmo relies on artificial intelligence that syncs to computing in a cloud, enabling the translation of 105 languages.