Power Panel Ebook
By Natalie Mahn on May 1, 2022 in Technology
From staffing to compliance to technology, there's no shortage of pressing topics circling the senior living industry. And the latest McKnight's Power Panel — Pandemic Year III: Keys to Success — gathered experts to discuss it all.
The online roundtable prompted panelists to debate today's issues and offer solutions for the year ahead. And to help a larger audience access the insights, McKnight's put together a fresh ebook that presents the biggest takeaways from their conversations. That ebook is available now.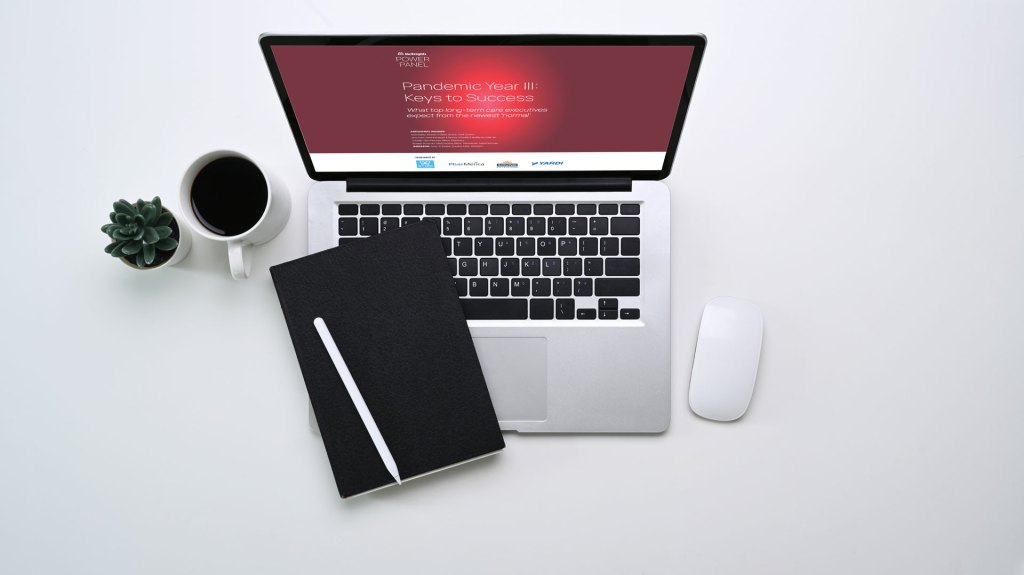 Whether you attended the roundtable or not, the ebook is worth a read. See below for a quick highlight of what you'll find:
New Mcknight's Power Panel ebook
With panelists from different verticals in long-term care, the McKnight's Power Panel was full of varying perspectives. How will operating conditions continue to shift with the pandemic? How is the "new normal" changing again for providers? These types of questions received a range of answers throughout the roundtable, and lucky for you, they're recapped in the ebook.
Featuring insights from Yardi expert David Bellew, read the ebook to learn:
Technology's role in the industry today
Predictions for a post-pandemic landscape
Strategies for the future
And more
About panelist David Bellew
David Bellew is an accomplished leader in the healthcare industry. Currently serving as the Director of Client Services here on the Yardi senior living team, David has over 20 years of experience implementing enterprise software systems. Through years of dedication, he has become highly skilled in requirements analysis, as well as managing implementations for ERP and clinical systems.
If you have questions for team Yardi about our solutions in senior living, we encourage you to reach out to us.
Download the resource
Yardi is pleased to sponsor events like the McKnight's Power Panel that spark insightful conversations in senior living. If you're ready to explore all the ebook has to offer, download your copy today.