Maintenance Made Mobile
By Yardi Blog Staff on Feb 2, 2022 in Technology
Why does your maintenance team need to be mobile ready? Mobile maintenance software gives techs the tools that they need to work more efficiently, act promptly and easily document their progress. But the benefits don't stop there. Read on to learn how your staff can take maintenance to the next level with a mobile-accessible solution.
The paper trail is holding back your maintenance team
Paper maintenance requests, paper work orders, paper task logs, paper order forms and paper approvals: paper is a problem. Paper can only be in one place at one time, meaning that you need copies (read: redundancy and waste) to keep multiple team members on track. If information is updated on one sheet, you've got to update all other sheets, redistribute and store as needed.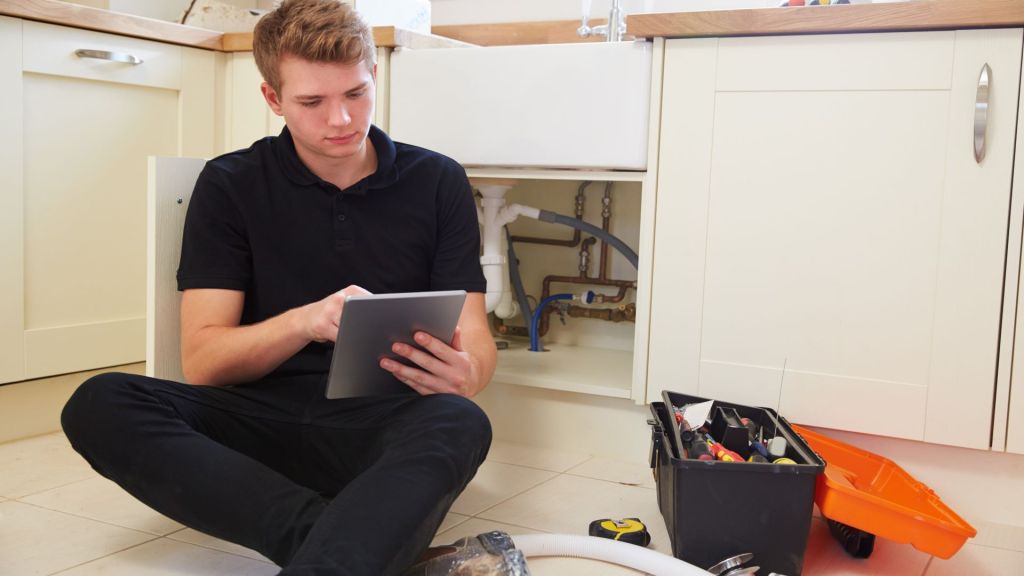 If you have not already, it's beyond time to transition into a paperless maintenance system. Online property maintenance software such as Yardi Maintenance IQ makes it easy for leasing staff and maintenance team members to stay on track and up-to-date with tasks.
First, renters submit their requests online. It is then easily dispatched to maintenance leadership and their technicians. Technicians can progress through work orders from the field without multiple trips to the office. They can issue status updates, include photos and notes, and request supplies from a single mobile device. All information is automatically updated in Yardi Voyager.
In addition to improving efficiency, mobile tools help improve retention by providing great service to residents. Today's residents are accustomed to doing so much online, from ordering food to paying bills. Residents seek an easy way to submit requests, get quick responses and frequent updates—all of which you can deliver with an advanced maintenance system.
The benefits of Maintenance IQ do not end there. Here are the top ten benefits for everyone from on-site staff to stakeholders:
Save time. Staff spend more time doing their jobs and less time filling out paperwork, making calls, placing orders and traipsing between units and the office.
Reduce paper. No more paper forms or printing, thanks to online work orders and digital signatures. This cuts costs and also meets green initiatives.
Prioritize better. Know instantly what the high priorities are every minute of every day, with access to photos from the site and work order entry notes.
Get real-time updates. Supervisors, staff and techs can view current updates on a centralized online calendar.
Drive less. No need to drive to the office to pick up or drop off maintenance paperwork, and no unnecessary site trips when requests are rescheduled or cancelled. Online directions with mapping, along with resident contact info, help ensure no time is wasted.
Track everything... Receive up-to-the-minute status reports and audit trails on assigned and unassigned work orders and employee whereabouts, including emergency responses, and follow them to completion.
…that includes tracking costs. Track turn costs and days on the unit turn dashboard and see upcoming units.
Get accurate reports. Time-sensitive reporting provides business intelligence and better oversight.
Improve productivity. When you're mobile, you're not tethered to a desk. Get out it in the field and get more done with your mobile device while interacting with your staff, residents and tenants.
Save money. Failing to respond to maintenance requests in a timely manner can result in much more expensive repairs later as well as an increase in costly move-outs.
Now you know ten of the most compelling reasons to take your maintenance mobile — and why using a solution that works seamlessly with your property management and accounting system will yield the multiple benefits.
Read more about how Maintenance IQ can help expedite rental turns and elevate rental revenue.