Lamborghini's Phone
By Anca Gagiuc on Dec 1, 2017 in Technology
These days, most of us own a smartphone or even several. Smartphone manufacturers have also worked their best to bring near premium design and specs to budget devices. Yet, e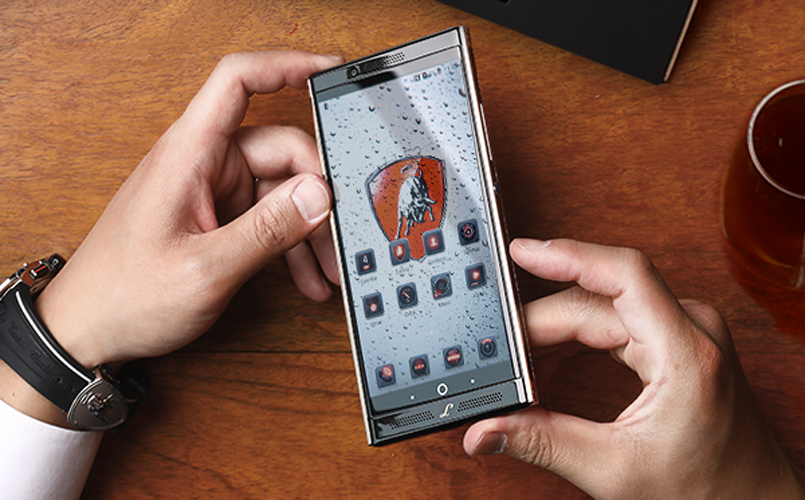 very now and then, the industry surfaces some device with a ridiculous price boasting marketing names such as "the most luxurious technology" and you're just wondering who on this planet would buy it and most importantly, why. The latest—Lamborghini Alpha One—can be yours for $2,450.
It's sort of obvious that a smartphone delivered by a luxury carmaker like Lamborghini will undoubtedly come with a premium price, but is it really worth the money? The Android device features a "liquid metal" frame, "Italian handmade black leather" and the company's
'Raging Bull' logo, the symbol of "strength, courage, determination and boldness."
The liquid metal is used in the device's side frame and it's basically an alloy often used in supercars, premium golf clubs and surgery tools thanks to its high strength, corrosion resistance, light weight (still, the device weighs 200 grams, above the 188 grams of the iPhone 7 Plus) and malleability. But this is where the premium features stop.
The 'supersmartphone's feature set is not as impressive as its luxurious exterior: a 5.5-inch WQHD, 2560×1440 display with Gorilla protection, powered by a two-year old Qualcomm Snapdragon 820 processor and 4GB of RAM with 64GB of storage, expandable up to 128GB. (Note: there are already on the market devices with 256GB capacity.)
The Alpha One runs on Android Nougat and sees through a 20-megapixel rear-facing camera with f/1.8 aperture and an 8-megapixel front-facing camera with f/2.2 aperture, 4K video recording, optical image stabilizer and electronic image stabilization. It also offers dual SIM support.
The Italian device features a DOLBY ATMOS dual-speaker 3D acoustics system optimized for mobile entertainment. They claim the setup creates bold 3D acoustics, "like the thundering sound of a luxury sportscar engine starting up."
For security reasons, they've also included a fingerprint recognition sensor placed on the backside, in between the camera and the company logo. The juice comes from a decent non-removable 3,250mAh battery that allegedly can last up to 24 hours of talk time or up to 12 days in standby and takes 100 minutes to fully charge.
This is not the first smartphone the Italian company has launched. Back in 2015, Lamborghini placed on the market 1,947 units of the 88 Tauri with a selling price of $6,000. Compared to that, the Alpha One is a bargain. Should you wish to flaunt this device, you can purchase it in the UK at Harrod's, in the UAE at several retailers or online. Just know that it doesn't come with the car.