Increasing Investor Confidence
By Lee Ann Stiff on Dec 1, 2021 in Technology
How are you providing timely information to your investors and internal stakeholders? If you manage investments, you already know that investors want information on demand. They often prefer to view it in convenient digital formats, often from a mobile device. You also know that executives require quick access to reports, and other staff need investor information fast. Do you have a single source of truth and easy data access across your organization? Are you using tech that increases transparency and investor confidence? If you're not sure, read on.
Consider this scenario: one of your company's investors calls your office asking for details about an asset or a deal. The investor explains that her contact is not responding. Given the urgency, she needs to speak with your CFO immediately. However, both the CFO and controller are in a meeting behind closed doors and are not to be disturbed. Does this sound familiar?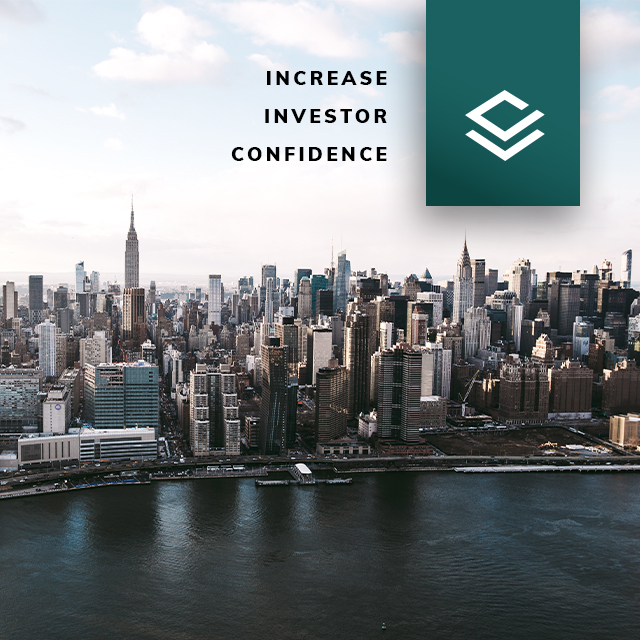 Suppose you don't manage the assets or your investment management and proptech systems aren't integrated. Then you hit a wall, and your investor is bound to be dissatisfied when they can't have instant access to the information they need.
Here's great news: a single platform for investment management and accounting with an investor portal offering self-service access to data and documents can go a long way to make investors happy and improve their confidence. This solution will also increase operational efficiency.
With a single connected platform, you can centralize communications with existing and prospective investors, automate the management of capital call and distribution notices and improve collaboration on investment opportunities. You will also increase efficiency for internal stakeholders, such as executives requiring financial reports and investor relations staff needing access to investor information.
These capabilities drive a higher level of investor confidence through the responsive online delivery of timely data. Investors can view property-level metrics, and investment managers can communicate new investment opportunity information through a secure portal instead of email.
Empowering internal stakeholders
Expand access across your organization to enable more staff to help investors when they need information, fast. With a secure investment management platform, more of your employees can have usable data at their fingertips, including key metrics and financials, without impacting your accounting team. That kind of access is one of the myriad benefits Holladay Properties is getting from their investment management platform, according to Wills Gardner, the company's director of capital planning. "Holladay staff can get more information on their own and answer investor queries immediately, which is both more efficient and satisfying for investors," Gardner said.
Scott McGinness, CFO at Cohen Asset Management, can also attest to the value of a connected investment management platform. "I was probably the bane of my controller's existence previously, but now I can log in to the system and generally I can pull anything I need," McGinness said.
Increasing investor confidence
Recent changes in investor expectations stem from technological advances. Current and prospective investors are more closely following the operational aspects of their real estate investments and how those assets will be enhanced in terms of value and income generation. Those aspects include a property's day-to-day activity and productivity, such as rental income, leasing, marketing and capital improvements. Whereas investor reporting previously was largely confined to financial performance, today's investors want not only the numbers but also what's driving them, knowing that property operations impact cash flow and ultimately give rise to distributions and higher asset value.
A single connected technology platform enables analysis of investor, fund and portfolio key metrics, effective communication with investors and efficient management of fundraising and deal tracking.
Such a platform gives investment managers and investors alike clarity into their holdings, helps identify risks and provides full transparency from an investor to asset operations. That level of transparency increases investor confidence and satisfaction.
A clear path to success
Let's look back at our original scenario. With an investment management platform that integrates with an asset's operational data, the investor may have been able to view the information she needed on her iPhone.
Satisfying tech-savvy, increasingly sophisticated and inquisitive investors requires mitigating risks, optimizing returns and value and making information available when it's needed.  Yardi® Investment Manager, part of the Yardi® Investment Suite, can help investment managers attract and satisfy investors, increase efficiency and reduce costs. 
For example, Yardi Investment Manager not only saves Cohen Asset Management time, but also improves the accuracy and quality of its reporting and empowers a better-informed staff. "By being able to deliver information when it's needed, we don't have to follow up with the investor later, which is easier on both parties," McGinness said. "We get a lot of compliments from investors about our service, and Investment Manager is a major reason for that."
Learn more about increasing efficiency and enhancing investor communications with the Yardi Investment Suite.