Meet Pixel
By Anca Gagiuc on Nov 30, 2016 in Technology
Google has finally launched its own smartphone, the Pixel, and aimed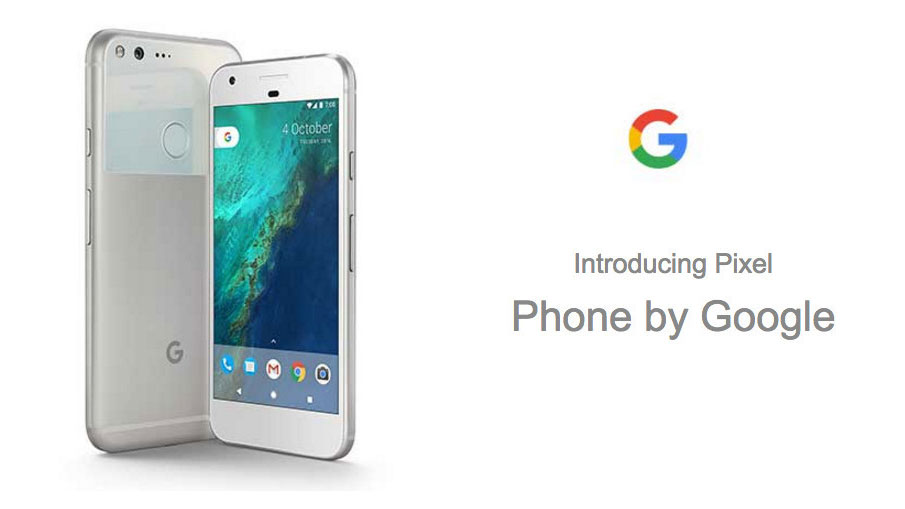 it directly at Apple. The search giant is keen on showing what a premium Android can do when the hardware is tailored to the software by those who actually make it.
Following the Nexus line, Pixel is now 100 percent Google, and even though HTC is the firm that has actually built the device, Google has made all the decisions on what goes into it and how it operates. The smartphone joins the Pixel C Android tablet and Chromebook Pixel as Google's first in-house devices.
Pixel shows off an all-metal body with an all-glass display, fingerprint scanner on the back and headphone socket, but lacks the waterproof feature. It brings a slightly different look with its glass panel covering the top third of the back and the wedge-shape, thicker at the top where the camera is placed. Its curved edges and flat sides make it easy to grip and surprisingly at first, the wedge shape gives it good weight distribution. At the bottom lies the USB-C port flanked by two grilles—one is a speaker and the other is hiding the microphone. It comes in three colors—Quite Black, Very Silver and Really Blue; the last one is a limited-edition option and Google still has to reveal how one can get hold of it.
The smartphone exposes its abilities through a 5-inch full HD AMOLED screen on the front that's crisp and vibrant, with rich blacks and pretty good viewing angles. Moreover, the device is Daydream VR-ready, which means it supports Google's new virtual reality platform. However, for some, the excitement over this feature is somewhat shadowed by the fact that the display isn't optimal for VR.
Pixel is one of the first handsets to use Qualcomm's new Snapdragon 821 processor, which is Snapdragon 820 (found in the OnePlus3) with a twist. It makes the phone behave incredibly smooth, providing more power than one would ever need from their smartphone. Combined with Android 7.1 Nougat and no manufacturer trying to put its own stamp on the operating system, this device flaunts a clean, fuss-free interface. Probably the biggest functional change in Nougat 7.1 is the new launcher shortcuts, which mirror Apple's 3D touch gestures on iOS, but without the need for a pressure-sensitive screen. Just tap and hold an app icon and a list of quick actions will pop up, such as phone calls to specific people or jumping straight to a selfie or video in the camera app.
Android 7.1 also comes with a built-in night mode, which aims to reduce blue tones from the display in order to limit the amount of blue light emitted. By doing so, it's helping smartphone users sleep better by stopping the blue wavelengths of light stimulating eye cells to wake them up. Third-party apps have been developed to do just this, while Apple added a night mode to iOS 9.3—even though it's not a new feature, it's a good addition as a built-in feature.
Android's most hyped feature is by far Google Assistant—the newest version of the formerly known Google Now. The main difference is that now it talks back and is much more focused on conversational voice interaction—you ask a question, it answers, but also keeps listening for possible follow-up commands or further questions about the subject. Just as the other personal assistants, Google's Assistant will actively learn the user's preferences, both by searches and by explicit command. There's also a catch: to get the most out of it, you must entrust Google with your digital life and this certainly has some privacy implications—it knows where you are, what you're searching for, has access to everything that appears on the screen and combines that data. Of course, this is not news, but simply a progression of what Google has been doing for the last couple of years on Android. Still, Google Assistant has the option to be turned off.
Pixel's 2,770mAh battery can keep the device running for a day with moderate to light usage, but Google says it comes with a surprise—it boasts fast charging, pumping up to seven hours of usage from a 15-minute charge.
Google Pixel's rear camera is another big talking point. The 12.3-megapixel lens captures excellent photos with a good amount of fine detail. Low and poor light performance is also at a high point, despite the camera not being equipped with optical image stabilization. Besides the Slow Motion capture, Panorama and Photo Sphere modes, Google introduced Lens Blur, designed to create a blurred bokeh effect, the visual quality of the out-of-focus areas of a photographic image, especially as rendered by a particular lens. The Lens Blur mode is not new either, HTC, Sony and Samsung compete over it for a few years and even though on the Pixel the digital enhancement works decent, it's not a patch on a DSLR or a dual-lens smartphone setup such as the HTC One M9 or iPhone 7 Plus. The 8-megapixel front camera takes bright and clear photos, but not consistently as they lack clarity at times.
Overall, the Pixel smartphone is a solid device, one that draws attention to itself, but doesn't really make you fall for it. Even though it sports many good qualities such as power, the clean Android interface and strong camera, its hefty price will keep many away, even at the prospect of being one of the first to benefit from future Android software upgrades. The handset sells for $649 (the version with 32GB storage), while the one with 128GB of storage can be purchased for $749.