Digital Lease Management
By Yardi Blog Staff on Dec 18, 2020 in Technology
Digital technology and tools are transforming every industry all across the world. Every day the digital transformation is opening up new opportunities, possibilities, and offering new levels of accuracy, efficiency, cost-savings, and growth for businesses.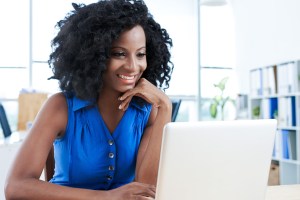 The unprecedented pandemic and the new lease standards IFRS 16 and ASC 842 have further reinforced the need for digital solutions like lease accounting software. Those companies which have implemented new lease standards have realized that lease management software is critical for maintaining balance sheets and financial statements without errors.
The complex nature of new lease standards also asks for digital lease management and accounting solutions which can generate positive results. Therefore, digital technologies and software are a must for success in the lease management and accounting discipline.
Benefits of Digital Lease Management and Accounting
Implementing the new lease accounting standards can be overwhelming. Gathering necessary data, modifying each of the leases and calculations can be complex. Many leading organizations are missing the opportunity to automate lease-related tasks and improving efficiency. It is high time to use digital technology and experience its many advantages. Lease management and accounting software can benefit businesses in many ways.
Centralized Data
The world is going digital with industries storing important data using digital tools and advanced technology. It is a complex task to maintain an enormous amount of lease data, obligations, and provisions on spreadsheets. Moreover, it becomes difficult when different members of the technical and other teams need access to it.
Lease management software solves this significant problem by providing centralized data. It can be accessed by anyone from anywhere whenever you need it. It saves time and increases productivity.
Tracking the Leases
Another advantage of using lease management software is that it makes tracking all information related to leases easy. You can find the lease commencement date, expiration date, and other tailored insights as per your need. The reporting features can help you analyze lease spending. Thus, lease management software gives you better control over lease data and helps in managing them effectively.
Compliance with Latest Standards
The new lease accounting standards direct finance and operating leases to be included in the balance sheet. This requires extra work and effort where leases need to be modified to comply with the new standards. Using a lease accounting software will help with calculations, disclosure requirements and other software features will make it easy, efficient, and cost-effective to carry out the implementation process.
Make Better Deals
The tailored reports, auditing features, and better control over leases help you in making better leasing deals. The software makes it easier to understand the errors and highlights benefits which eventually helps in adding or removing provisions that benefit your organization in the long run.
Seamless Workflows 
Digital lease management and accounting solutions enable seamless workflows for the lease accounting and management team. Automatically generated reminders, easy landlord reports, intimation letters as part of the schedule makes day to day operations easy.
With new digital innovations happening across the industries, it is time to embrace the latest lease management and lease accounting software. Yardi's Corporate Lease Management Software simplifies operational and system changes to comply with new lease accounting standards. For more details, visit yardicorom.com.