Tenant Portal Convenience
By Renna Caccese on May 3, 2023 in Technology
Convenience is a key factor when providing online solutions to your tenants. But if they have to log into one platform to make a payment, another platform to submit work orders and a third – or fourth – to review documents and share sales data, are you offering them true convenience? What about maximizing convenience for your own staff?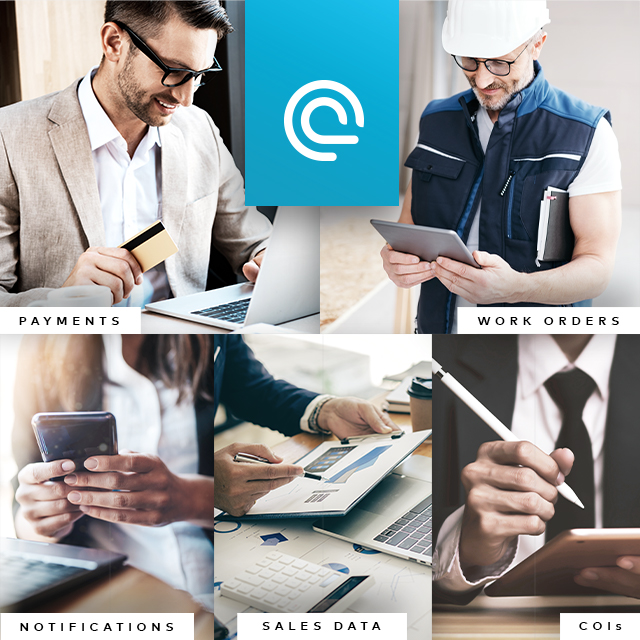 CommercialCafe combines the five key features necessary for a truly convenient tenant portal, for both tenants and staff:
Payments

In addition to reviewing and paying invoices through a secure online portal, tenants can select which open charges they are paying. Your accounting team no longer has to guess where payments are being applied and saves time not processing physical checks.

Work orders

Tenants can submit service requests, including photos, and, upon completion of work, provide feedback via automated survey. Technicians receive work orders automatically on their mobile phones, decreasing response times and miscommunication.

Notifications

Automated SMS, push notifications and emails streamline and enhance communications, whether notifying tenants about available lease documentation to view or sharing details about property events.

COI management

Prospective and current tenants can upload insurance certificates, allowing property teams to view documentation that ensures property requirements are met and tenants are compliant.

Sales data

Retail tenants can upload sales figures and documentation that support the percentage rent calculations carried out by accounting teams, increase time savings and accuracy.
In addition to these features, CommercialCafe offers another layer of convenience through its seamless integration with other Yardi solutions, including Yardi Voyager, Lease Manager, Facility Manager and the Procure to Pay suite. To learn more about the full benefits of CommercialCafe, join a webinar today.