Webinar Recap
By Lee Ann Stiff on May 1, 2023 in Technology
Building occupancy is unpredictable and costs property owners and managers time and money. Without technology that delivers reliable analytics to make sense of trends, resources are likely wasted. That's where smart tech and the Internet of Things (IoT) comes in. In the recent BOMA Buildings webinar, "Practical Ways to use Data Analytics and IoT to Manage Your Properties," attendees learned how data analytics can be a powerful tool to improve building efficiency and reduce operational costs. The expert hosts delivered practical tips on how to use data to manage properties and: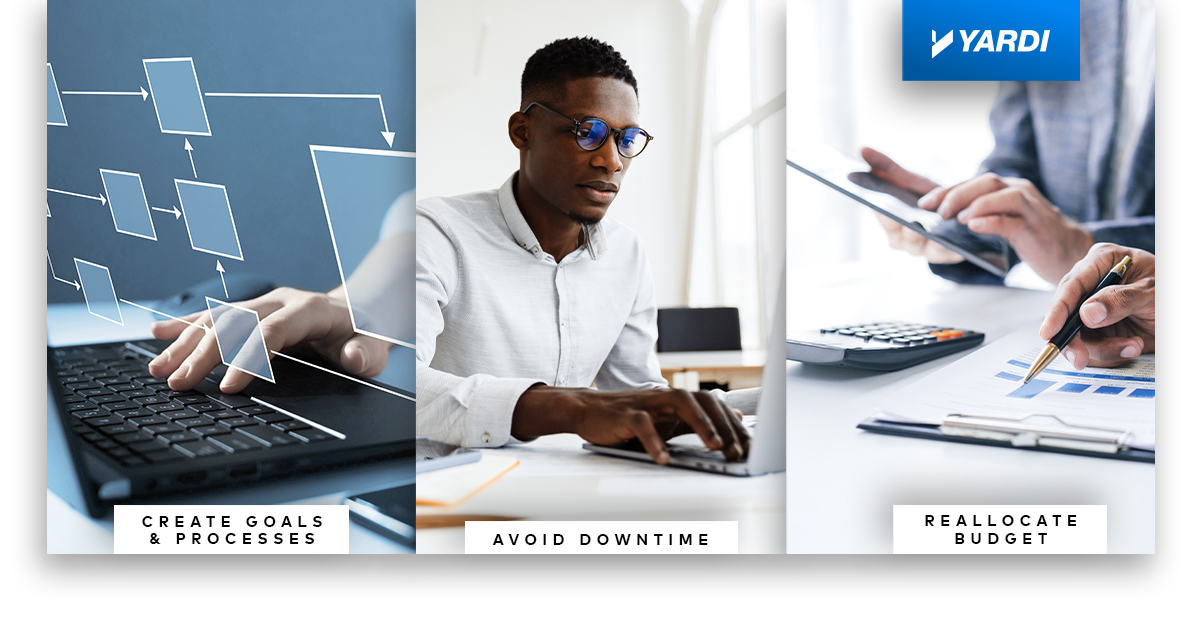 Save costs
Increase visibility
Improve efficiency and productivity
Property management pain points
The webinar attendees expressed greatest interest in learning about saving money and avoiding costs for the buildings they manage. When asked via poll to identify their biggest pain points, they chose repairs and maintenance as their primary concern (at almost 44%), followed by building tech (IoT) upgrades (37%).
With regard to the importance of collecting data, 38% responded, "to learn how to make buildings more sustainable (smart lighting, HVAC)," followed by 33% saying it was important for "gaining insight into property enhancement needs (repairs, upgrades)."
The majority (almost 67%) said they currently collect data from any sort of IoT-connected device from HVAC systems. 61% responded that they haven't yet used data analytics from any IoT-connected devices to save time or avoid costs in any of their properties, while 38% said yes, they collect data for the purpose of saving money.
Tips from IoT experts
The webinar hosts focused on the key benefits of data including helping property managers create standards and processes, improve visibility and productivity and save costs.
Tip 1: use data to create goals and processes
Connected building tech delivers data across locations and enables you to compare analytics from equipment and systems in multiple locations. You can leverage the data gathered to create new standards and goals for underperforming buildings and make adjustments to improve processes and efficiency to meet those goals.
Tip 2: use data to avoid downtime
Smart building tech gives you near real-time data so you can manage equipment alerts, make proactive maintenance plans and schedule necessary replacements to avoid downtime in your buildings. Keeping your buildings operating at peak efficiency with strategic maintenance not only extends equipment life but also keeps tenants comfortable and happy.
Tip 3: use data to reallocate budget
When it comes to spending, data will guide you in these key ways to make the right decisions for the best results:
Evaluate: use of resources and equipment, occupancy patterns, changes in staff responsibilities
Look: for energy and cost savings opportunities based on data gathered
Implement: changes in your systems and processes to save costs
Finding the right solution
The industry has embraced a single technology platform solution as a best practice to consolidate your data for a single source of truth across your portfolio. You can maintain peak performance while improving tenant experience by automating preventive maintenance, property inspections and work order management.
Ready to gain management level oversight of maintenance across your properties and connect tenants, technicians and vendors on a fully integrated platform that gives you actionable analytics? Learn more about Yardi Facility Manager.