Apple's Marzipan
By Anca Gagiuc on Apr 21, 2018 in Technology
The iPhone is Apple's most popular product, with superb design and flawless operating system. The Mac is a beautiful and powerful machine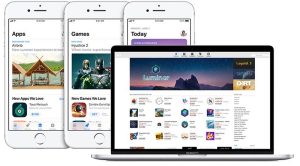 that turns working into fun. iPhones and Macs, as members of the same product family, communicate nicely through continuity module, but there's one more thing that could make the experience even better.
In fact, Apple users have been dreaming about this for a very long time. The unification of iOS and macOS becomes a dream as soon as one joins the ranks of Mac users. It's sad to see how few apps made it to the Mac thus far. Since last December, rumor has it that Apple is almost ready to fulfill this desire. A Bloomberg report claims that Apple has an internal project, dubbed Marzipan, that seeks to make it possible for app developers to publish apps that will work on both the mobile iOS devices and on Mac computers. But here people have different opinions on how, if at all, this will roll out.
Blurring the lines between iOS and macOS is anticipated to occur this year at the next major software kicks in. If Apple decides to stick to its usual release pattern, we're looking at iOS 12 and macOS 10.14 (some say that Apple might even rename it all together and go with macOS 11 for such a big update). The update is anticipated to be launched at WWDC in June, following to launch to the public in September. Until then, we will stockpile our questions.
The first set of questions that comes to mind has to do with the concepts of each OS: iOS doesn't have a mouse cursor and runs only on touchscreen devices, while macOS has no support for touchscreen devices and needs a mouse pointer. This entire 'one user experience' seems impossible. While talking to developers, they believe that Apple's move is not about cross-platform applications, but instead cross-platform frameworks for developers. In other words, it's developer news, not user news.
The Mac and all of Apple's other devices run on different architectures. Currently, there is serious work to get an iPhone app to work well on the iPad—therefore there are iPhone-only apps. Say there would be some nice new cross-platform Mac/iOS frameworks, the amount of work needed to bring an iPhone app to the Mac is much bigger than bringing it to the iPad. There would be less than there is today, but still far more than supporting the iPad.
It could also be that Apple plans to use its approach to tvOS and iOS, for inspiration at least, as the Apple TV runs on some basic architecture as iOS devices, but even then, there isn't one single binary for both. It could also be that Apple intends to put greater emphasis on its programming language Swift, which can be used for both Mas and iOS apps, to enable change.
In theory, the whole idea sounds like Marzipan could open up new options for Mac users who want the variety of apps available on mobile, while for developers this means a huge boon is on its way. And it's about time, that happened. While the iOS is upgraded every year and its app store is a flourishing place, Mac apps don't get enough attention. We can only hope that Apple's goal is to make it easier for developers to create good Mac apps, and easier for Mac and iOS app siblings to share code. Come World Wide Developers Conference and we will find out what surprises Apple has in store for us.