Accounting Simplified
By Erica Rascón on Dec 7, 2018 in Technology
Yardi Voyager Residential consolidates property management and financial accounting into a single platform. The fully-integrated suite of multifamily and marketing products makes it easier to manage the entire real estate cycle.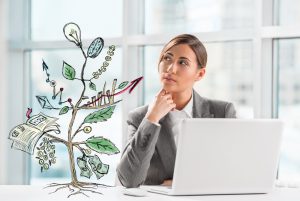 Is Voyager Residential Right for My Organization?
That depends on several factors.
Are you a large organization looking for scalable solutions? Voyager grows and diversifies with you. Users gain access to real-time performance analytics across their entire portfolio, regardless of size. Organizations with smaller portfolios, such as family holdings, may benefit from Yardi Breeze.
Do you seek a compliant, accurate and efficient way to manage your portfolio? Voyager financial management features meet all applicable accounting standards and regulatory requirements. Property management features streamline workflows for leasing, move-ins, move-outs, work orders, purchase orders, and everything in between.
Would you prefer to leave software management to the tech pros while you run your business? Yardi's award-winning cloud services manage data storage and updates on your behalf. You can focus on growing your business while Yardi handles the minutia of the software.
Does a comprehensive suite of software seem more appealing than a piecemeal combination of products? Yardi Voyager Residential integrates with the Yardi Multifamily and Marketing Suites as well as Yardi Elevate. You benefit from a unified entity for marketing, customer relationship management,   procurement, facilities management, energy management, and business intelligence.
Do you value flexibility? With Voyager, you aren't stuck to your desk. Voyager comes mobile-ready and browser agnostic, keeping your team members connected whether they are in the office or in the field.
Raising the Bar
Yardi is an established company with a proven track record. For more than 30 years, Yardi has supported client success with quality real estate management solutions.
Though established, Yardi continues to evolve. Ongoing improvements ensure that client feedback is respected and reflected in the development process.
Learn more about Yardi Voyager Residential at an upcoming webinar.